Today's installment of Friday Five is five local dog-friendly races, all for a good cause!
As you know, Matilda is one of my favorite running companions. She jogs with me quite a bit (9 min/miles) and then she "runs" with Dustin (usually around a 7:30 min/mile) on his easy run days.

She recently had her 5 minutes of fame in this month's issue of Runner's World.
She's definitely a runner! In fact, read her hilarious recap of the Fast & Furry race
here.

Though the Fast & Furry is Matilda's favorite race, there are actually a number of races coming up this summer that you can run with your favorite furry friend:
1. 
Strut For A Mutt 5K 
 Sunday May 1 in Purgatory Park in Eden Prairie at 10 am, raising funds for Secondhand Hounds. $35 registration. Register
here

2.
5K9  FAST and the FURRY 8k and 5K
 Saturday, May 21 at Harriet Island. Matilda's
favorite
! This event raises a lot of money for several charities like "
A Rotta Love Plus
," "
Pet Project
", and "
Twin Cities Pet Rescue.
"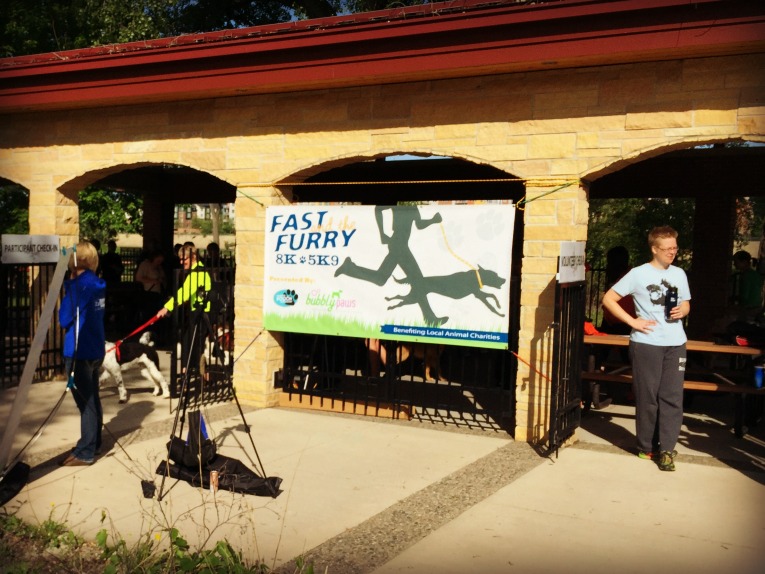 5. Kozefo 5K August 13 in Woodbury. $25/registration. A great cause- benefitting students at A New Arrival Primary School in Port-au-Prince, Haiti. Dogs welcome.
#6. Bonus Item: Wiggle Butt 5K  September 18th in St. Paul. How can you resist a race with a cute name like "Wiggle Butt?" As a vizsla owner, we are very familiar with the wiggly butt. Matilda's excited wiggly butt has its own dance- She does her wiggly butt dance WHILE she's eating dinner sometimes and always when we return home.
Let me know if you plan to bring your dog to any of these races! I know for sure we will be at the Fast & Furry, but I hope to attend a few others too.
Have you heard of 
Rover
? They are your one-stop resource to 
find a dog walker
 or dog sitter in the Twin Cities.

They reached out and asked me to share some etiquette tips for walking/running with your dog- so consider this another Friday bonus 🙂



Five Dog Running Etiquette Tips:
1. Try to give your dog an opportunity to go potty before the run.
But if that doesn't happen, be sure to carry plastic bags to clean up after him/her. I get really frustrated when I see poop on the running path…come on dog-people, do your part! It's easy to bring bags along and well, it's the law.
2. Stay in your lane!
As the temps get warmer, the paths in Minneapolis get very busy. Be sure to keep your dog close to you as you run. You would hate for the leash to trip another runner! I'm pretty sure Minneapolis law is a 6-foot leash, meaning expandable leashes are a no-go. Don't hog the path and make sure your dog doesn't either.
3. Be responsible for your dog.
If you know your dog can get a little feisty on leash (like Matilda sometimes does- she has a thing against German Shepherds!), be responsible and move to the side as you approach other dogs.
4. Keep your dog on a leash unless you are in an approved off-leash dog area.
If you want to practice running with your dog off-leash, the Minnehaha Dog Park is a great place within the city limits to do so! There are also several larger off-leash areas outside of the city (check out
this site
for a list)

5.  Be respectful of other animals!
Tilda gets pretty excited about the geese and ducks, so I have work hard to keep her from trying to chase them, but they have just as much right to be around the lakes as Matilda does. So I try to keep her focused on the run and leave the wildlife alone.
Let me know if you have any other etiquette tips for running with your dog and be sure to check out Rover for all your dog-walking needs!
(Visited 1,094 time, 1 visit today)