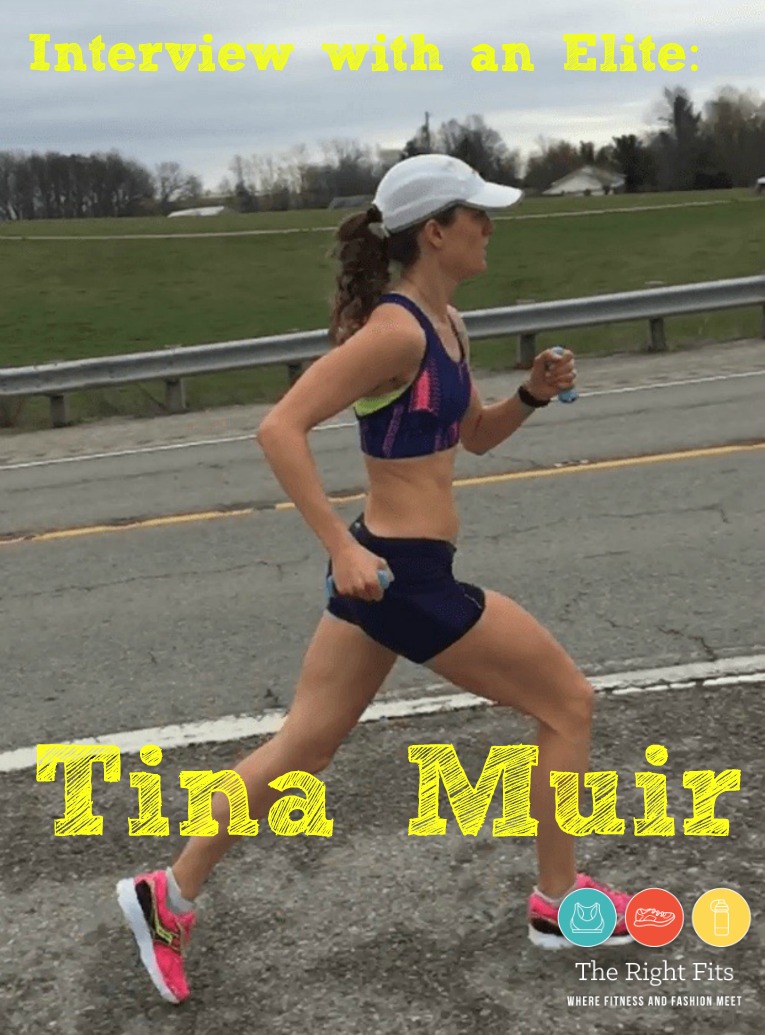 A few weeks ago, I linked to an article from Runner's Connect about pool running. Enough of you read that article that the Runner's Connect community manager, Tina Muir, reached out to me to share some more information about Runner's Connect.
Tina Muir!  OMG!  Well, I just had to ask her for an interview and was pleasantly surprised that she agreed.
If you aren't familiar with her, here's a bit more about her. She's an elite Saucony sponsored runner chasing her dreams of representing her country in a major World Championship.  In addition to being the community manager at Runner's Connect, she also has an awesome blog at www.tinamuir.com.
Read on to learn more about Tina Muir!
Marathon PR: 2:41:09
Half- marathon PR: 1:13:21
Hometown: St Albans, England
Occupation: Community Manager for Runners Connect & Professional Runner
Education: BS in Corporate Fitness from Ferris State University, MBA from La Salle University
When did you get into running? Have you been running your whole life? What motivated you to start?
At age 14, I was selected to be on my school cross country team. My motivation really started when the best girl on the team was partying, but still running, and I wanted to show her that hard work beat talent….so I worked hard until I beat her. I then met my former coach, Brad Plummer, who helped me see my potential without pushing me too far as a growing girl.
What are you training for now?
I have the "minor" event of the world half marathon championships this weekend 🙂 However, my goal race for the season is the London Marathon on April 24.
What is your training like: peak weekly mileage, two-a-days, any rest days?
My highest mileage week ever was 97 miles, but I tend to hover around 80-90 for most of my season. That is made up of 7 days a week of running, 1-2 two a day runs plus 1-2 days a week of cross training (elliptigo or swimming). I also strength train (heavy lifting, plyos, kettlebells ect) twice a week. After my goal races, I take 1-2 weeks completely off all activity, then gradually build my mileage back up.
I have two coaches; my husband Steve is my running coach who sets my schedule, makes adjustments during training, and works with me to peak for my goal races. He also is my psychologist- haha- as he has to deal with my meltdowns when things go wrong 🙂 
I also have a strength training coach, 
Drew Watts
  who I work with for two 1-hour workouts a week. He is constantly evolving my training to make me stronger and minimize my weaknesses. A lot of runners have a running coach, and although I would never ever imagine running without a coach again (I honestly recommend every runner gets a coach- it is SO beneficial in so many ways), BUT most people do not work with a a strength coach, and that makes a HUGE difference too….if you want to stay healthy that is 🙂
What are your running goals?
To represent Great Britain in a world championship…..so completing it this weekend!!! And to get as close to 2:30 as I can in the marathon. Those are long term. Overall though, I am not really a goals person. I tend to focus on just "Doing my best" and trusting my instincts. I believe that if we listen to our hearts, and just focus on enjoying the experience, we will run our best.  So I do not know what the future brings 🙂
What's your favorite distance?
Oooohhhh, I have a feeling in the future it will be the marathon, but as 2/3 so far have not been a great experience for me, it is the half marathon 🙂 stay tuned 🙂

Tell me about your first marathon experience: 
Are you sure you wanna open that Pandora's box? It was awful…..okay, no that's a lie. The first 16 miles were incredible, one of my best running experiences ever….but after my 3rd gel, things took a bad turn very quickly, and I put myself in a bad place. I was completely checked out. Those last 7 miles, not the usual marathon wall or fog, but to a dangerous level where the doctors who I saw after the race said I risked my long term health. I am still not sure what happened that day, but it was the worst 45 minutes of my life. I did not know my name, I did not have any vision, I did not know what was going on, but somehow I finished, and collapsed onto a stretcher. That was a terrifying experience, and one I never want to repeat!
Let's talk nutrition. How do you fuel yourself for two-a-day runs? What are your nutrition challenges?

Fueling for me is easy as I truly love to eat! Anyone who knows me will know that I do not exactly hold back wth my eating. I eat healthy, but I do not obsess. I have some chocolate or candy every single day, and I regularly have GIANT slices of cake or ice cream. I also love burgers, pizza, and the other usual suspects that most people think elites would never have! I do eat a lot of vegetables, trying to vary them up, and get them into my diet as much as I can. I also have a good amount of protein, which helps with repair. I have been working on my nutrition lately, and have made some big changes and I see how it makes a difference.
What changes you ask?    Well, starting with not eating sugar every 2 hours (yeah, I really was!!), eating bigger meals so I did not graze every single hour of the day! I also have been cutting out the empty carbs like cereal (I miss it a lot!!!) and bread. Finally, I have significantly increased my fat intake.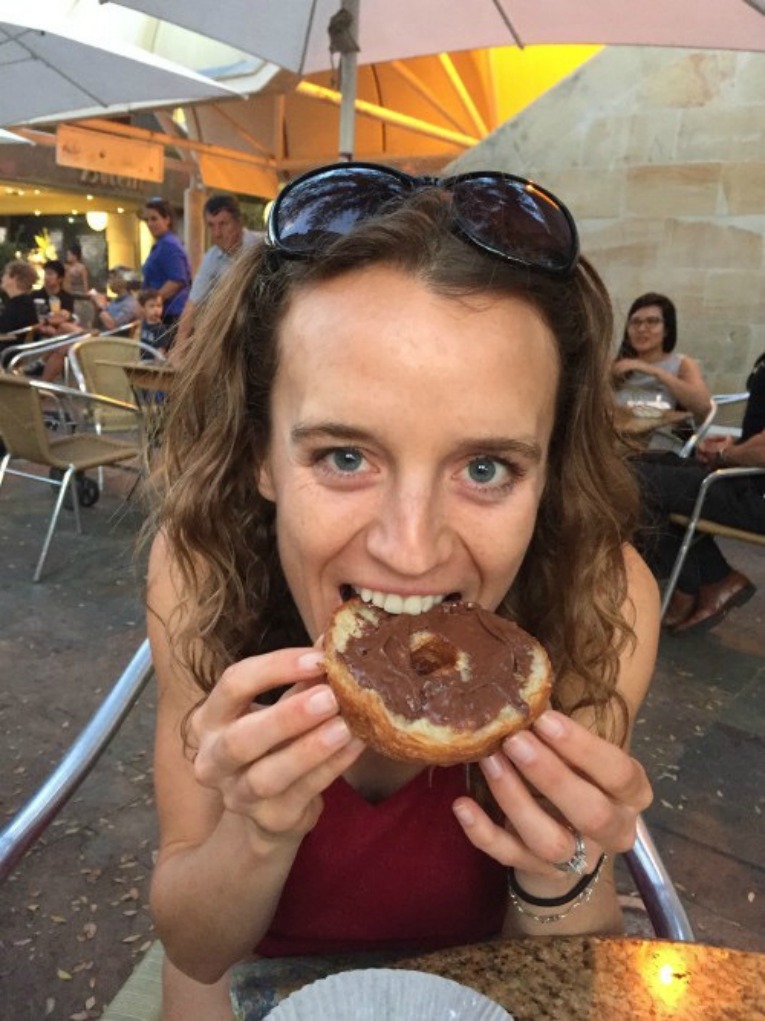 What's your favorite way to recover after a race? What is your favorite post marathon indulgence?
Oooohhhh well let's start with indulgence. Like I said, I don't banish any foods from my diet, but I do reduce the volume, so post race indulgence would be to eat the biggest, most sugary food I can get my hands on! I am thinking a giant cookie with ice cream.  Haha in all seriousness, my first priority is to fuel with something tasty, but with the nutritional benefits my body needs to recover. Depending on what time of day, it would either be chocolate chip pancakes or a burger and fries…..then later in the day I go for my sugar filled indulgence 😉

What's your best advice for preventing injury?
Run easy on your easy days!!!! Most injuries happen because people overload their bodies by feeling they are running "too slow". Swallow your pride and play it safe 🙂
How do you cross-train? What other exercises/ strength training do you do to supplement your running?
I mentioned above, I love my elliptigo and swimming. I do 2 hours of weight lifting/strength training a week- it doesn't make you big, just strong 🙂
What's your least favorite type of running workout? What's your favorite?
Least favorite is 2 mile repeats, I always seem to get them wrong! I love a progressive long run where you start at easy pace and work down to race pace.
What's your advice to someone who is training for their first marathon?  What is some of the best running advice you have received?
Again I would say about the easy running being easy, around 80% of your runs should be very slow  so slow you can hold a full conversation and breathe out of your nose. I would also say to not panic if you feel like there is no way you could possibly run race pace for 26 miles, race day make a huge difference, do not get disheartened!
What is your favorite running book or blog?
Ooohhh tough one, am I allowed to say Runners Connect?  🙂 I also love Phoebe Wright as she is real and honest, which I admire.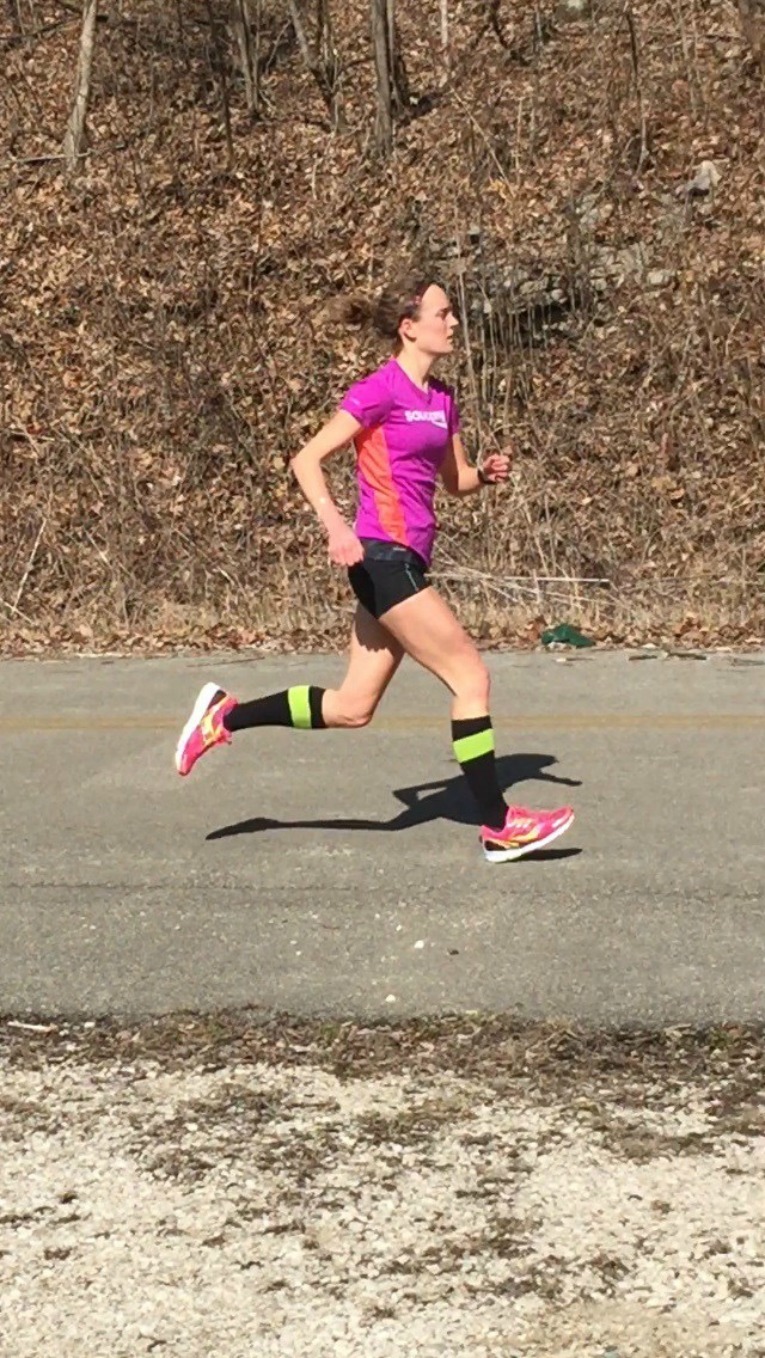 You're running the London Marathon- so am I! What are some London marathon specific tips? What do you love about the London Marathon?
Ahhhh the London Marathon is amazing! My best advice would to just be to focus on enjoying it. Appreciate running by the world famous monuments and soak in the energy of the crowd. Also hold back the first 5 miles as they are slightly downhill and it is easy to get carried away!!
One last question: if you weren't a runner, what sport would you do instead?
I have no idea….can I say triathlete? That would probably be where I would go….if not, then maybe tennis.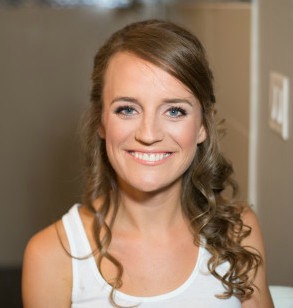 Thank you so much Tina for taking the time to answer all my questions! If you want more Tina and/or just to learn more about a variety of running topics, be sure to check out her 
Run to the Top podcast! 
Click here to check it out in iTunes
 or visit the 
Runners Connect podcast page
 for more information.
And good luck to Tina this weekend at the World Half-Marathon Championships!
(Visited 1,130 time, 1 visit today)