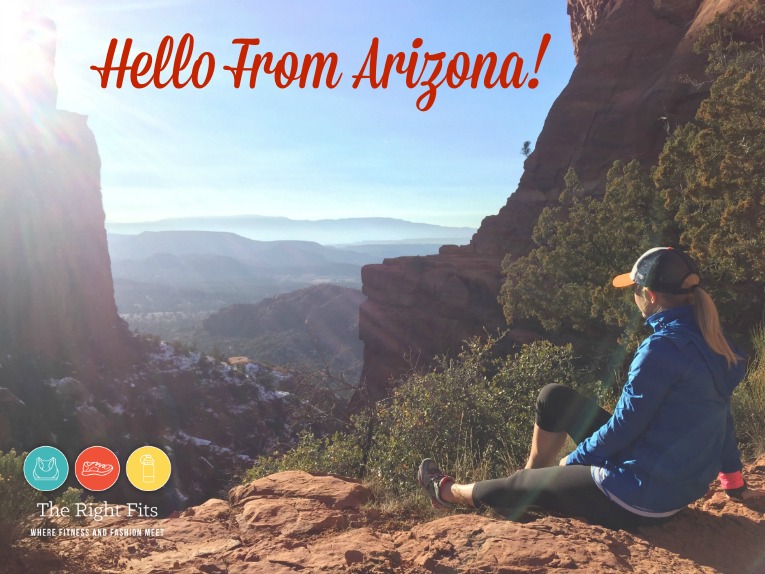 Hi all! I hope you all enjoyed the YakTrax giveaway. I'm writing this post from Arizona, where we are celebrating Christmas with my in-laws.
I'm checking in with my usually recap of training for the Phoenix Marathon– just 10 weeks to go! Here's how it all worked out this week:
Monday: Just like last Monday, my alarm went off in the morning and I couldn't stomach the idea of such a big workout at 5:30 am. I decided to take my chances that I would get out of work in time and postpone the run after work with the Calhoun Beach Running Club (we meet at 6 pm during the week, 8 am on Saturdays.) And again, just like last Monday, Dustin was willing to pace me for the workout. 2 mile warm-up, 6 miles at a tempo pace of 7:45, and 2 mile cool-down. Seriously, Dustin is a great pacer; here are the splits for my 6 miles at tempo: 7:44, 7:44, 7:32, 7:44, 7:44, 7:44.  Right on! 9.75 miles total.
Tuesday: My legs were VERY tired from last night's tough workout. I did 5.6 very easy recovery miles.
Wednesday: I woke up to icy, sleety rain- not safe conditions. Fortunately I had a half day of work, so I ran 6 easy miles after I got home. It was still raining, but at least it wasn't slippery. We caught a flight to Phoenix in the early evening.
Thursday: Dustin's mom and stepdad live in an area called Fountain Hills, Arizona, which is surprisingly hilly. I had 5x1000m on my schedule at a 7 min/mile pace; basically a "broken 5k" with 2 minutes rest in between each repeat. This was a bit of a fail even with Dustin pacing me. For the three repeats that were uphill, I could barely muster 7:30-7:45 min/mile; for the two repeats that were downhill, I flew through them at a 6:50 pace. Amazing how that works, right? With two miles to warm-up and two miles to cool-down, it was 8 miles total.
After the run, we started the drive to Sedona, but not without a quick lunch at In-and-Out!

I had never been there before, but it was pretty good.
Upon arrival in Sedona, we went straight to the Sedona Running Company to grab a trail map and figure out a route for my 17 mile long run on Saturday. The people at Sedona Running Company were so helpful.

While there, I just had to purchase one of their shirts too; the logo on the back reads, "Sedona's Best Running Store- by default." Ha!
We spent the afternoon hiking up Cathedral Rock.

Sedona has had a bit of a cold spell, so the slick-rock was definitely slick! This hike was less than a mile to the top, but not for everyone, i.e. there was some scrambling for portions. But the view was worth the hike!
This picture is at the top; Dustin went out a bit further than me on a little ledge. Made me very nervous!

After making our way back down, we headed back to our hotel, the lovely Amara (which is a Kimpton hotel. We have had good luck at Kimptons, and this one was lovely!) Eventually we grabbed dinner at the Oak Creek Brewery.
Friday: I had 5 miles of recovery on Friday, so we decided to take that run to the trails. We checked out Hogwash Trail, which was pretty muddy- my white compression socks started to look like I had had a bit of a "situation"!
We had planned on continuing onto Hog Heaven but the snow and ice were an issue so we improvised by taking Pigtail to Mystic Trail.  Mystic Trail wrapped around and eventually took us to the  Chapel of the Holy Cross.
Our run included some significant inclines as well as some un-runnable areas (mostly due to the ice and snow), but it was a fun way to explore the area.
We also hiked up Doe Moutain, which was about 0.7 miles of climbing. Again, what a wonderful view from the top!
I have to mention Sedona Hideaway House, where we had dinner Friday night. It didn't look like much from the outside, but we had the most AMAZING pizza- peaches, caramelized onions, ricotta, and a perfectly baked crust. Highly recommend!
Saturday: The big long run. The helpful owner of the Sedona Running Company told us that it was really hard to find flat routes in Sedona and he was right; even the road that he recommended included 3,000 feet of incline! The route was out 5 miles on Verde Valley School Road and back, around 9 min/miles; then I had to do 4 miles at a harder effort of 8:05-8:10. The first two miles were uphill (of course) at 8:13 and 8:28. But hey, then that second two were downhill at 7:49 and 7:51! Sweet! The average over the 4 miles was 8:05, which was right in line with what my coach wanted. I had 3 more miles after that at an easy pace for total of 17 miles.
I also should mention that Sedona is at altitude- it didn't make this run any easier!
After the long run, we enjoyed our first acai bowls from Berry Divine Acai bowls. Mine was the Maui Wowie, which included açaí, cashew milk, mango and blueberry topped with hemp seed granola, pineapple, toasted coconut, cashew, cacao nibs, bee pollen and honey. AMAZING. I could eat one of these every day.
Then it was time to say goodbye to Sedona and head back to Phoenix. We met up with the family at the Four Seasons' restaurant Proof for dinner- delicious!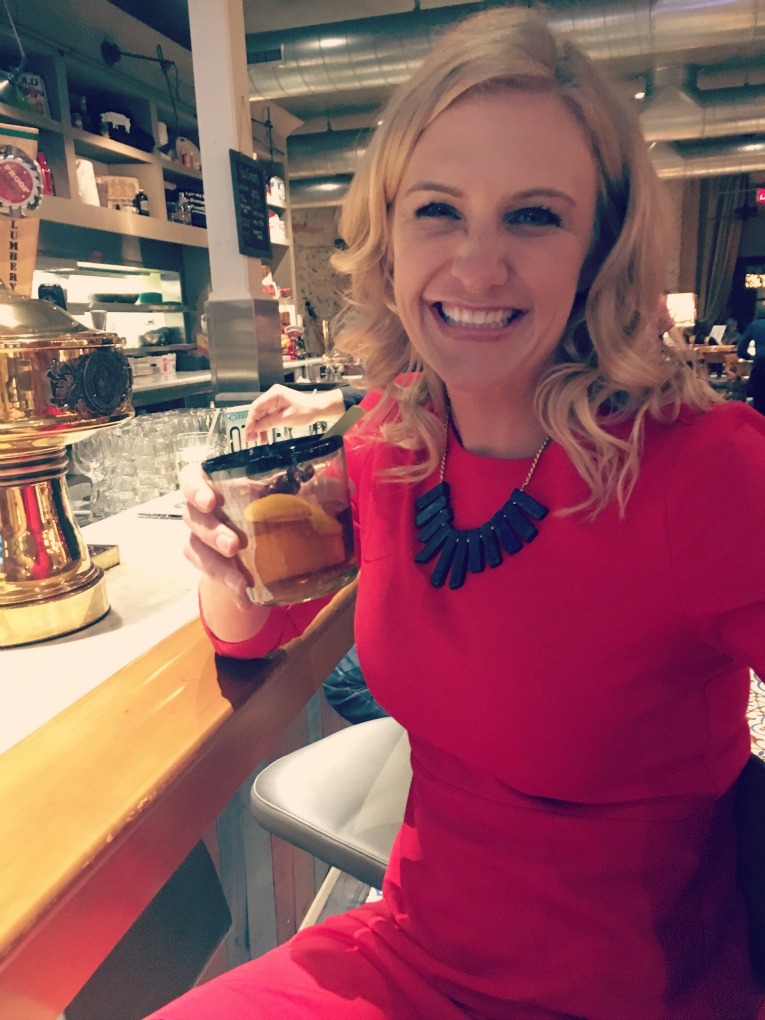 Sunday: Back in Phoenix at the in-laws. We headed to McDowell Mountain Park for some trails. Right when we arrived, we encountered two well-fed coyotes. I was hoping to also see a scorpion, rattlesnake, or some javelinas, but the coyotes were it…
We did 5 easy miles of trail with some interesting desert views.

Summary: About 57 miles of running, not including all the hiking. Such a fun week of running- tough workouts and exploring new locations. I can definitely tell that my mileage is up there again as I prepare for the Phoenix Marathon. I'm still on my #RWRunStreak- at least one mile every day since Thanksgiving!
Have you been to Arizona? How about the Grand Canyon? If we come back to Arizona next year, I hope to make the drive to see it; I haven't been before.
I hope your holiday season is going well so far!
(Visited 449 time, 1 visit today)