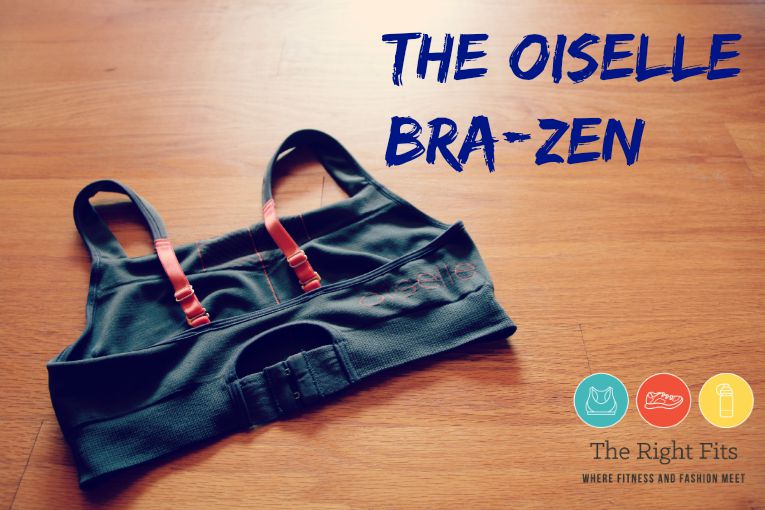 Fitness Fashion Friday is featuring the awesome Oiselle Bra-Zen!
The Bra-Zen is a "seamless compression running bra."
I bought it after reading about it on Katie's blog and I LOVE it. It's tight and supportive enough for me. I am wearing it in a size medium. It doesn't chafe at all! It is really supportive and keeps "the girls" in place for many, many miles.
From Oiselle:
"The Bra-Zen seamless running bra is optimal for high impact up to a C cup. The unique blend of nylon/poly along with adjustable straps and chest band, make this bra highly compressive. Wide and padded shoulder straps alleviate stress points, and the adjustable strap features provide a just-right fit. The body has more coverage than our other bras, giving even more support and keeping everything in place and under wraps. Our signature feather arrow in the front adds fierce flyer style to the mix – which is why we call it the Bra-Zen… or brazen bra."
The Bra-zen isn't cheap; it retails at $52, so it was definitely an investment bra for me. However, a well-fitted sports bra is the "base" for any successful race kit. Right? It all starts with the right sports bra.
I love the adjustable straps. You also have the option to make the straps criss-cross (per below) instead of straight as I wore it (above). The adjustable straps will ensure that you will get a secure fit.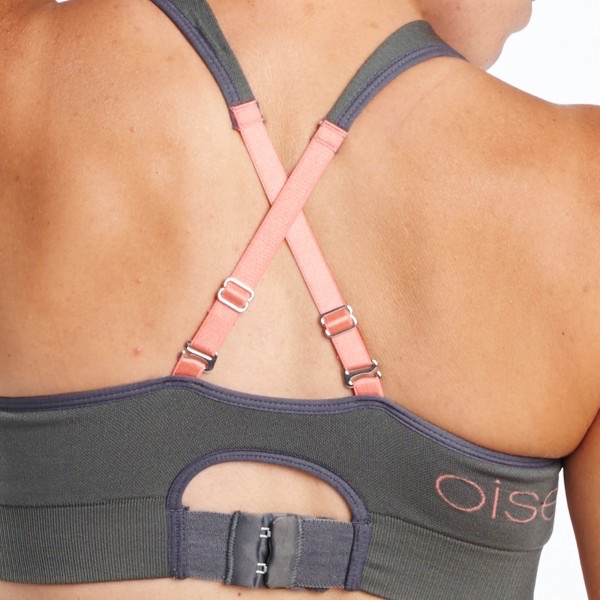 I think that the Bra-Zen Bra is cute, comfortable, and supportive. The wide, flat band provided me with comfortable hold and excellent support.
Since purchasing this bra a few weeks ago, I have worn it on many, many runs. It feels great!
How to care for your Bra-zen:
After spending $52 on a bra, I want it to last a long time. I often wear it and let it air dry for a second wear before washing it. I am always careful to wash it on delicate and let it line dry.
(Don't mind my crazy dog in the background! She runs to the beat of her own drum.)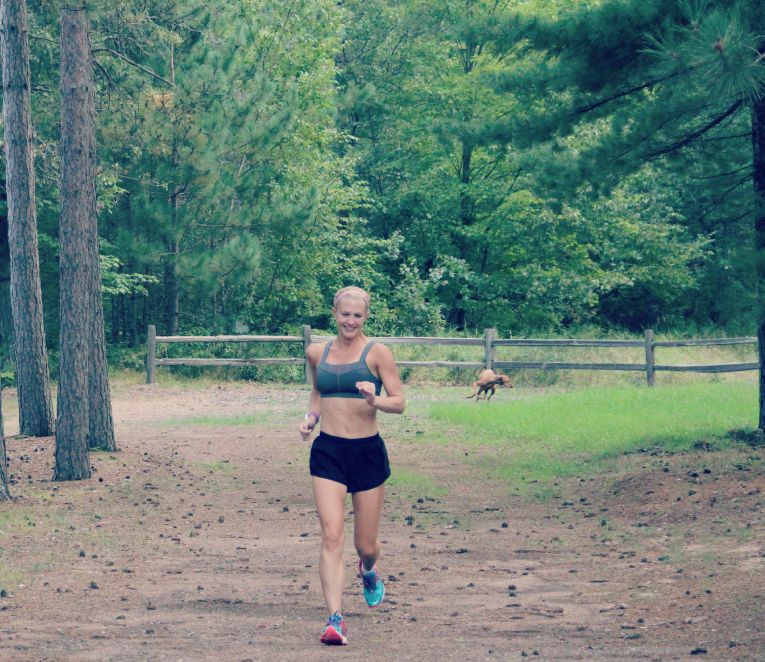 I'm definitely a fan of this bra and I think it was worth the investment.
Let me know if you have tried any of the Oiselle bras and what you thought!
(Visited 800 time, 1 visit today)