Another week has passed. It's time for my weekly recap!
This week was actually pretty light on running. My coach had me "taper" a bit for the 10k I raced on Saturday. He cut back on my mileage and my workouts (only one this week) to prepare.
Here's how it worked out:
Monday: 8 easy miles with my run club
Tuesday: My only workout of the week- 2 mile warmup, 1 mile at 10k goal pace (7:20), 3 minute recovery, another mile on, and then 1 mile cool-down. 5.5 miles total. After work, I decided to fit in a class at [solidcore]. I LOVE this class! If you decide to go there, tell them I referred you. They have an awesome ambassador program where you refer 10 people and get 10 free classes. I'm so close!
Wednesday: Complete rest
Thursday: Easy 4 miles with Matilda. Beautiful morning! The picture from the header photo is from that morning.
Friday: Easy 4 miles with Matilda. Friday was Finisher Shirt Friday for the state of Minnesota! Governor Dayton issued an "official" proclamation stating that Minnesota runners should proudly wear their race shirts for the day. Of course, I wore my Tokyo Marathon shirt- so predictable! It's a bright one too.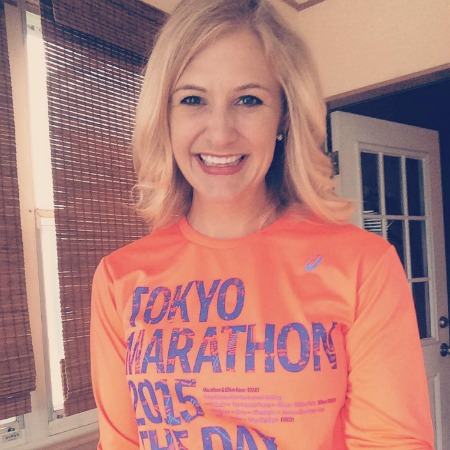 Saturday: Get in Gear 10k race. 2 mile warmup plus 6.2 mile race plus 1.5 mile cool-down for 9.7 miles total for the day. I will have a full recap of the race up later this week, but the "taper" worked- I set a 2 minute PR! My official time was 46:13 or a 7:25 min/mile pace. I was excited to update my PR tab on the blog!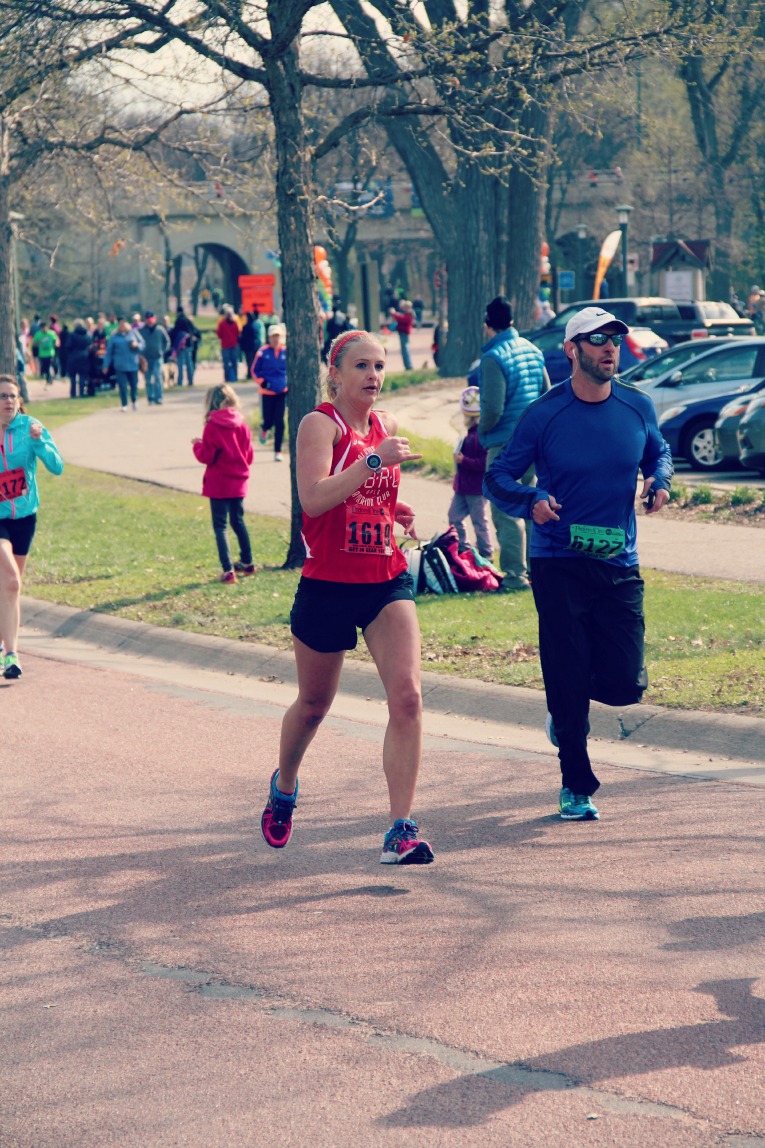 Sunday: Due to Saturday's race, I moved my long run to Sunday. Fortunately there were two other girls from my run club who also had to move their long runs to Sunday, so I had some great company. We met at the run club and ran to the Nokomis community center and back for about 15.5 miles. Such a great morning for a run, thanks ladies!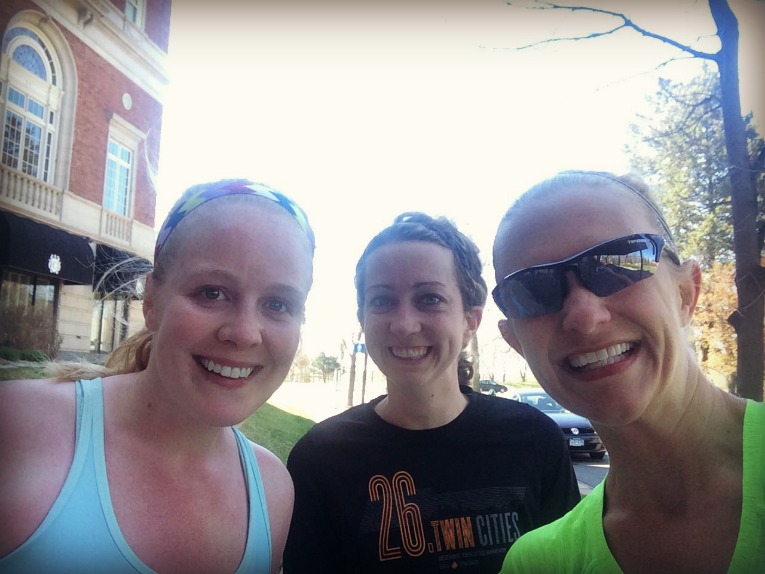 Total: About 46 miles, 1 strength day (at solidcore), no yoga
This upcoming week will be a big one for training, with higher mileage and some tough workouts. Then next weekend we are heading to Colorado for Dustin's 50k race (about 31 miles). I'll be doing the "shortcut" 25k run, but I'm definitely not racing it. I am not a strong trail runner nor do I think I'll do very well at an altitude of 7500 feet when I only train in flat Minnesota! I'm going to do the 25k for fun and for the long run. I'd have to run anyways, but I hope to be done and able to cheer for Dustin as he does his first "ultra."
Let me know if you have any suggestions for visiting Boulder and Denver in Colorado! The race is actually in Larkspur, but we'll be staying in Boulder. I have heard that we should check out Estes Park for some hiking. Any other ideas? Thank you!
(Here's a picture from the finish line of the 10k with three awesome ladies that I used to work with. So great to reconnect with them at the race and brunch afterwards at Cafe Maude!)
(Visited 279 time, 1 visit today)