A couple of weeks ago, Dustin and I enjoyed a lovely brunch at Red Stag after our long run. After brunch, we had some time to kill, so we decided to do some shopping. One of our stops was at Askov Finlayson. Askov Finlayson is primarily a men's clothing store but they also carry an assortment of other goods, including a few items for your favorite canine companion.
There, I found a new collar for Ms. Matilda! The brand is Smathers & Branson. Check out their site and you'll see that they specialize in embroidered products.
Just so you know, I am attracted to all things Minnesota…such as an embroidered outline of our state on a dog collar.  I disregarded the impracticality of an embroidered collar for a dog and bought it anyways.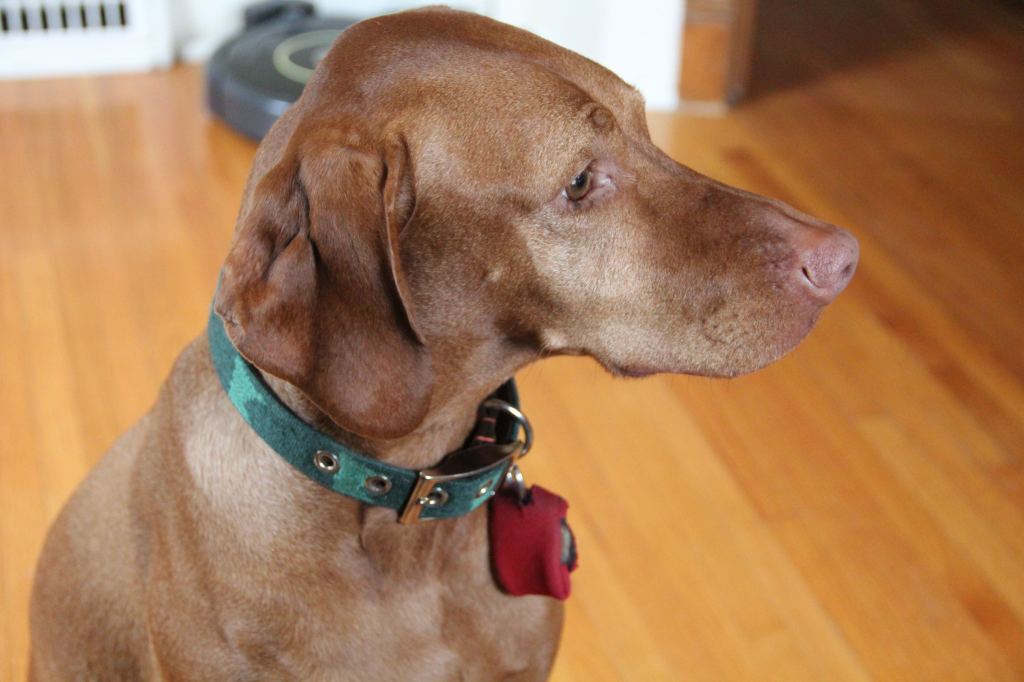 I think she loves it!
Paired with her red 3M dog tag silencer it gives her a bit of a Christmas vibe, which is perfect for this time of year. I do think the green color looks a little manly but people usually think Matilda is a "handsome" dog anyways, so I'll go with it.
What's a pet tag silencer?
It's the little velcro pouch that keeps all her dog park permits, licenses, etc, from clanking around and scraping against each other. It keeps the engraved tags from wearing off.  I'm not a huge fan of the way that it looks, but every time I take it off, I realize how loud all her tags are! I can't remember where we bought hers, but you can find one on Amazon for about $8.
Here's another picture of Tilda in her new collar at the dog park enjoying the snow. She's in the Christmas spirit!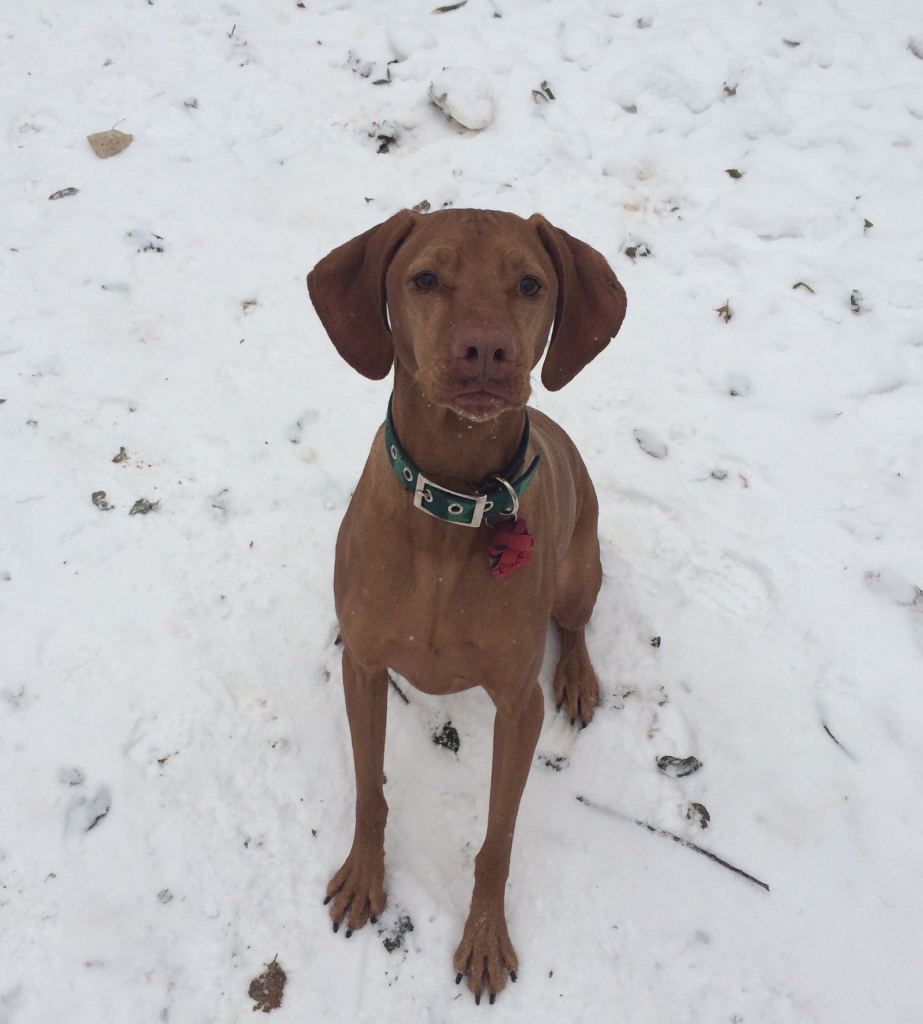 Happy Tilda Tuesday!
(Visited 889 time, 1 visit today)