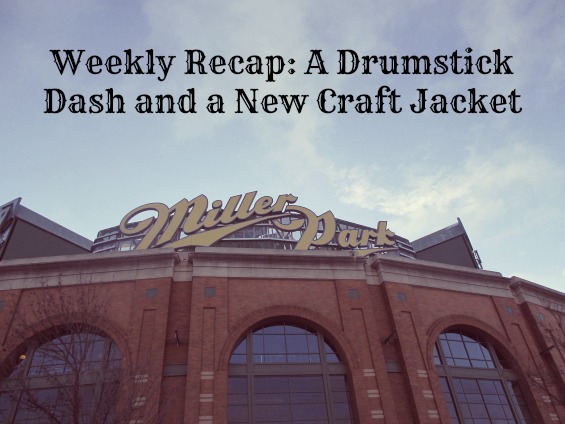 Happy Thanksgiving everyone! I hope you had a great weekend celebrating with friends or family or both. I'm here to fill you in on what happened last week at the Right Fits in fitness and fitness fashion.
What happened in fitness this week?

Monday: This was my first workout with my new coach. I had a  threshhold workout on the schedule but the roads were pretty slick. I had to resort to the treadmill, but it wasn't so bad. The workout was  a 1.5 mile warmup and then  6x1000m (about 0.6 mile each) intervals at tempo interval pace with 1 minute recovery, then a 1.5 mile cool down. 7 miles total.
Tuesday: Easy morning 10k with Matilda the vizsla and my friend Kelly. 6.3 miles.
Wednesday: Another treadmill workout: 2 mile warmup to 10 x 1 minute at close to 1 mile race pace and then 1 minute off. 5 miles total.
Thursday: We went to Milwaukee for Thanksgiving. Most of my family (including my two cute nieces/future marathoners!) ran a Drumstick Dash 5k at Miller Park Stadium. I wanted to just get my long run done for the week, so I woke up extra early and ran 10 miles ahead of time. 13 miles total.
Friday: 4.5 miles easy  in the dark morning hours with my sister Cresta. Running is the BEST way to catch up with family over the holiday!
Saturday: Complete rest. I helped co-host a baby shower for my younger sister. We did a "Pumpkin on the Way" theme. I think it turned out pretty well! Here a few pictures: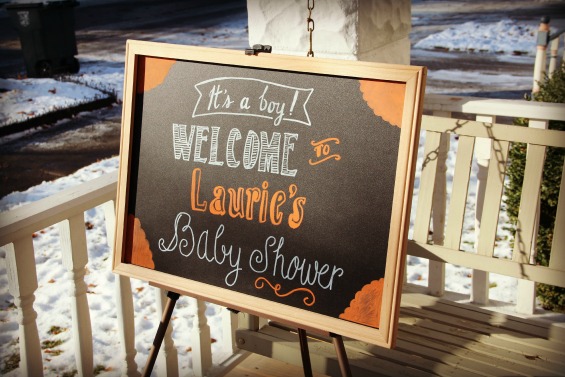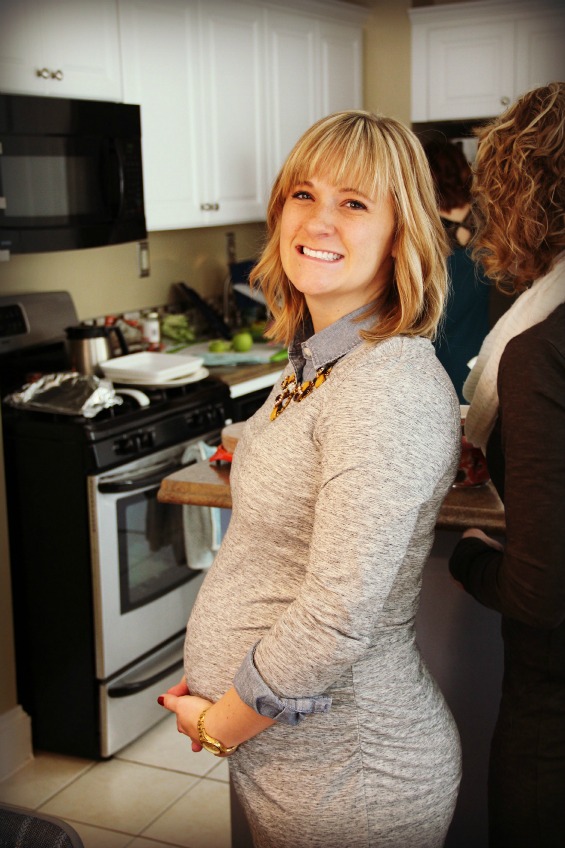 Such a fun day celebrating the mom-to-be!
Sunday: Threshhold workout: 2 mile warmup, then 5 miles at tempo pace, and 1 mile cooldown. Dustin joined me for this run as part of his long run and he really kept me right on pace! It was tough at the end, but I survived.
Total weekly mileage: About 44 miles, 1 rest day, no strength days.
What's happening in fitness fashion?
In fitness fashion, I purchased a cold weather running jacket from Craft- the AXC Entry Jacket.
The purple color is on clearance so there aren't any available on the Craft site; however, there are limited sizes available on Gear West or you can purchase it in black instead.
The Entry Jacket is Craft's classic training jacket. The main body of the jacket uses a stretchy polyester fabric that offers awesome wind protection while also repelling rain and snow. It has a mesh interior that does a great job of wicking moisture away from body and enhancing warmth. It has two large side pockets for keys, GU's, and whatever else you need on a run!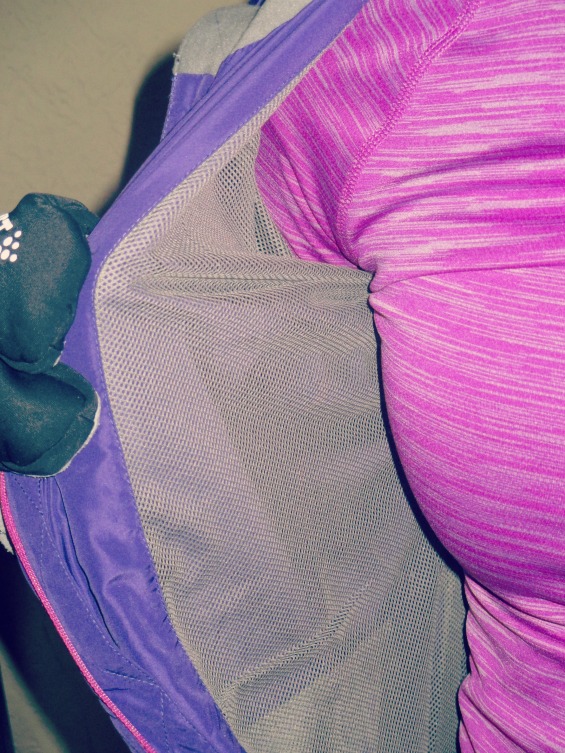 I am a big fan of Craft gear for winter running. I have this pair of cold weather pants that are probably the warmest pair EVER. I also have a thinner pair of Craft tights that I have had for many years and they are still in good shape. I have one other Craft jacket that is great as well as Craft gloves and a Craft hat (hat and gloves pictured below).
The Craft AXC jacket kept me dry and warm on a chilly 9 degree run.
Dustin also has quite a bit of Craft gear- his jacket and base layer from today's run are Craft (pictured below). I believe Craft is primarily cross country ski attire, but it translates well to winter running.
BIG news!
I am actually leaving the cold running weather and heading to Singapore tomorrow morning for the next six weeks for work. I don't talk about my real job on the blog much, but we have an office there and they are in need of my assistance.
So goodbye to single-digit runs, hello 90+ degree runs! I had already packed away my warm weather running clothes for the winter, but I pulled them back out while I packed my suitcase today, referencing Minneapolis Running's post about getting your training in while traveling! I have been to Singapore once before and its a safe place for me to run. I'm glad I have the online coach right now, because I will be doing most of my runs alone. I am looking into running clubs there as well as any potential races I could do while I am there.
If you have any insider tips on running in Singapore, please let me know!
I'll be traveling for basically the next two days so there won't be a Tilda Tuesday this week. In fact. I might have to put a hiatus on Tilda Tuesdays since I won't be around my little canine companion for quite awhile, but I'll be sure to keep you updated on Fitness and Fashion in Singapore!
(Visited 521 time, 1 visit today)