Many of you just finished a marathon this weekend. If so, CONGRATULATIONS! You should be very proud.
Even if you don't mention it, I bet people know that you just ran a marathon…they know. 
Let me give you a few sure signs that you ran the Twin Cities Marathon this weekend, or any other marathon for that matter!
(On a 

serious note, 

you should really be very proud. This post is just for fun!)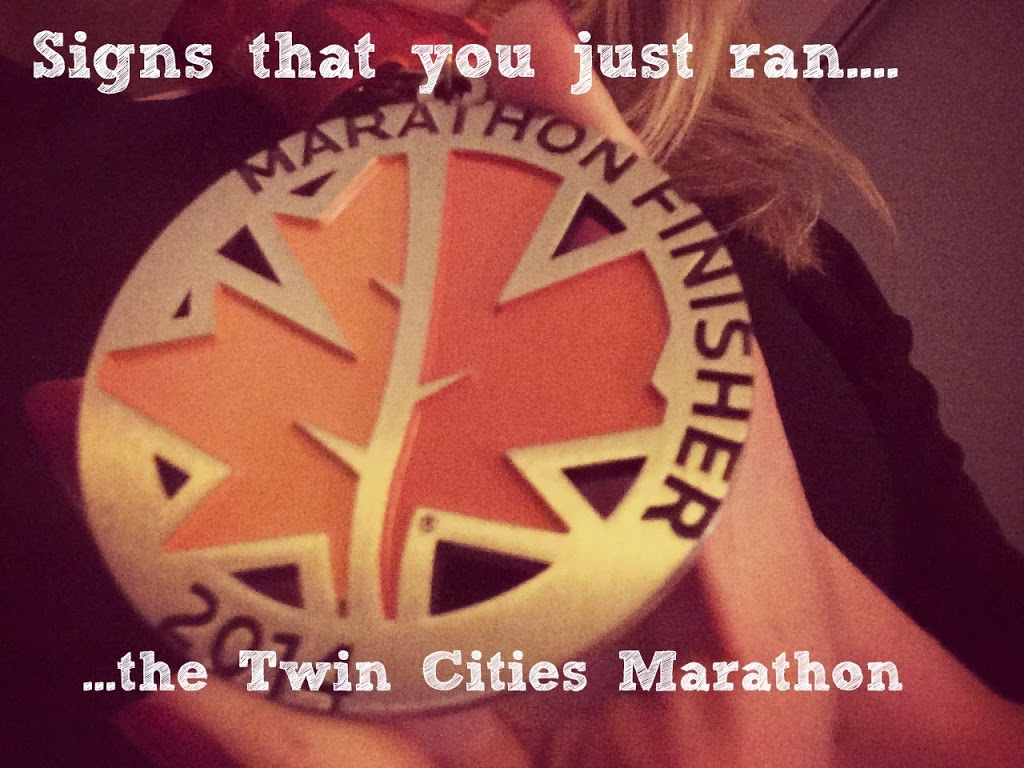 You are taking the stairs backwards. Better yet, you've totally given up on walking. You're taking the elevator. You've strongly considered renting one of those motorized scooters.
Everything is a celebration! That extra cupcake? I'm celebrating! One more beer? But I'm celebrating!
You're still hungry all the time. You still want to eat ALL THE THINGS!
You have a few less toenails.
People at work want to see your blood blisters (true story- this happened to my friend! I saw them..they are impressive.)
You can't stop talking about the marathon…."Oh, you went apple picking this weekend? Well, I ran a marathon. Let me tell you ALL about it!"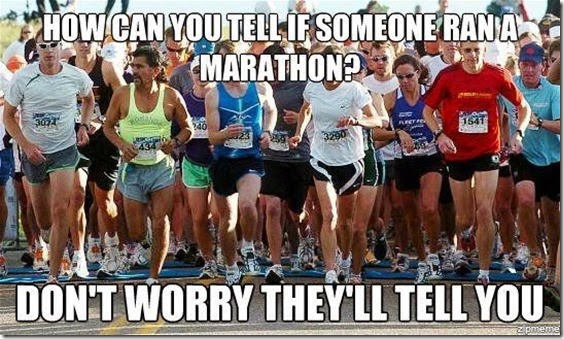 You can't even think about Mountain Berry Blast Powerade without getting queasy.
You are enjoying leaving work without the need to fit in a run. You actually have time to run errands and cook dinner. Who knew there was a whole world outside of running?
Yet even though you're enjoying this whole new world, you're already wondering when registration for TCM 2015 opens.
If not TCM, instead you're spending too much time on www.marathonguide.com looking for your next one. (Here's looking at you Erin!)
You're looking through the splits on your Garmin and reminiscing about every mile #sofun #ilovemarathoning  
And…the number one way to know that you just ran a marathon…
You're still wearing your medal.
*A tip from the Right Fits- medals have a 24 hour grace period- unless this was your first marathon, then we can give you an extension…


Congratulations marathoners!  I hope you are enjoying your well deserved R & R!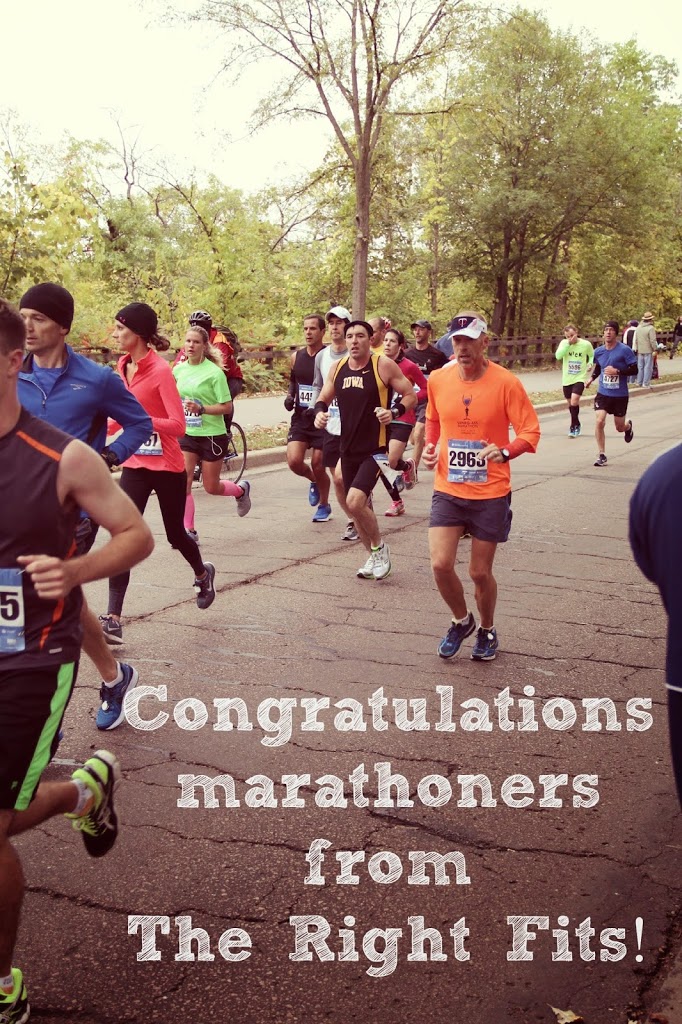 (Visited 813 time, 1 visit today)