Hi all! I'm blogging on my phone, which is not that easy…but I wanted to say hi.
We're at the cabin for a reunion of sorts with Dustin's extended family (including his brother and family who are visiting from Japan).
I did my long run yesterday morning before we left. It actually was one of my best feeling long runs so far, thanks to an early start and company from my friend Abby.
Dustin and I arrived around 2 yesterday and ended up at the Enchanted Inn nearby for dinner. More family is arriving today- it will be a full house!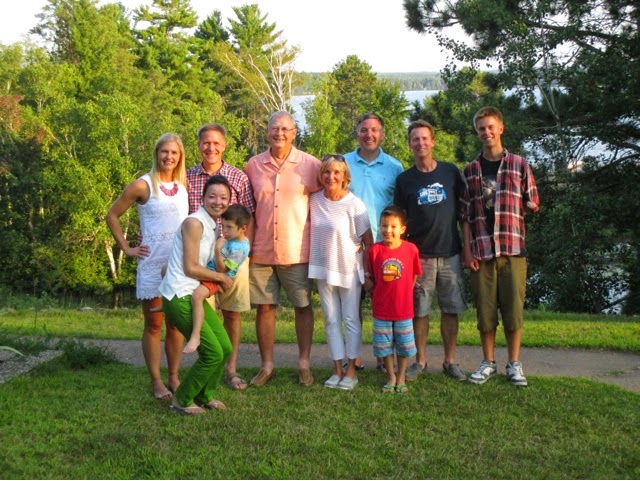 This morning, Dustin, Matilda the Vizsla, Dustin's brother Collin and his half brother Reed all joined me for the cabin 10k run. So fun to all run together!
Here's one more picture from dinner. Forrest seems happy to take a picture but Hunter isn't so sure about Aunt Jessie!
(Visited 66 time, 1 visit today)