Where do you call home?

When I came to Minnesota for college, I would still call Wisconsin (where I grew up) "home." 

Are you going "home" for Christmas?

Even after graduating from the University of Minnesota, when I moved off campus, and started my first "big-girl job," I would still talk about Wisconsin, or my parent's house as "home."

Eventually however, Minnesota became home. I'm not sure when exactly it happened, or when I started really identifying myself as a Minnesotan, but at some point, Minnesota became my home. 

Now, after fourteen years in Minneapolis, nearly six years of marriage, and nearly six years of owning my own home, Minnesota is most definitely my home…and I'm proud of it!
As a proud Minnesotan, I am always attracted to gear that shows off my state pride. I love my "RUN MSP" tees from Gear Running Store (if you haven't bought one, move quickly!)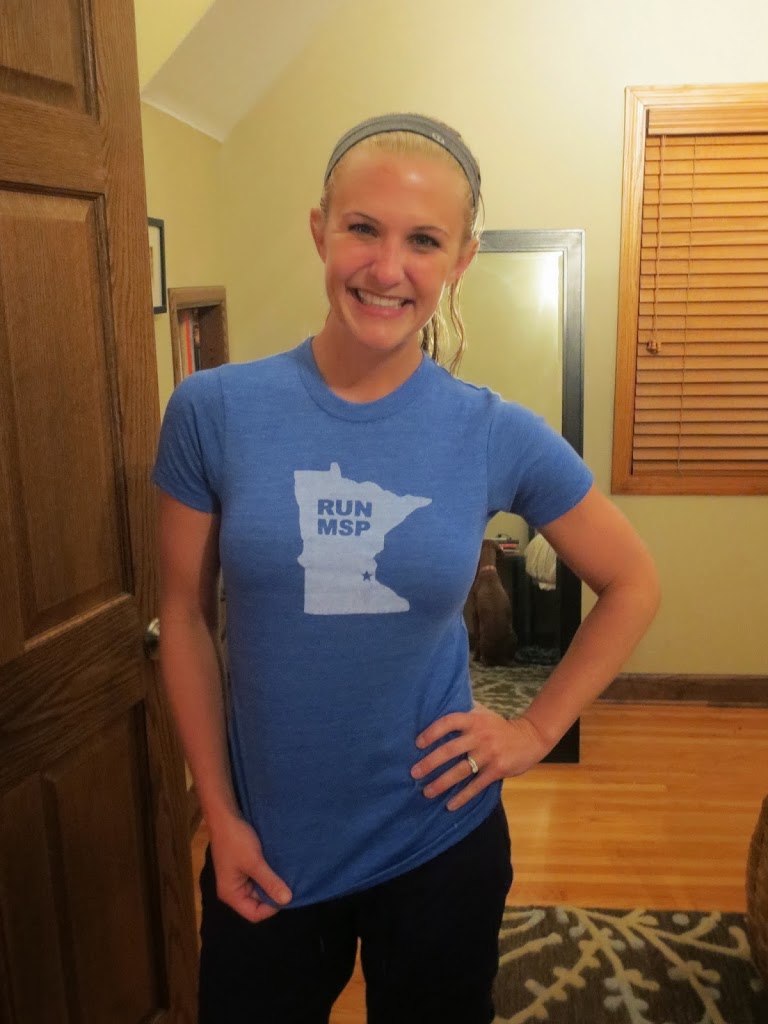 With that said, this product I am about to tell you about is right up my alley…

It's call the "Home T" and no matter where you live (well..within the United States, that is) I think that you will love this tee.

First of all, it is insanely soft. 

Second, it's made in the USA ("Merica!"). 

And third, the company behind the Home T donates a portion of profits to multiple sclerosis research. Fits for a Cause!

I had seen this tee on fashion and fitness bloggers alike and loved the look of it. I decided to order one for me and one for Dustin. I ordered Dustin a size medium, and his tee fits like a glove.

 (So handsome, isn't he?)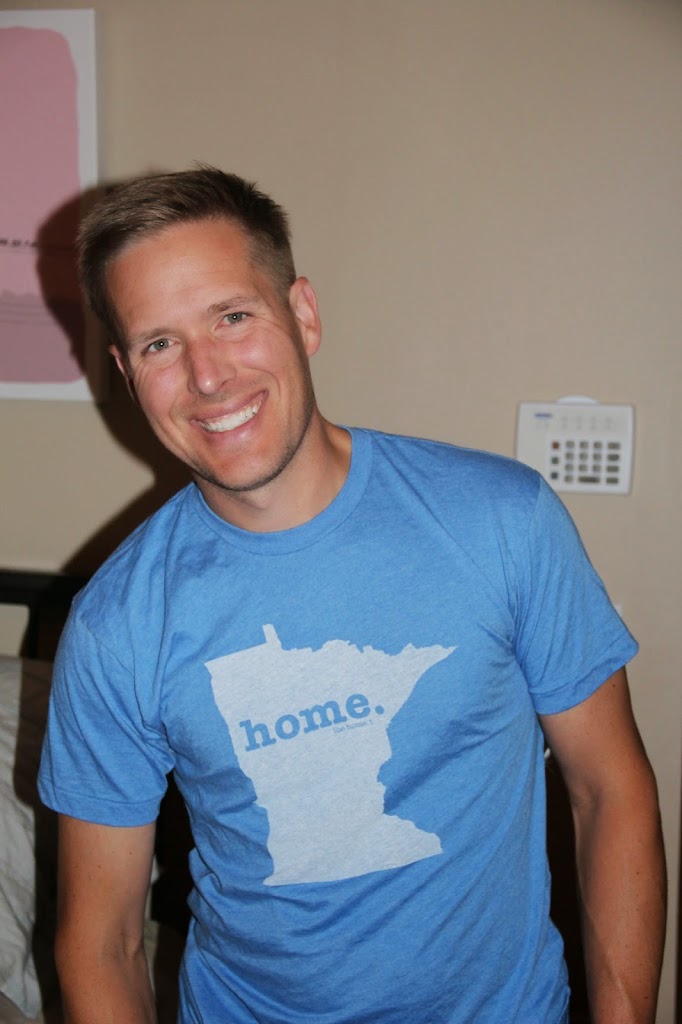 I ordered a size small for me though, and I wish I would have ordered an extra small. This is the kind of tee that I want to wear out and about, and it's just a little too baggy to be flattering. But don't worry, I'm still wearing it basically every night when I change into my comfy clothes…but note that you should probably size down so it fits a little more snugly.
The Home T company also sells other products to help you show your state pride. They carry baby onesies ($28), baseball T's ($36), crew neck tees ($30), decals ($10), hats ($28), kids shirts ($28), pillow covers ($38), statements T's ($30), tank tops ($28) and tote bags ($28)
I'm definitely eying up the pillow covers…
…and the tote bags.
The tank tops look nice too. Maybe I'll order a few baby onesies as shower gifts for a few friends…the possibilities are endless!
"Home. It's the place you long to be, or the place you can't imagine leaving. No matter which, there's no place like it."
I think I can get behind this company for all the good they're doing as well.
Our
 Donation to Multiple Sclerosis Research
Multiple sclerosis is a nasty disease that can impact anyone, at just about anytime, and comes in many shapes and sizes. It's a disease that impacts our founders' family, which is one of the many reasons we donate a portion of profit to multiple sclerosis research.
Watching a loved one deal with something such as multiple sclerosis can leave you feeling helpless, even though you'd like nothing more than to help them. Our commitment to funding multiple sclerosis research is an effort to help, in the one way we know we can.
Our
 donation is made to the National Multiple Sclerosis Society and is specifically earmarked for research. In 2013 the Society honored The Home T by giving us their Cause Marketing Partner of the Year award, and we couldn't have been happier.
We know that our efforts are just a drop in the bucket, but as you know, if you get enough drops in the bucket, it will eventually become full.
Check out the Home T now. Order a few items as gifts, order a few for yourself, your family.
*This is not a sponsored post, just a product I love!
(Visited 722 time, 1 visit today)