I "previewed" this race in THIS POST, and in THIS POST I talked about what I did to pump Erin up for the race.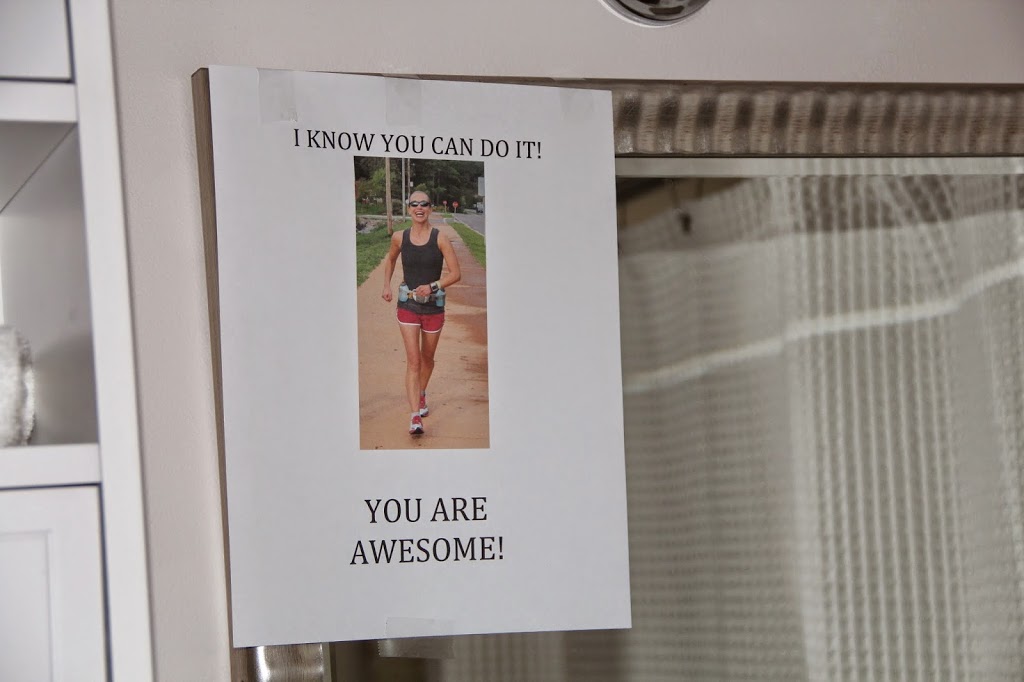 Spoiler alert…Unfortunately, my sister didn't reach her goal of running under two hours this time around, but I have all the confidence that she can do it 
next time! But
 it was just too hot and humid on race day. 
In fact, we were right on pace for the first 8 miles (9:10, 9:05, 9:14, 9:12, 9:18, 9:00, 9:06, 9:18…) but then she needed to walk a bit (and then I think she might have given up a little mentally. She agrees!)  I tried my hardest to keep her positive and be a good pacer, but it wasn't the day for a PR for her. The last five miles were 
significantly
 slower: 10:28, 10:22, 10:26, 10:33, 10:05.
We came across the finish line around 2:06, which 
wasn't what we'd hoped for, but I'm okay with it. I
 enjoyed running with her. We don't get to see each other that often (she lives outside of Chicago). Running 13.1 miles together was a great opportunity for us to catch up, though  I did most of the talking, 
especially
 in those last 5 miles!
Anyways, the race itself is really a great half marathon. It starts at 7 am sharp at the Richfield Ice Arena. There were plenty of porta-potties there and water available as well at the start.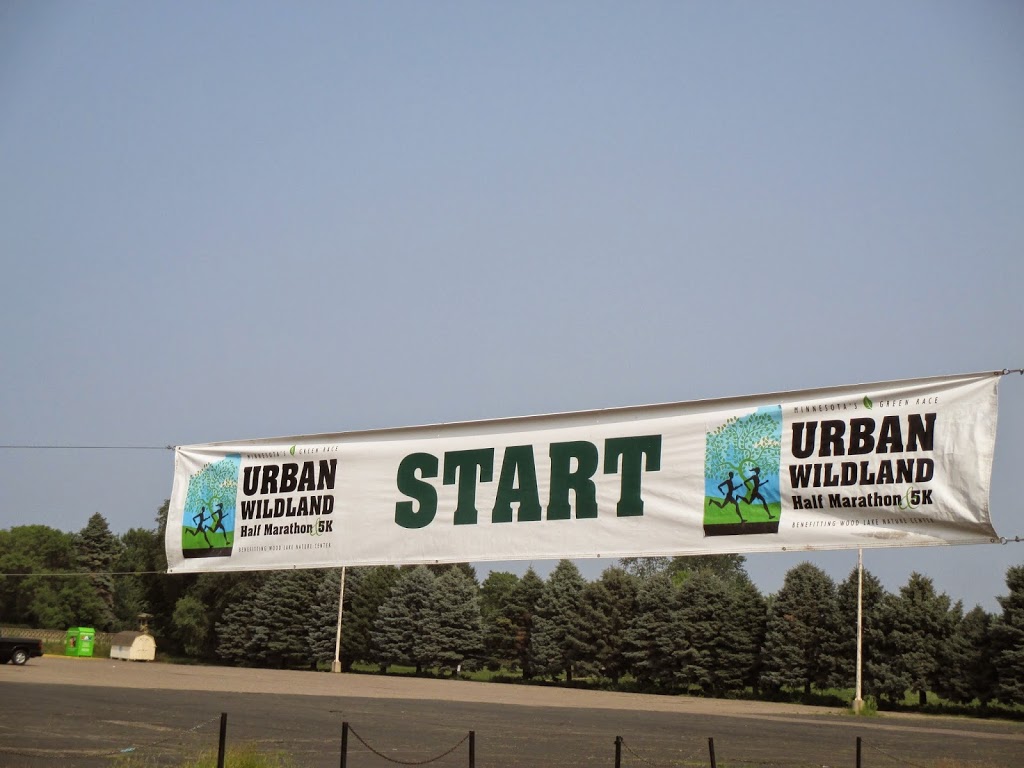 The course is partially trail/dirt and partially pavement/residential. The parts through the nature preserves are nice and shaded. The course has a lot of twists and turns, which keeps it interesting. There are plenty of half marathons that are just an out-and-back (particularly along Shephard Road in St. Paul <– here's looking at you, Team Ortho) and those courses can be a little tough mentally. But this course was much, much better. Highly recommend it.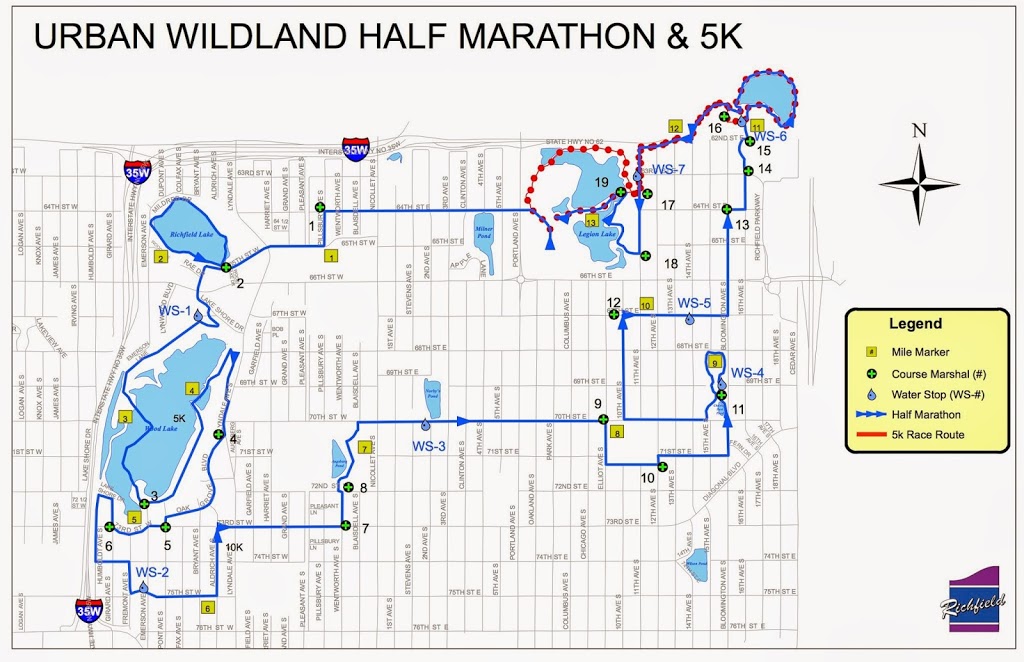 I was actually surprised by the number of people cheering along the course. People came out with sprinklers (so refreshing) and signs, which is impressive for a half marathon in the 'burbs. There were also plenty of support stops with both water and Gatorade.
The fresh oranges at the finish line are the things dreams are made of! Or at least, the dreams of runners 
during
 a hot race. They were so good.  
There was also water, Gatorade, and cookies. The finisher's shirts were handed out at the finish and you could quickly look up your official results too.
Even though the weather isn't generally on my side, I still recommend this half marathon. It's a good one!  I will be back next year. See you there??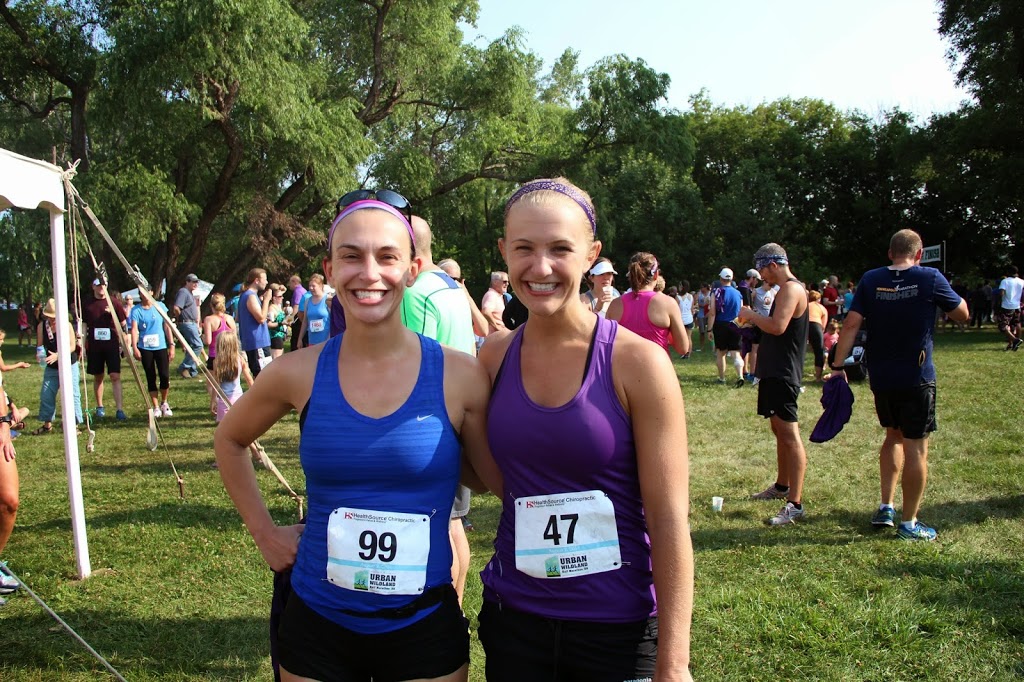 (Visited 352 time, 1 visit today)