Happy Sunday!
What's happening this week in fitness?
This past week was a pretty good one for running.
Monday: After we finally returned home from our botched-up flight from Turks & Caicos, I headed out for an easy Calhoun/Harriet (about 7.75 miles from my house). I didn't wear my Garmin, but let myself go as slowly as I felt like going. I was tired from the trip, and didn't want to worry about pace.
Tuesday: Kelly joined me at the Calhoun Beach Running Club for 7.75 miles, with four 1-mile repeats. We took about 3 minute breaks between each mile. It started to sleet/snow on us, and it wasn't the most pleasant evening for a run, but I hit my goal pace for those miles, and was pleased with the workout.
Wednesday: No running, just a 1 hour kettlebell class at Balance Fitness. We did old school sit-ups with a weighted ball, jump ropes, lunges, bicep curls, shoulder raises, burpees, kettlebell swings, shoulder presses, thrusters, kettlebell snatches, triceps pushdowns…I'm sure there was more, but I can't remember it all. It was a good class, with a lot of upper body work, which I liked.
Thursday: 8.5 miles in the morning with Kelly, with 5 miles at my GMP (goal marathon pace). We ended up doing most of these GMP miles at 15-20 seconds faster than my GMP, so it was definitely tougher than it should have been!
Friday: Complete rest.
Saturday: 19 mile run. I was not very happy to see that the temperature was in the single digits when we started. The "feels like" temperature was -8! I really hope that was our LAST cold run. Even though it was cold, I was pretty happy with how it felt. We had company for the first 5 miles, but then it was just Kelly and me for the last 14. We held a good pace (for me). Maybe Flying Pig won't be so bad afterall!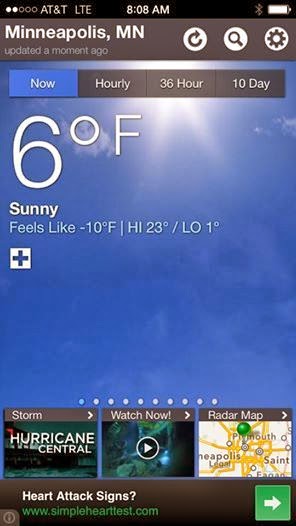 Sunday: In just a short while, Dustin and I will be heading to St. Paul to run the Irish Run 8k..I shared some information in this post about this race, here it is again:

The Calhoun Beach Running Club has a USATF racing team now. For each race in the circuit, only our team's top 5 fastest times for men and for women will count, so my time will never actually count towards the team. However, signing up for a USATF membership does have some other perks- discounts on races, guaranteed entry to the TC 10 mile, etc. The first race of the season is the Irish Run in St. Paul on Sunday, March 23rd. This race has been going on since 1973. There is a 5k, 8k, and youth run.
This race is a little unique as it doesn't start until the middle of the day (the 8k starts at 1:20 PM). Apparently, this late start is to allow the 50 churches on or near Summit Avenue to complete their services without traffic disruption. The late start also allows the temperature to rise to the high for the day, which could be significantly warmer than an early morning race.
The race starts and finished at Ramsey Jr High School.
This race attracts a lot of local elite runners, and nearly every Minnesota 8k record has been set here.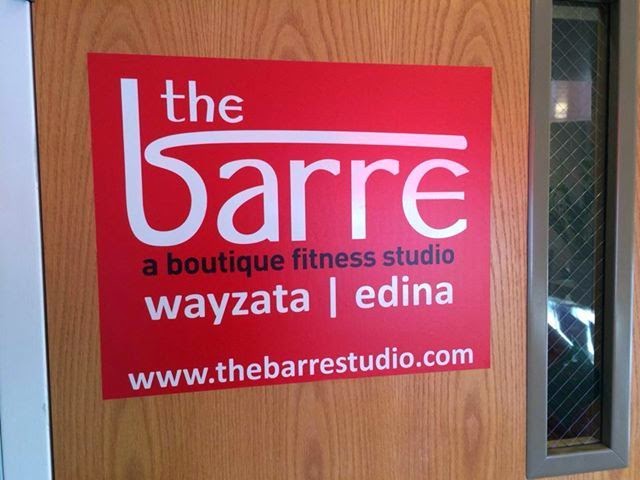 I normally wouldn't do this much on a Sunday…in fact, they are often rest days for me, but I can't pass up a free class! I am meeting several girlfriends there, some of whom will be taking barre for the first time. Looking forward to this event!
If you're interested, there still might be room, go
HERE
to sign up online.
What's happening this week in fitness fashion?
Just another reminder of the big lululemon sale next weekend- details
HERE
!
What's happening in fashion?
I purchased a new app called "StyleBook." Read all about it
HERE
. You can use it to create outfits, track what you wear, plan what to pack for vacations, and more!
"Stylebook is designed to help you carefully curate your wardrobe so you can look effortlessly chic everyday. We want you to get the most out of what you already have in your closet and to choose new pieces that will integrate well into your wardrobe as a whole.
A little organization can go a long way when it comes to getting dressed. Mixing and matching what you own, comparing new purchases to what have in your closet, planning the outfits you'll wear on vacation, and saving all your favorite style inspirations in one place will all help you develop your personal style. This was the basic idea behind the original version of Stylebook, which has now evolved to include over 90 features."
I'm really excited to start using Stylebook. However, first I have to take pictures of all the items in my closet, which seems kind of daunting. I think I'll start building up the app by taking pictures each day as I wear something, and maybe do a bigger photo shoot when I have a full day to clean out my closet. I'm really hoping this app will help me figure out ways to mix and match things that I already own!
(Visited 89 time, 1 visit today)