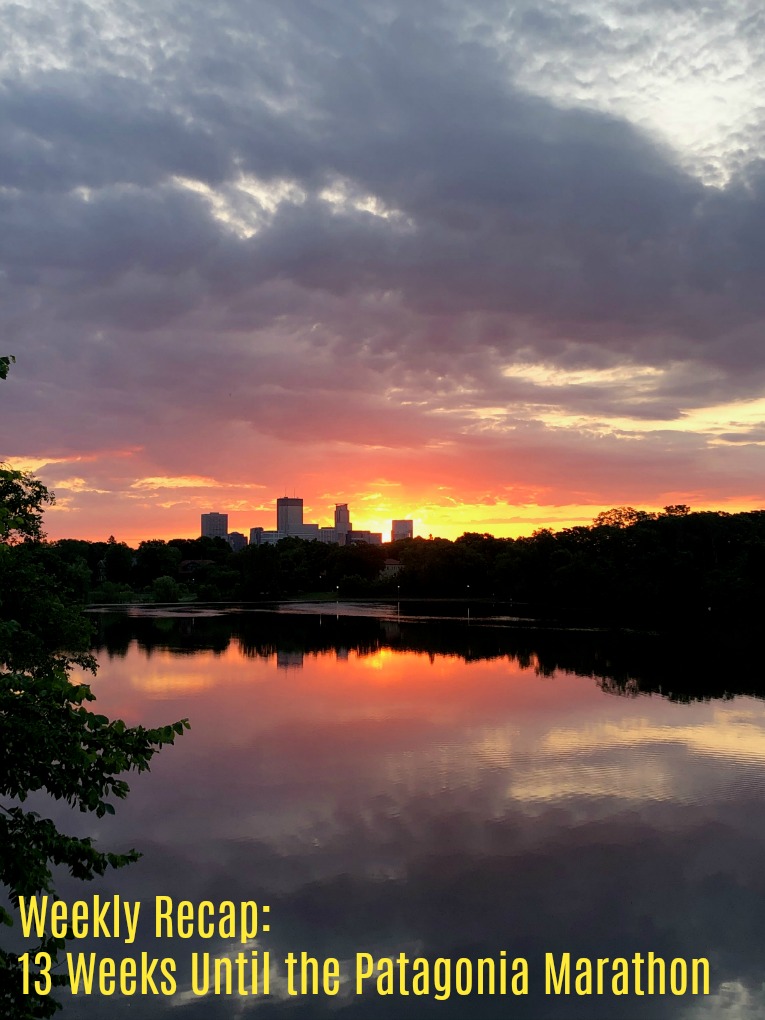 Another week of training for the Patagonia Marathon, the marathon that may-or-may not happen. I'm sure many of you are in the same boat! I'll just keep on running and training because…well, because I love running and training!
Here's how running and training went this past week:
Monday: Whoah, it was steamy this morning. I think Minneapolis may have hit 100 degrees later in the day. It was already quite warm when I met my friend Julie for a run. We covered 7 miles together, 9:05 min/mile average, and I spent the rest of the day trying to re-hydrate.

After work, I took a 1:1 virtual strength training session with Discover Strength. Their studios are now open, so there are fewer virtual sessions on the schedule. Yet since I'm still working from home, I don't see the reason to go into the studio. I know that they are taking all the necessary precautions but there doesn't seem to be a strong reason to take the extra risk. Fortunately, if you work with the 'concierge' they can help to book virtual sessions, even if they aren't on the schedule. I have been very happy with the virtual workouts I'm getting, so I'm just going to continue with virtual as long as I can!
Tuesday: I ran 4 miles with Ruth before work, 9 min/mile. That was it for the day! I was supposed to run another 4 after work, but work was too crazy to squeeze it in.
Wednesday: Workout Wednesday! 25 minutes easy, 6x (4min@ half marathon/10k pace, 1min easy jog), 15 minute cool down. 8.24 miles at a 9 min/mile average.
After two years of working with my coach Esther, who is part of McKirdy Trained, I finally purchased a bit of McKirdy apparel!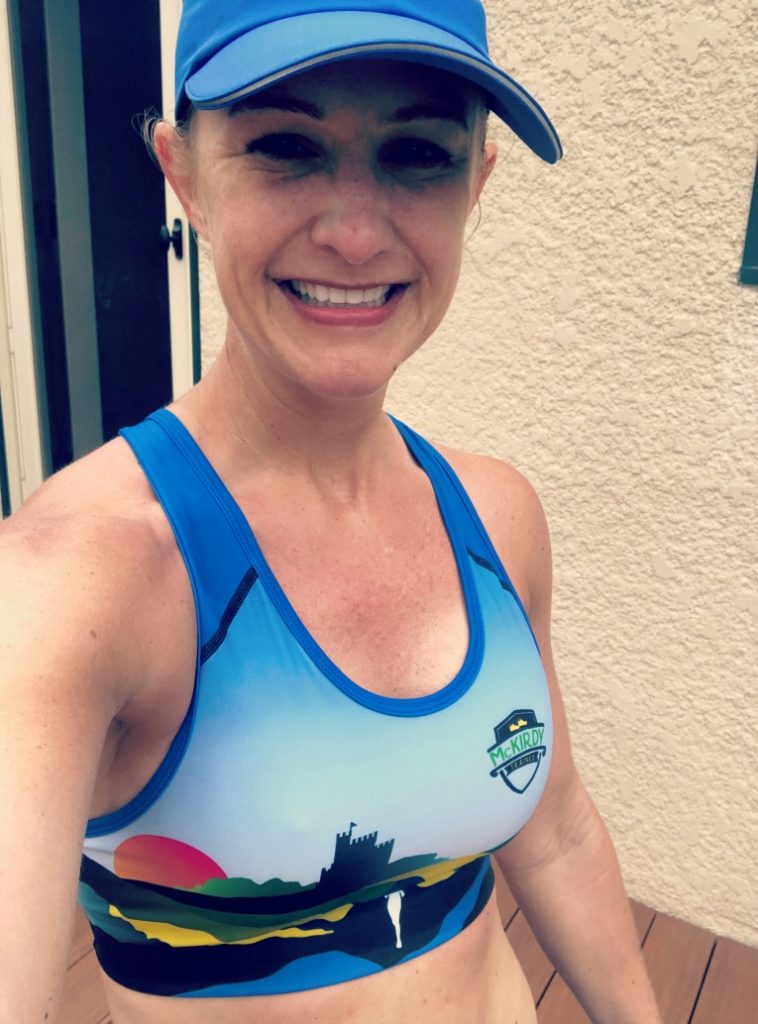 Virtual Discover Strength 1:1 session after work.
Thursday: 10 easy miles after work. I started at 5:15…was a shock to the system when the alarm went off in the 4's!
But worth it to see this beautiful sunrise around Lake of the Isles!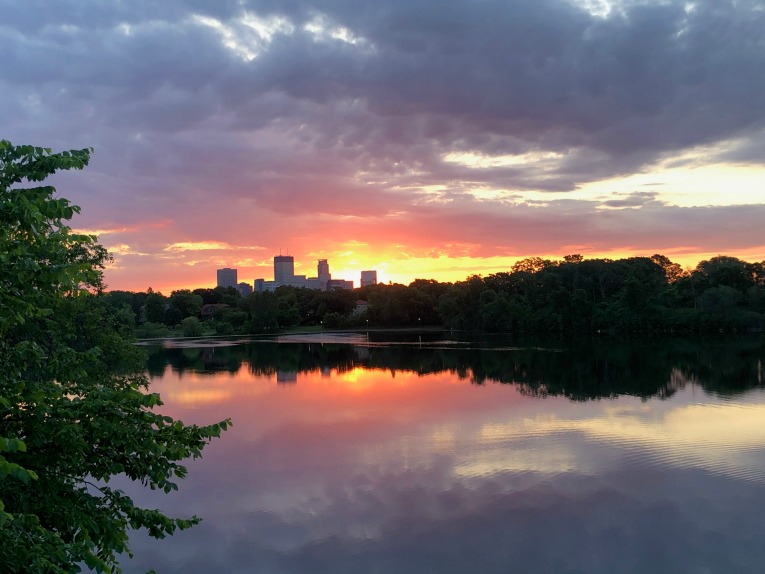 Friday: Easy 5 with my friend Julie, then 1.2 with Ruth at the end to burn off some of her crazy, 6.2 on the day. 1:1 virtual strength training session over lunch.
Saturday: Long run with 2 friends; the biggest group I've run with so far as restrictions have been lifted has been 2 people.

Christie did bring us Gatorade in her car, but we each had our own bottle and she had hand sanitizer and Clorox wipes.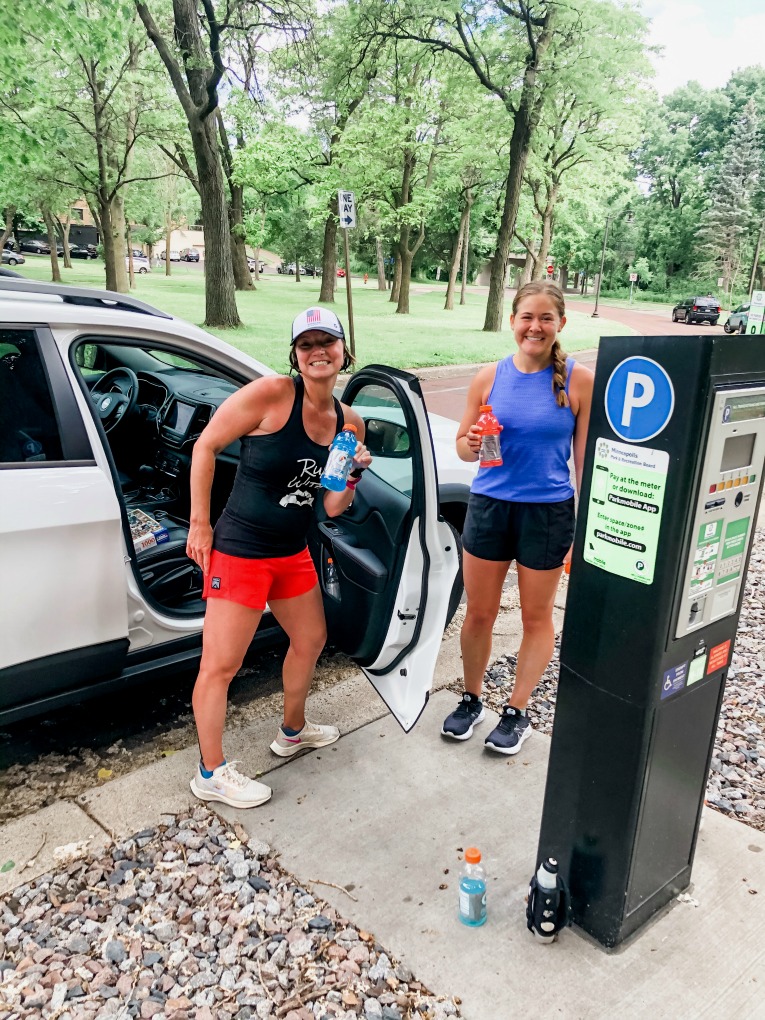 Anyways, we did about 6.5 miles easy, then 2 miles at sub-8, 1 mile easy, 2 miles at sub-8, 3 miles easy. I got home and took both pups out for about one more mile easy for 14.5 miles at a 9 min/mile average.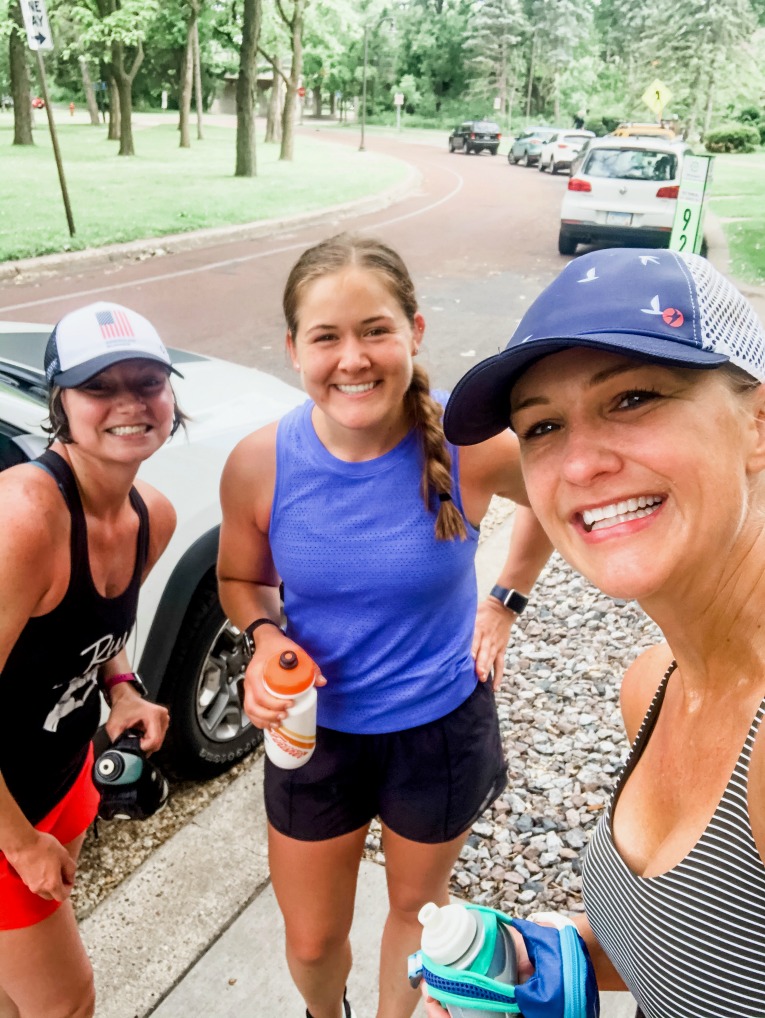 Overall, not my best long run- lots of tummy trouble (thank goodness for plenty of porta-potties around the lakes in Minneapolis!)
When I got home, Dustin was waiting for me on the porch with his bags packed; my sister had rented a cabin in Brainerd, MN (about 2 hours north) and really wanted us to join them there. We'd have our own bedroom/bathroom, windows open, spend most of the time outside, minimal risk, etc…We decided to do it.

We are allowed to hang out with family but I still am stressed and want to do the right thing. My sister is a doctor but she says she's more protected at work than we are at the grocery store. We decided that at this point, we are broadening our quarantine "circle" to include her and her family.
To be honest, it was SO nice to get out of the house and have a change of scenery. We got up to the cabin in plenty of time to paddle board, fish, get some take-out from "downtown" Brainerd, make s'mores, and relax by the lake. Thank you Cresta for inviting us!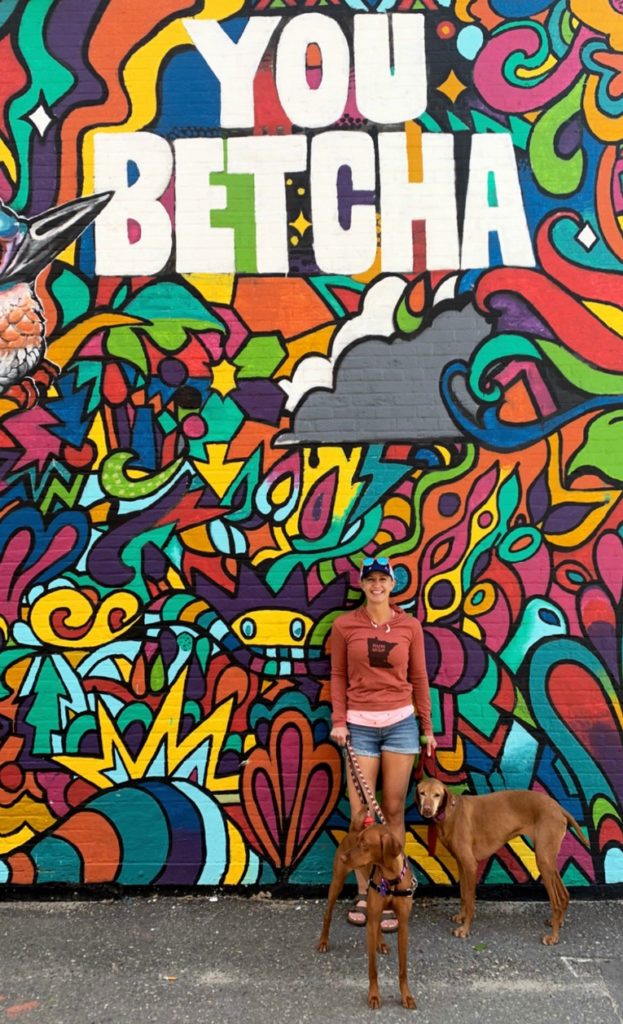 And the best part was that the cabin was dog-friendly so Ruth and Matilda (and my sister's dog Lola) had a fantastic time as well.
Sunday: Cresta and I ran 4 miles together on the country roads by the rented cabin. It was lovely. Then we took all three dogs for a long walk before packing up to head back to Minneapolis.
Let's just say Ruth had an awesome time at a cabin! She was so tired.
Summary: 54 miles of running, 3 strength training sessions.
Are you loosening up your restrictions at all? It's so hard to know what's the right amount. I feel okay hanging out with my sister and her family, since I know they have been social distancing and following the rules. But I am still really anxious if strangers aren't wearing masks indoors and I'm not eating inside yet at restaurants.
And that's a wrap for this week!
It's great to have the ability to stay connected virtually and support each other; this link-up hosted by Running on the Fly and Confessions of a Mother Runner 's is a great way to do so! Check it out below: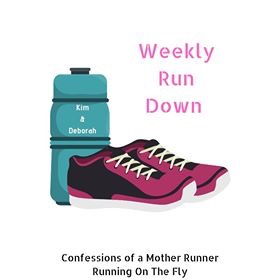 (Visited 259 time, 1 visit today)