This was such a tragically sad week, not just in Minneapolis, but across the country. I am outraged, saddened, and scared.
To see a brutal murder occur at the hands of a police officer is unbelievable and heartbreaking. I pray for justice and peace. I'm in shock. I love my city so much and it is hurting right now.
I don't have the right thing to say; no matter what I write here, it feels shallow. If you're looking for a way to give, there are a lot of great ways to help; here is a helpful list.
I considered not writing a weekly recap this week. It feels so out of touch to write about running when my city is in turmoil. But I don't want to skip journaling just because it's not pretty. The hard weeks are reality too.
So here's my recap, short and simple.
Monday: Memorial Day. Dustin and I ran 7.3 miles together, 8:40 min/mile average and then picked up both dogs for 1.2 miles more, 8.5 miles total for the day. It was very humid and sweaty.
Tuesday: 8.2 miles before work. I picked up Ruth for the last 1.5 for some birthday miles!
She's now a year old. How time flies.
1:1 virtual strength training session after work with Discover Strength, followed by Punch Pizza! My favorite Neopolitan style pizza place has been closed for probably 12 weeks. They opened up again (take-out only, you have to place an order and pickup time online) and I was so excited to have their pizza again.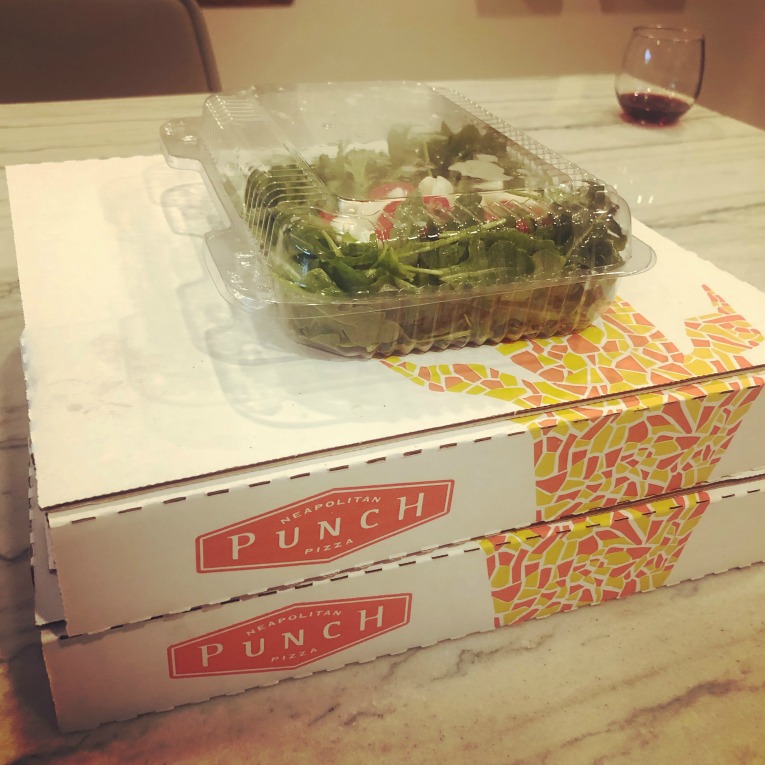 Wednesday: I have a 7 am zoom meeting, so I actually starting running at 5:15, just like pre-quarantine. It took some mental strength to actually get up that early, but I was glad I got it done.
The workout was 20 minutes easy warm-up, then a ladder of 2 min/90 seconds/1 min/30 seconds at progressively faster paces, 4 sets. 8 miles total.
Ruth continued her birthday celebrations with doggy daycare at Pampered Pooch Playground.
Thursday: 8.2 miles before work, 9:10 min/mile average.
Friday: 4 miles with Ruth before work, 8:55 min/mile average, virtual 1:1 strength training over lunch.
Saturday: I had plans to meet up with Christie and Julie for a long run, socially distanced, of course, which is easy enough with the lake paths still closed to car traffic.
But Friday was a stressful night and I did not sleep well. To be honest, I was nervous about running in the morning as I just wasn't sure what we would encounter. I live in south Minneapolis, but probably 2-3 miles from the heart of the protests, but even on Bde Make Ska (formerly Lake Calhoun), you could see and smell the smoke, (pictured above.)
After lots of texting, Julie, Christie, and I decided to meet for the run and end early if necessary. We ended up covering 12.5 easy miles at a 9 min/mile pace. It felt REALLY good to run with two friends and talk through some of what is going on. Very therapeutic.
I fully recognize that we are three privileged women who are very fortunate to even have the means to go for a run during all of this. That doesn't escape me.
Saturday night, Minneapolis had an 8 pm curfew. We did our part and stayed home.
Sunday: Dustin and I ran 4 miles with Ruth, dropped her off at home, and then ran another 1.2 with Matilda.
I don't want Matilda to feel left out, but she's not really up for longer runs anymore. 5.2 miles total. 8:30 min/mile average.
Summary: 54.5 miles of running, just two virtual strength training sessions this week.
I hope you are all staying safe. Running definitely helps me with the stress of it all and I'm grateful for this community. 2020 is just not our year, is it?
It's great to have the ability to stay connected virtually and support each other; this link-up hosted by Running on the Fly and Confessions of a Mother Runner 's is a great way to do so! Check it out below: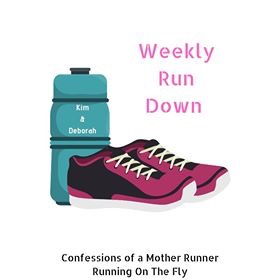 (Visited 271 time, 1 visit today)