It's the last weekly recap of 2019! What a year it's been…I hope to have time for a reflection post on running through the year, but for now, it's on to the weekly recap of training for the Atlanta Marathon, which is on March 1!
Monday: Easy 9 miles in the morning; the trails around Bde Mka Ska (i.e. Lake Calhoun) were a little icy on the way to the meet my friends, but once there, we ran on the Greenway, which was mostly clear. 9 miles/9:20 min/mile average.
I had a few 10 minute miles in there on the slippery parts of the trail. Best to take it slow and be safe!
Discover Strength after work; I started a new "card" (i.e. every 15 or so workouts, you do a progress assessment and then get a new card of workouts). I was very sore afterwards!
Tuesday: Christmas Eve! Christie and I had the same workout, so we met up to do it together.
3 miles easy, 2 miles at marathon pace (8:00-8:15), 3 minute recovery, 5×2 minutes at 5k pace (7-7:15 min/mile), 2 minute recovery, 1 mile at half marathon pace of 7:45, 2 mile recovery. 10.5 miles total on Christmas Eve!
It was so great to have a friend with whom to conquer this workout; we had fun! The weather was in the upper 30's and felt amazing. I was glad to have the big workout of the week done as well, so I could do easy miles on Christmas day.

It was just Dustin and me for Christmas this year, though my sister Cresta did come over for dinner on Christmas Eve (she's a doctor and was on call over the holiday.)
I made a hearty chili and cornbread.
For dessert, I ordered the 'crack pie' from Milk Bar (in NYC.) It was good, but quite sweet- maybe too sweet for me.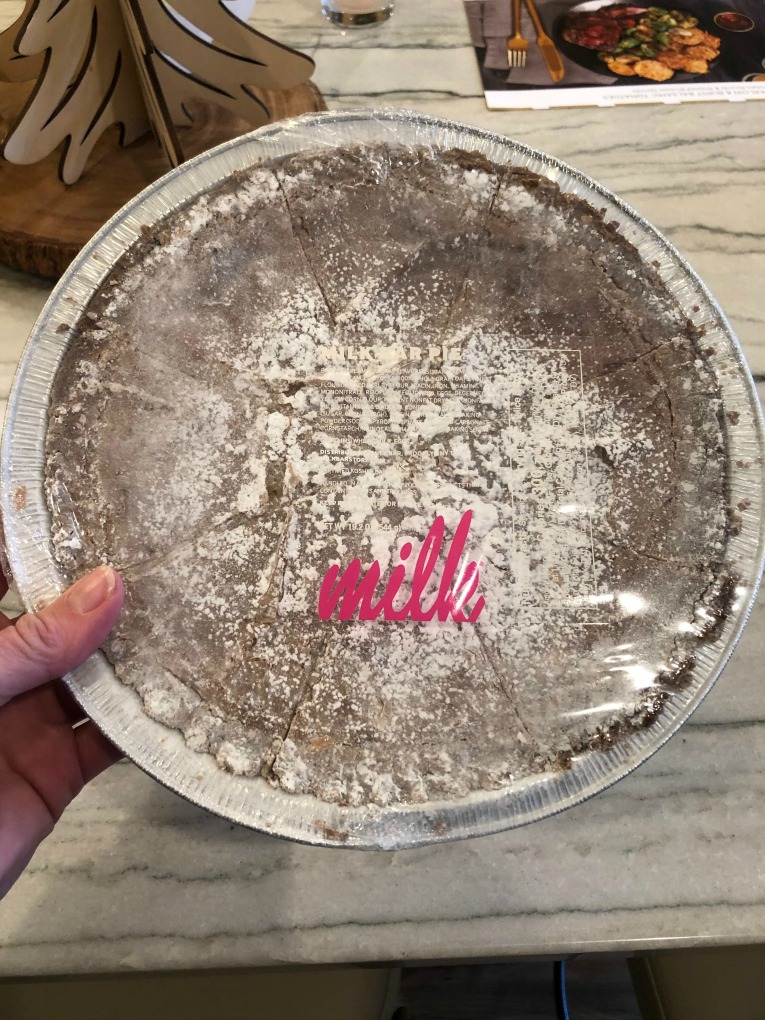 After dinner, we played a few board games and then Cresta headed home.
Dustin and I always buy each other pajamas that we open on Christmas Eve. He gave me the Oiselle quilted yeti– it's SOOO comfortable. I don't ever want to take it off!
Wednesday: Dustin and I ran 7 miles together when we woke up. There were way more people out walking or running than we expected on Christmas morning. Lovely run, 7 miles at 8:50 min/mile.
After the run, we enjoyed some homemade caramel rolls and then opened presents. A low-key yet enjoyable Christmas day.
Thursday: Rest! I was pretty exhausted so took an unplanned rest day.
Friday: 7 solo miles before work; solo except for a visit from my foxy friend! I love seeing him.
I also ran past this sign on Lake of the Isles!
Discover Strength after work- always happy to get in my two strength sessions per week.
Saturday: I had plans to meet up with a few friends for a long run, but we woke up to freezing rain and very icy roads. The newscasters were warning everyone to stay inside because the roads were that terrible. With that, I opted to move my long run to Sunday and just did 6 easy miles on the treadmill.
Sunday: Long run, second attempt! I had 15 miles total with some work in there- 5 miles easy, 3×2 miles at marathon pace with 1/2 mile recovery between each set, then easy to get to 15 miles, 8:50 min/mile average.
I met up with 3 friends who all did the workout with me. It was amazing, even when it started to rain/sleet on us. Still fun. 🙂
Post-long run, I enjoyed the NormaTec recovery boots that Santa brought me; they are amazing! Technically, Dustin bought them as a present for me, but they are definitely a present we both will enjoy!
Nothing like a cold pint of Nuun and NormaTec recovery boots post-long run.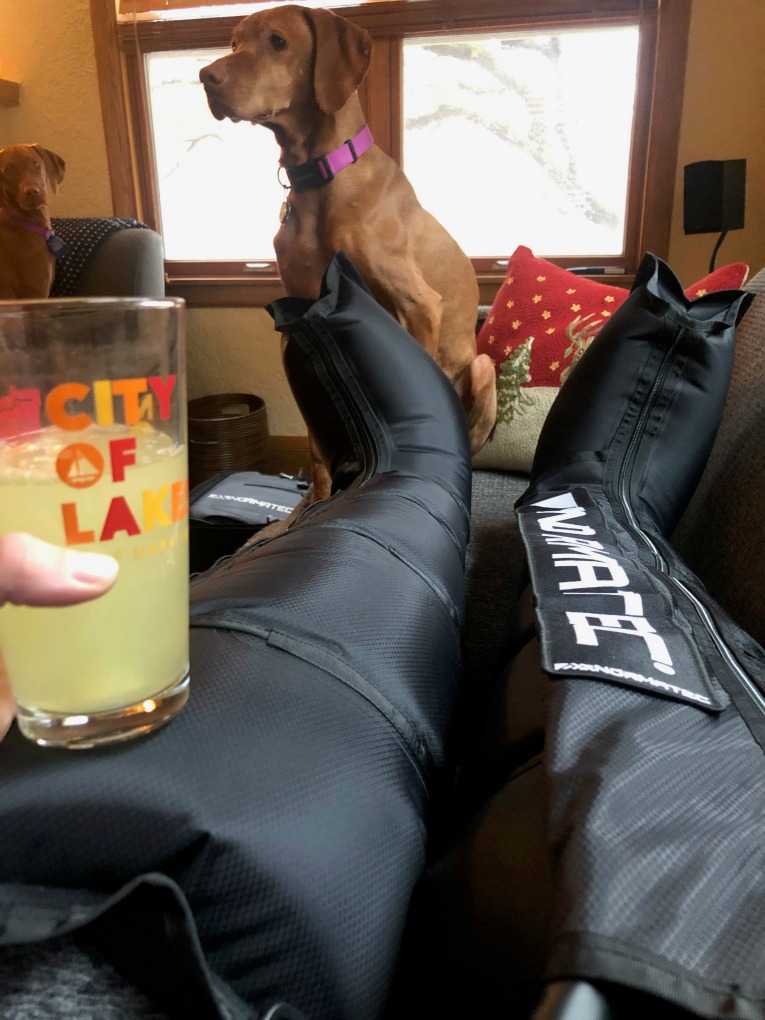 Summary: 55 miles of running, 2 strength days, 1 full rest day. A solid week for 9 weeks out from Atlanta!
Unfortunately I think all this rain is going to freeze and this week will be a lot of treadmill miles again, but hey, at least this week I was outside for all but one run. Not too bad for late December in Minneapolis; I'm grateful for that!
I'm linking up as usual with Running on the Fly and Confessions of a Mother Runner as part of their Weekly Rundown. Check it out!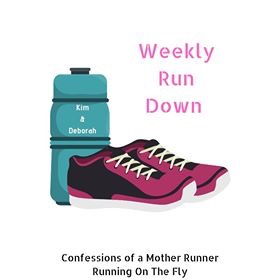 (Visited 356 time, 1 visit today)