I can't believe we are almost at the end of October, which means we are just two short weeks away from the Indianapolis Marathon!
Last week was my peak week, with 70 miles and a 22 mile long run; this was the first week of the taper. I cut back to 56 miles and a lovely rest day!

Here are the details of my first week of the taper!

Monday: Easy 8 mile run commute, 9:40 min/mile. Easy-but-not-so-easy; it was raining, windy, and very cold. Not fun! I added some hilly miles in there just to torture myself a bit more, because soaking wet and freezing wasn't enough. Discover Strength after work.
Tuesday: Easy 6 miles in the morning. Still rainy, still windy, still cold. Great morning for my Firecracker tights from Oiselle! So bright.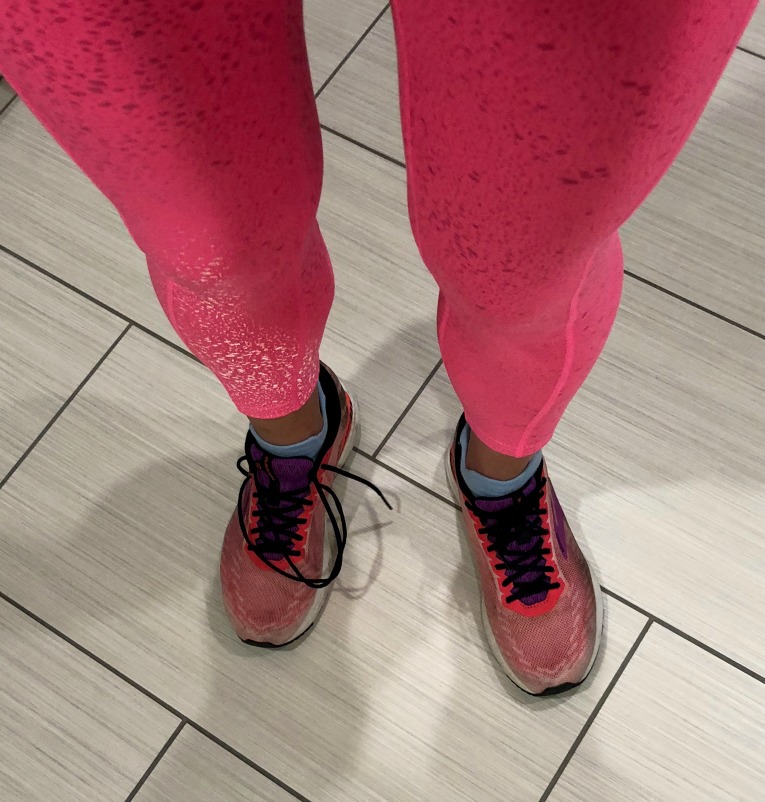 Wednesday: The Notorious Yasso 800 workout!

If you're not familiar with these, they're supposed to be marathon predictors, i.e. my goal for each 800 was 3:30-3:35 minutes, which should correspond to a 3:30-3:35 marathon.

3 miles easy, 8x800m with 200m walk/jog recovery, 2 mile coold0wn. 10 miles total at an 8:40 min/mile pace.
Thursday: 10 miles easy, run commute. Dustin was working from home, so I actually had to carry some things in my running backpack since I couldn't put everything in his car.
The backpack I use is this one from Patagonia.
After work, Dustin and I attended a charity event for the Hope Chest for Breast Cancer at the St Paul University Club. My friend Leslie invited us to attend, as her sister is closely involved with the charity and event. The theme was "Old Wines vs. New Wines" and each course was paired with an 'old' and a 'new' wine of each varietal; kind of a lot of wine and food! I was more than happy to sleep in on Friday morning rather than get up and run.
Friday: Rest from running. I slept in before work and it was glorious. Discover Strength after work.
Saturday: 16 mile long run; 8 miles easy, then 8x(1/2 mile at goal marathon pace, 1/2 easy).

Stunning fall morning, great day for a long run!
After the run, it was off to the dog park with Ruth and Matilda for them to get their "runs" in, ha!
Later that afternoon, we stopped by Headflyer Brewery to check out a Dogs of MSP event for Halloween. Ruth was a nigiri sushi roll! (Matilda stayed back at home as she needed some R&R 🙂 )
That evening, a run club friend hosted a Halloween party. Our costumes are pretty obvious, right?
We had a few other members of 100 Acre Woods at the party!
I loved my friend Sarah's costume- she was the Nike Next %'s! Amazing. Perfect for a runner's Halloween party.
Sunday: 5.5 miles with Dustin and Matilda (our older vizsla.) It was a great day for a run!
Summary: 56 miles of running, two strength sessions at Discover Strength.
Hydration, sleep, and a continued decrease in mileage is the plan for the upcoming week. I still plan to do some strength training this week, but only upper body. Then the week before the marathon, I'll cut it out completely.
Has anyone run the Monumental Indianapolis marathon and have any tips/advice? Happy to hear them!
I'm linking up with Running on the Fly and Confessions of a Mother Runner as part of their Weekly Rundown. Check it out!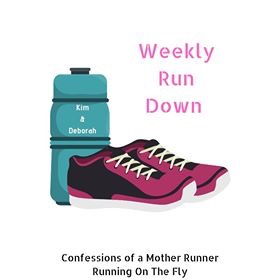 (Visited 324 time, 1 visit today)