Living in Minneapolis, I can't be surprised when we have periods of winter where the temps barely reach zero degrees as a high. But that doesn't mean I like it!
The weather led to a lot of treadmill time at the end of the week, though I was able to get outside as much as possible in the first half of the week.
Monday: 7.4 miles, 9:15 min/mile pace, outside! Discover Strength virtual 1:1 after work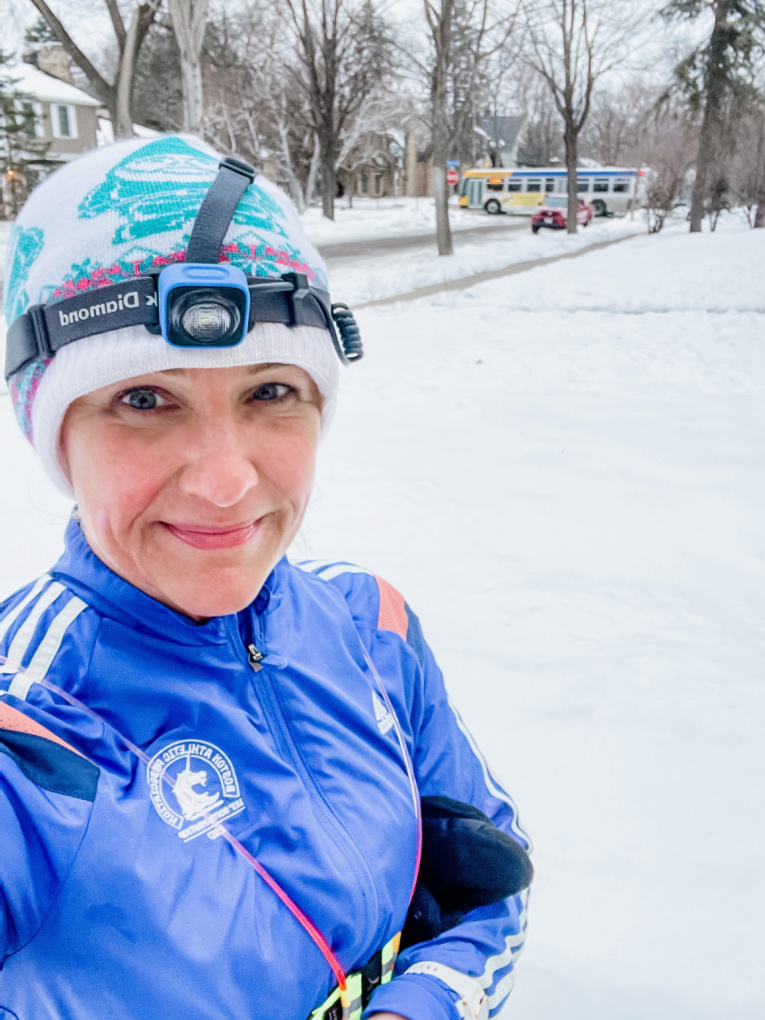 Tuesday: I snuck out for a short run over "lunch"- 5.26 miles, 8:50 min/mile.

It was a stressful work day, so I decided to head out for another run (plus I knew my outdoor miles for the week were limited!) I joined Dustin for a few miles before he headed off at his own pace. 4 miles at an 8:45 min/miles. It was nice to run in daylight TWICE in one day, and the temperatures were at least above zero.
9.26 miles on the day. I don't really do doubles when not training for a marathon; my legs were tired/sore afterwards!
Wednesday: 7 miles, 9:20 min/mile before work, outside. Discover Strength 1:1 after work.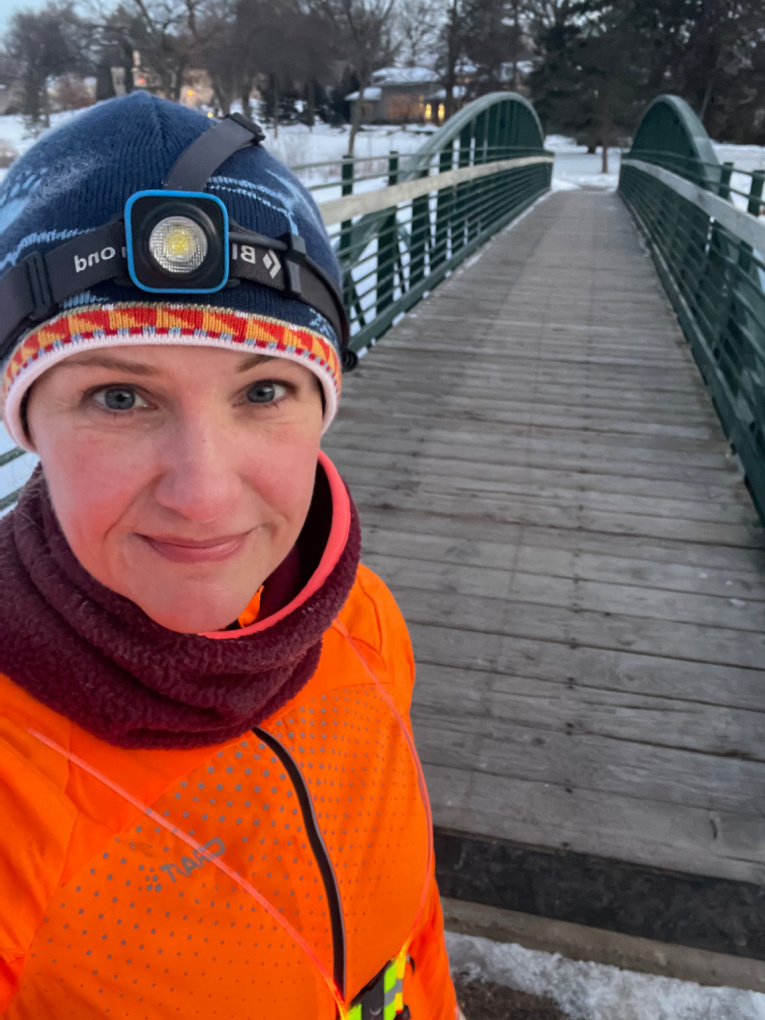 Thursday: 5 miles on the treadmill, 8:55 min/mile average
Friday: Knowing that the deep freeze had arrived, I decided to do a 'long-ish' treadmill run before work, so that Dustin could use the treadmill for his long run on Saturday.
9 miles, 9:15 min/mile average before work. Discover Strength virtual 1:1 after work.
Saturday: Dustin decided to brave the cold and ice for half of his long run; he did 6 outside and another 6 on the treadmill. I squeezed in 4 easy miles on the treadmill before he got back from the cold. So glad we have the treadmill in our house!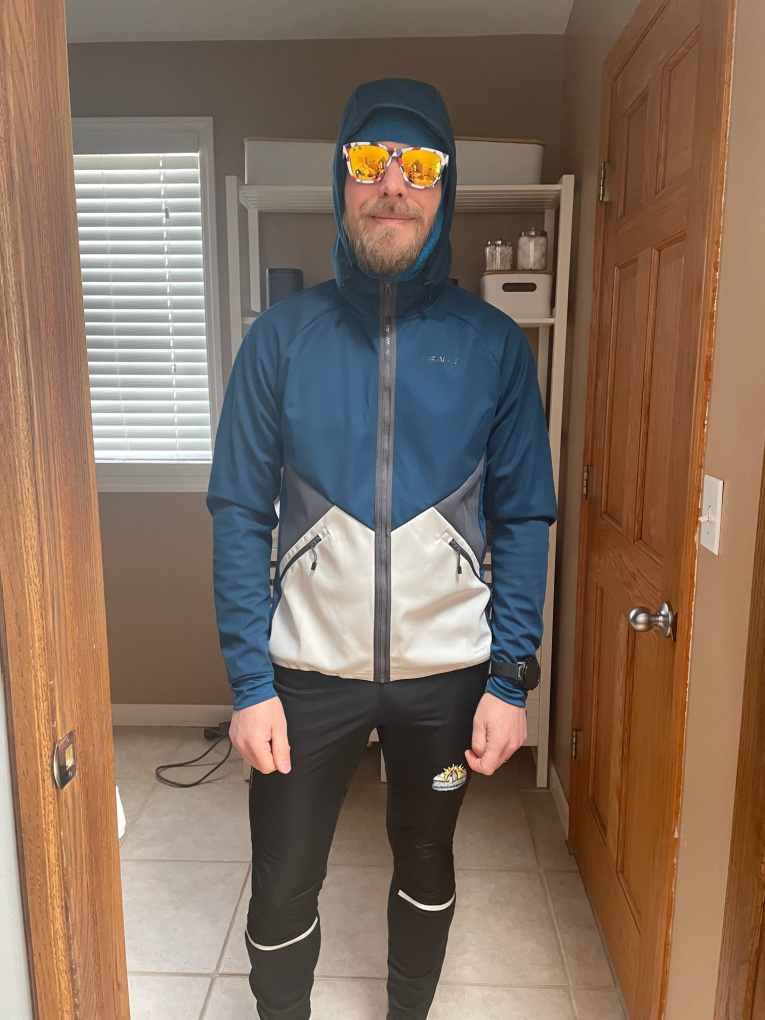 We did take a few short walks with the dogs- they do not love this deep freeze either!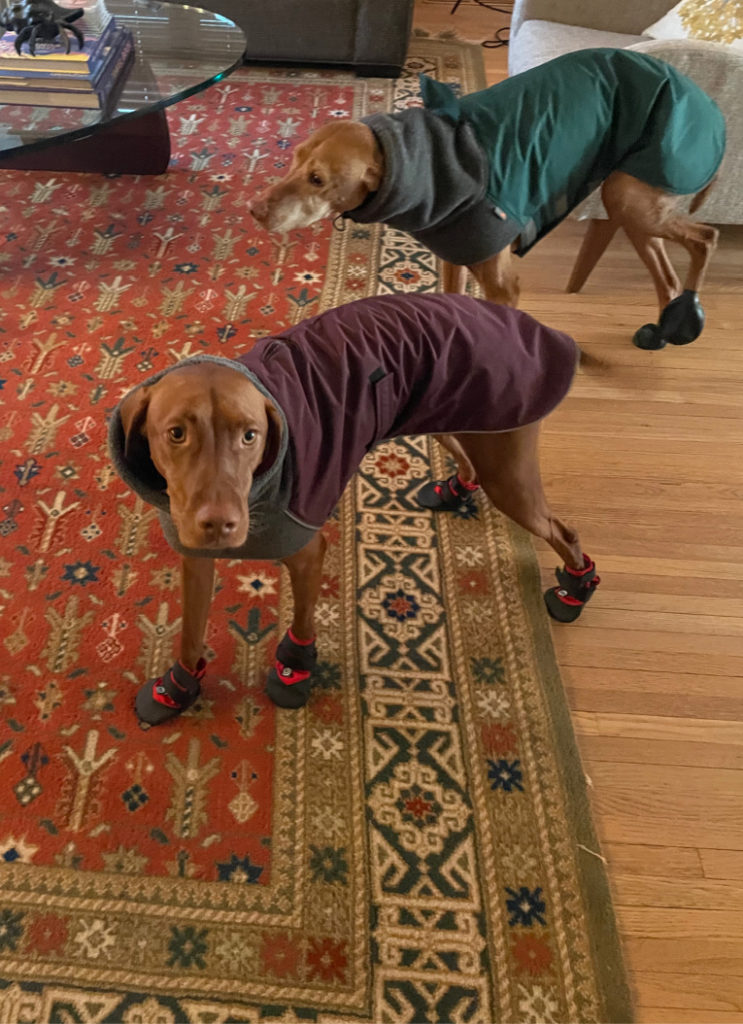 I'm not going to lie that its hard to burn off the vizsla energy during cold spells like this…so I wasn't too surprised to find out they had destroyed a pillow when they were bored! Trust me, we have TONS of dog toys and chews, but this pillow was just too tempting…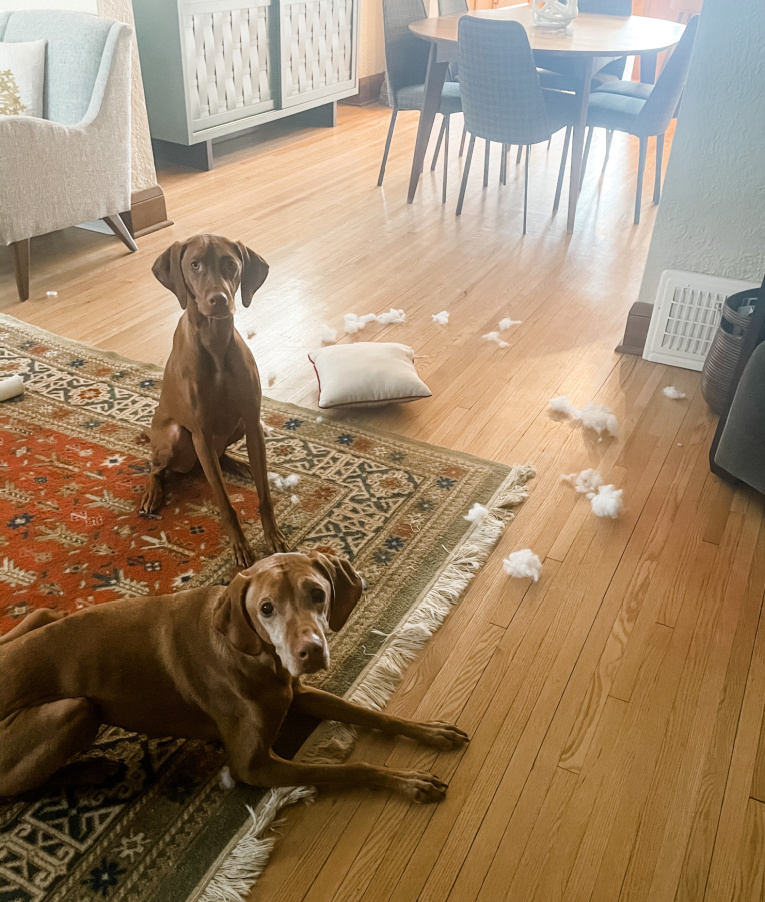 They are good girls, I swear! I still love them both.
We actually just purchased some dog stairs for Matilda. She was struggling a little bit to jump onto the bed. She loves the stairs!
Sunday: Waking up to -18 actual temperature made for an easy decision to hop on the treadmill for 6 miles.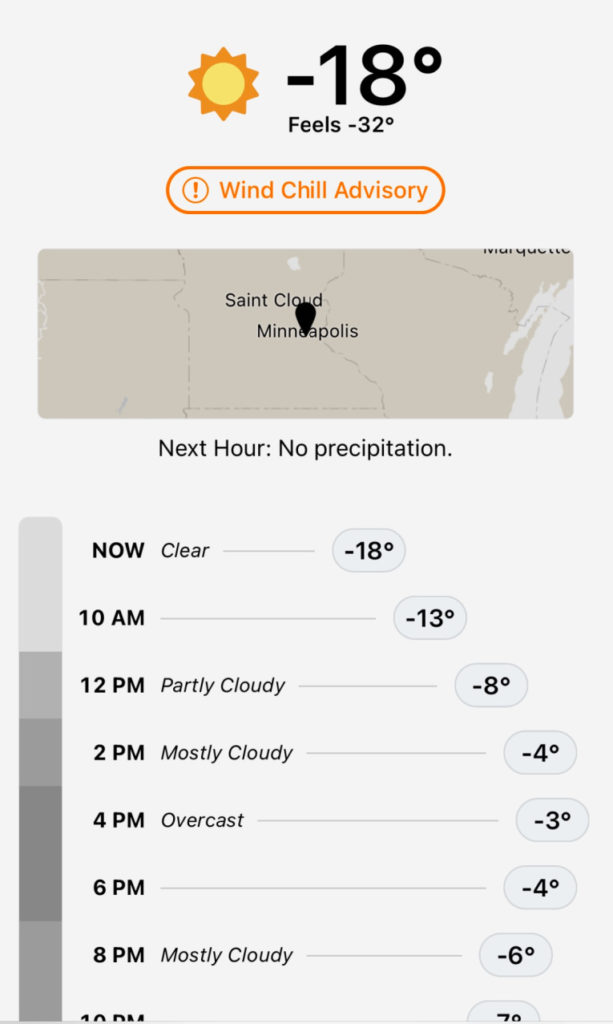 Summary: 48 miles of running, 3 strength training sessions with Discover Strength
When it gets a little bit warmer, I hope to head to Theodore Wirth park for a long run; there you can find this art installation of Zug Zug, a cavemen in ice. So neat!
In other news, I decided to order a book version of my blog.
There are a few companies out there that will turn your blog into a book. I went with PixxiBook, as the price was a bit more reasonable. I started with just one volume, which essentially covers 2018, but will order more now that I have had a chance to see the final product. It's essentially my life journal and a great way to capture all the memories in print, just in case something ever happens to this blog!
I'm linking up with Running on the Fly and Confessions of a Mother Runner Check it out!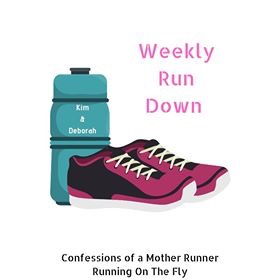 (Visited 234 time, 1 visit today)