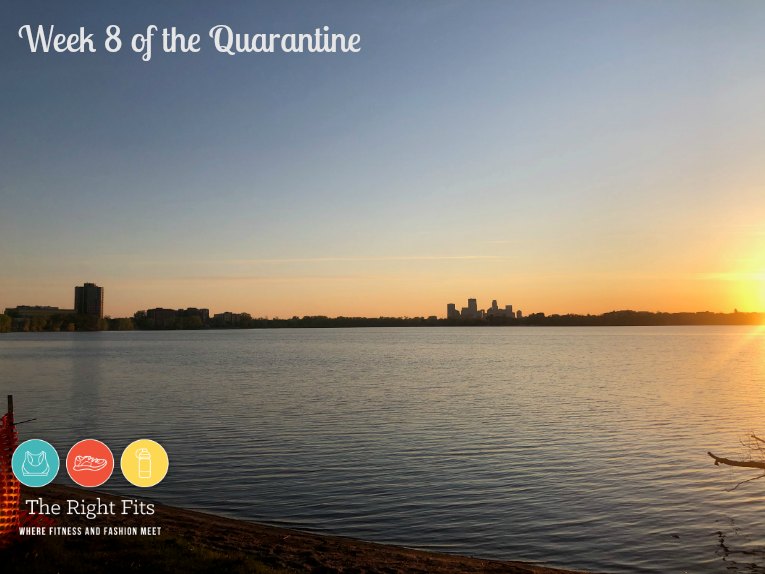 'Twas a good week. Maybe this shelter-in-place isn't so bad? Yes, I miss my friends and family and travel, but I'm surviving. Thank goodness for running! It didn't hurt that the weather was wonderful for runs; clear and mid-40's in the morning nearly every day.
Here's how my fitness wrapped up this week:
Monday: 5 miles solo, 1.4 with Ruth (our vizsla); 9:05 min/mile average.
Discover Strength 1:1 virtual strength training session after work. Trainer was Macy.
Tuesday: 7 miles with the final 1.4 miles with Ruth, 9:15 min/mile average. Gorgeous morning.
Wednesday: Speed work of the week: 20 minutes easy, 3x(3 minutes at 8:15, 1 minute recovery, 2 minutes at 7:45, 1 minute recovery, 1 minute at 7:15, 2 minutes recovery), i.e. 30 minutes of work, 20 minute cool-down with Ruth at the end. I saw a beautiful bald eagle on Lake the Isles swooping down to catch a fish; loved it. It was a very endorphin-y morning.
Discover Strength 1:1 virtual strength training session after work; trainer was Derek.
Thursday: 8 miles easy before work; no Ruth this time as she got to go back to Pampered Pooch Playground, her doggy daycare! Apparently, she was a little wild there. I guess 8 weeks of isolating with us did not prepare her for 'the real world' again! But I'm glad she's able to socialize/play with other dogs again. The drop-off is contactless and you're strongly encouraged to wear a mask. I felt fine taking her there, especially since it's a small local business trying to stay in business during all this. I know there are articles out there that dogs can get Covid-19, but the cases seem quite rare, so I don't view it as a risk.
That evening, I had a zoom cocktail hour with my running friends. Always great to connect however we can.
Friday: After a few drinks Thursday night, I slept in a bit and took Ruth for 4 miles in the morning- her longest run yet!
She still had the zoomies post-run, so I don't feel like 4 miles was too much, but I'll be careful not to increase her weekly mileage too quickly.
Like many others on social media, I dedicated 2.23 miles of that run to Ahmaud Arbery. It was beautiful to see the running community come together and spread the word of this tragic story; I do hope justice is served.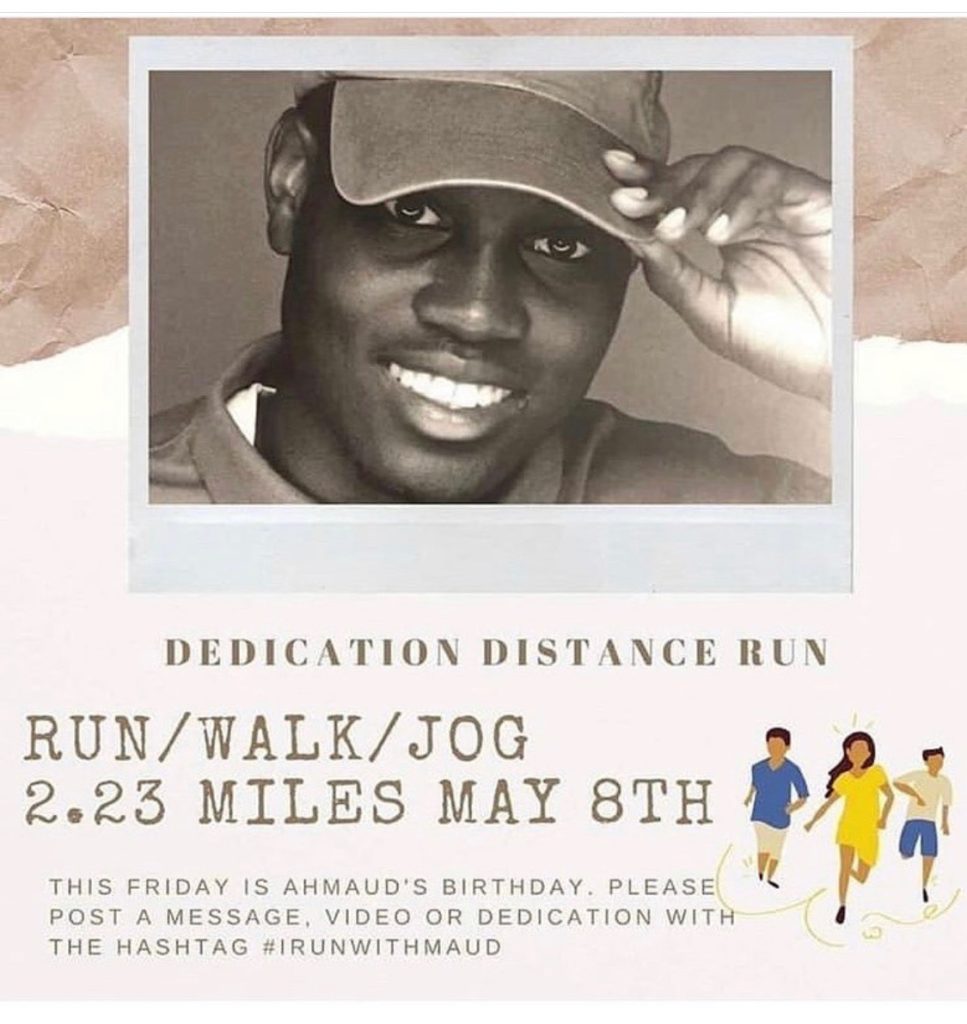 I did a 30-minute virtual 1:1 strength training session with Discover Strength over lunch. Trainer was Kayla.
Saturday: Solo long run with a workout! My coach gave me the same workout as a few weeks ago: 40 minutes easy, 20 minutes at 8:15, 5 minutes easy, 15 minutes at 8:00, 5 minutes easy, 10 minutes at 7:45, 5 minutes easy, 5 minutes at 7:30, 15 minutes to cool-down for 13 miles total. I ended with 13.5 miles at an 8:58 min/mile average. I ran into Christie around Cedar Lake, so we stuck together for a few miles (at a distance.) It was nice to run with her, albeit still apart. It turned out to be a nice morning for a run; mid-40's, no wind. The rest of the day was a rainy one, but at least it held out for the long run!
Will our whole summer be runs with Christie 6 feet away?
Saturday night, we ordered takeout from Colita, started our first puzzle of quarantine, and listened to a "virtual historical pub tour of Chicago" via Mysterious Chicago. My sister and her husband watched it too, so we texted back and forth during it; it was almost like being together for a historical walking tour!
Sunday: 5.5 miles with Dustin at an 8:35 min/mile average, then a bonus 1.25 miles with Ruth AND Matilda. A weird storm blew in during that 1.25 mile bonus run and we got sleet/hailed on! It was not so much fun…But, only one bad weather run all week isn't too bad!
Summary: 53 miles of running, 3 virtual strength training sessions. Overall, it felt like a good week; solid workouts, great feeling easy runs. I wish every week felt this good!
I really hope all of you are staying healthy and safe during this stressful time. It's great to have the ability to stay connected virtually and support each other; this link-up hosted by Running on the Fly and Confessions of a Mother Runner 's is a great way to do so! Check it out below: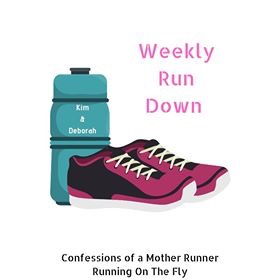 (Visited 292 time, 1 visit today)