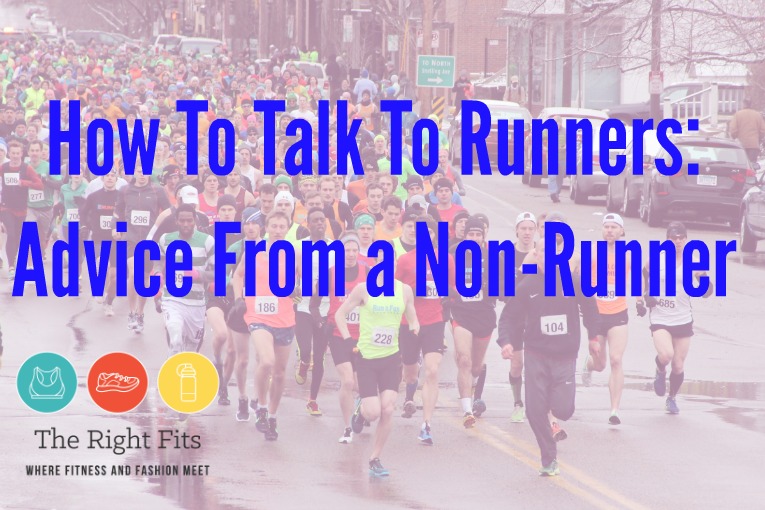 This is an old post that I'm re-sharing again for your enjoyment!
It's a guest post from a friend of mine who would like to remain anonymous. The opinions expressed in this post do not reflect the opinions of the Right Fits…enjoy!)
Let's be out with it; talking with runners can be difficult.
At one point, everyone's had it happen to them. You have a friend that's a runner. Then you have another friend that's a runner. You naively think to yourself "I bet those two would really get along – we should all three hang out!"
You arrive at dinner . You see the way their faces light up when they discover they have both run a marathon – it makes you think that they just discovered the twin sibling they have been scouring the earth for since birth.
At that point, you can cancel any other topics that you had planned for the evening.
If you could not guess – I am not a runner. I exercise. I don't do it because it's fun – I do it out of health and vanity. It's a necessary evil. Like doing your taxes or spending the afternoon helping your aunt move her china hutch all across her living room until she feels like the room has 'the right energy'; both of which I would opt to do prior to paying a third party to 'allow' me to jog 26.2 miles.
But, you're there. Your friends are excited and you just ordered your appetizer so let's just assume you're locked in for the evening. Here's a list of useful hints to help you navigate through the rest of dinner without receiving an audible sigh followed by a look between these two new besties that says "He just doesn't get it".
They hate when you call it jogging.
Personally, I disagree with this assumption – according to the dictionary, the difference between running and jogging is speed; I say anyone who can't break 3:30 in the marathon doesn't get to call it running. This is not a popular opinion.
They are going to talk about some gross @#$@.
Runners speak to each other with the level of intimacy typically reserved for lifelong couples, doctor/patients, or inner monologues. DO NOT ACT SURPRISED. They will react as if you just slapped their infant.
Respect their 'schedule'.
No, it does not make sense to wake up at 4:32 am each day, run to an obligatory destination and then back again. But they need something to post to Facebook. Admire their dedication – praise their will power. Remind yourself that if you had motivation you would be doing the exact same thing.
Do not try to talk about that time you ran.
They don't care about your 5k. They scoff at your Tough Mudder. The two all-American rings in your junk drawer? They're in the right place. Unless you have the Strava data to back it up, they will not be impressed. Instead, ask about something you know they did, and then ask them to compare it to a lesser task that you've done. Try to do this in between the appetizers and the main course as it's hard for them to eat while they are using one hand to pat themselves on the back.
Ask them what they are training for.
They are always training for something. Otherwise they would just be joggers.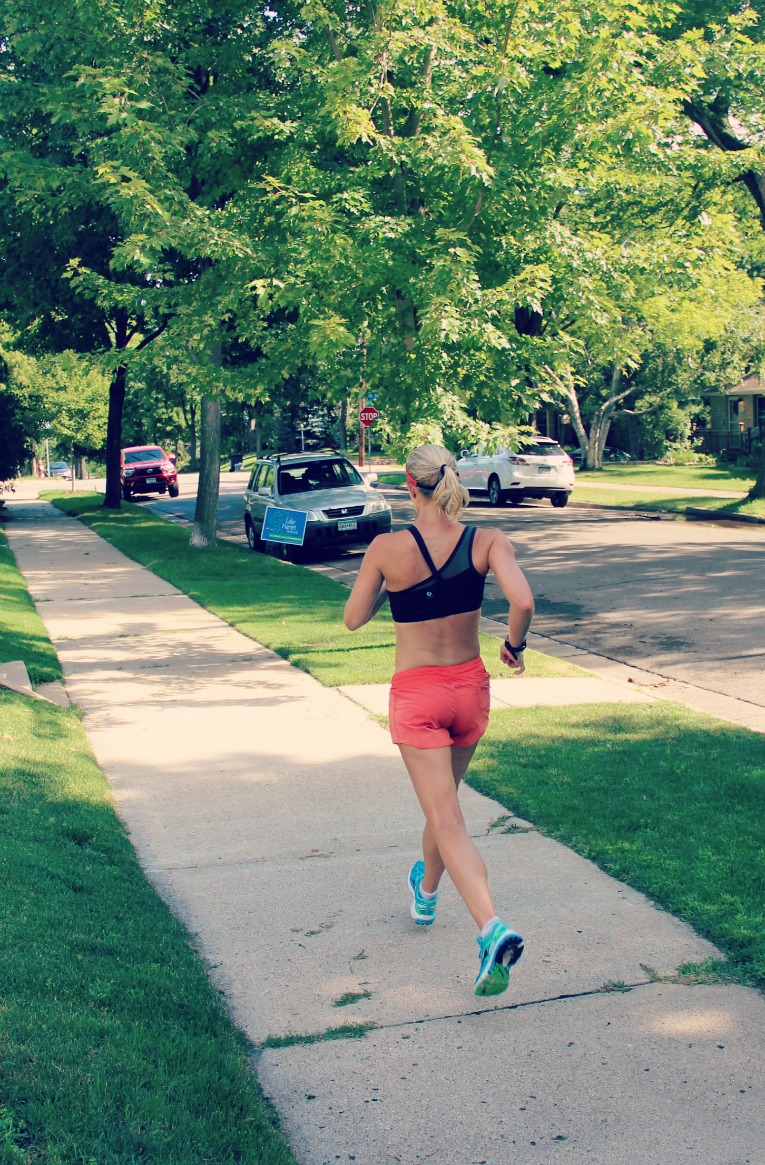 Ask them where they like to run
…but don't try to be too specific; that's just creepy. It's hard to outrun a stalker when you've already ran eleventeen miles.
Do not ask them about the adverse effects of running on their body.
Is running good for you? Probably. Is running 26 miles in a day good for you? Probably not. Unless a bear is chasing you. If there is a bear, they should definitely be running for as long as needed. However, the thing to remember is, out of all the hobbies that exist, running is probably at least in the top 5% of the healthy ones. Just below knitting while eating vegetables and doing yoga.
Reminder: chafing IS attractive.
Try to work in some buzz words to give yourself some street cred:
Junk Miles: Miles that are ran specifically for the purpose of hitting a mileage goal. There are specific rules that dictate which miles are and are not junk miles. Resist the urge to refer to all miles traversed without the assistance of some sort of wheel as a junk mile.
Long-goner: When a runner knows a long run is going to be very tough to complete the moment they begin. Or in your case, all runs.
PR/Personal Record: If a race they run is NOT a PR, they will have a meticulously crafted 1800 word explanation why. "The northern lights were in my eyes the entire time", or "That turkey sandwich I had in April '06 really wasn't sitting well with me"
Runners High: When the oxygen level in the blood drops low enough during a run that deceased relatives begin to speak to them and encourage them to run more.
"Doubles": When their evening plans fall through and they tell everyone that their coach is making them run again instead of admitting it.
Pacer: Someone who runs 26.2 miles just to encourage the runner or to 'pace' them, presumably because they owe the runner vast amounts of money or sometimes via a blackmail situation.
Race Swag: A 'reward' given to all runners for paying the entry fee, for when shin splints and only having 6 toenails is not rewarding enough.
Follow these easy guidelines and you should make it all the way to dessert without being the recipient of a scowl. By the post-dinner drink, they'll have gotten it out of their system, and then the group can go back to having nothing to talk about, the way it's supposed to be.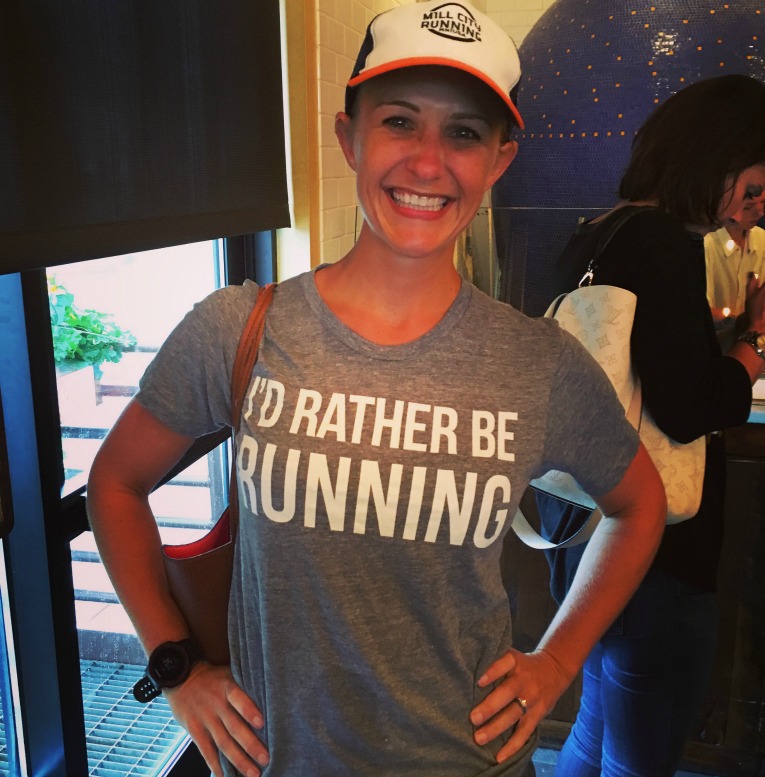 (Visited 209 time, 1 visit today)