The theme of this blog has been Antarctica for so long…so, what's next?
Well..what's next will probably be a few more posts about our trip to Antarctica! I can't help it, it was the trip of a lifetime and I'm not yet done oversharing.
If you're catching up, you can read about the actual Antarctica marathon HERE, then the non-Antarctica parts of the trip HERE, and then the first of a few posts of pictures from Antarctica HERE. If you love penguins and pictures of wildlife, definitely check out the third post, I'm pretty excited about our pictures!
With regards to running, what's next for me is pacing my sister Erin at the Brookings, South Dakota marathon on May 11. This marathon is 5 weeks away; her goal is a 4:20, or a 9:45 min/mile pace. I have paced her twice before, once at the Twin Cities Marathon in 2016 (read all about that HERE) and once at Grandma's Marathon in 2017 (it was a hot one, but we still had a blast, catch up HERE!)
The marathons I have run with her have been some of my favorite marathon experiences. Helping someone else achieve their goals is such a great feeling (part of the reason why I coach other runners!) I have so many warm memories from both of those marathons, so when Erin suggested Brookings, I figured why not? We haven't run a marathon in South Dakota yet on our 50-state marathon goal, and Brookings is only about a 4 hour drive from Minneapolis.
So for the next few weeks, I'll be building up mileage a bit and getting ready to check South Dakota off of this map!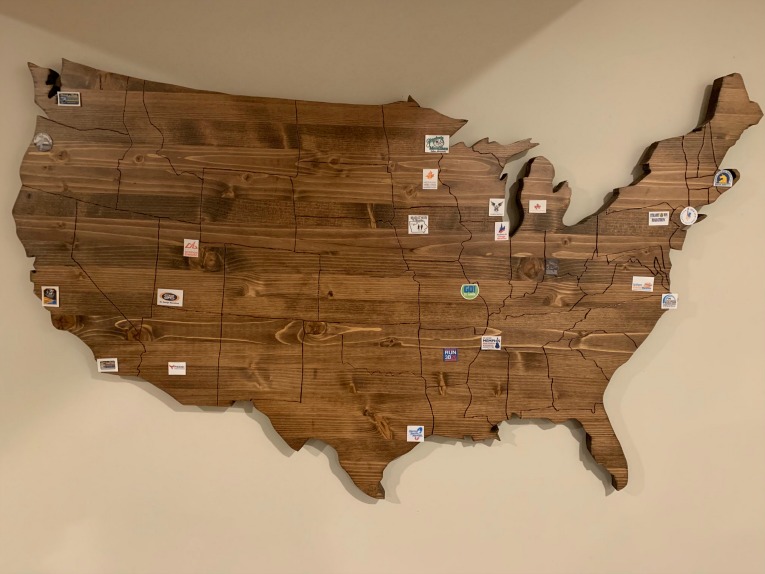 Here's how training went this week!

Monday: 7.2 miles before work with Christie and Klara. Temperatures this week in the early morning were usually around 30-40 degrees (with highs later in the day around 50.) Great running weather! I took a Discover Strength group class after work; this class is short but efficient and I've found it to be a great way to still lift weights in between the running. It's located right downtown in the skyway, so I can get there quickly from work and fit it in better than other workouts. It's been working out well, though I do miss solidcore and ALTR and hope to fit those in again soon too!
Tuesday: I ran AFTER work with Matilda; 7 miles at an 8:45 min/mile pace. I did a small progressive within the run. It was 50 degrees after work and I ran in the sunshine! It was fantastic. Dustin was traveling all week for work, so I had to leave my office at a reasonable time to get home to let her out, so I was actually able to run after work. A nice change!
Wednesday:  Easy 5.2 mile run in the morning; felt a little tired from the short turnover from the night before, but loosened up as I went. I wore my bright pink Oiselle firecracker tights, love them!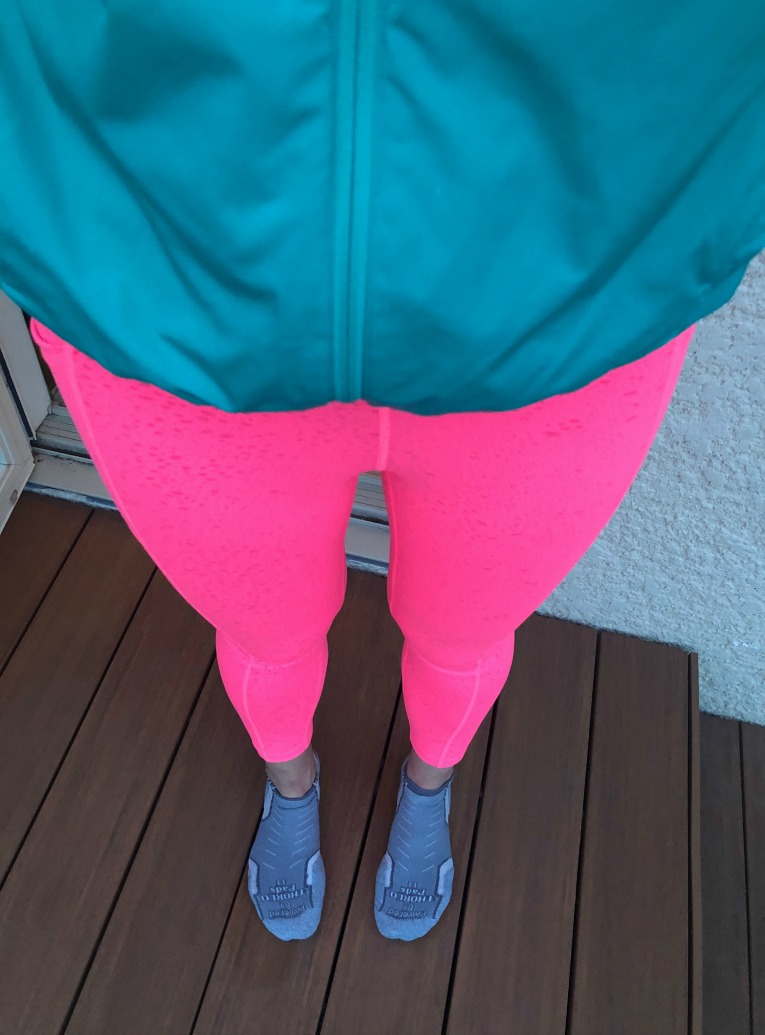 Thursday: Another 5 miler before work, this time with Vicki and Matilda (my dog.)
Friday: Discover Strength (45 minute weight-lifting class) before work, easy 3 miles with Matilda after work. It was technically my rest day, but it was 50 degrees and Tilda needed exercise, so I decided to just do a short one with her.
Saturday: 14 mile long run in the rain! For most of the run, it was only drizzling, but then it poured pretty hard towards the end. I was drenched!
Our running club did a route through downtown to check out the Final Four stuff that was going on (Minneapolis is hosting the tournament), like a ferris wheel on Nicollet Avenue! I'm not really into college basketball, but it was fun to see all the events going on and the excitement in the air!
Sunday: A 4-mile run with Dustin and Matilda. It was a perfect 50 degree morning. Great run.
Later in the day, I had a friend of a friend come over to do some organization of our bookshelves/books in general. I have been doing a lot of organizing and purging, but was a little overwhelmed and happy to hand something over to an expert who does this for a living. She did such a great job, I'll try to post some before-and-after pictures, but her website is here if you're in the Twin Cities and looking for a professional organizer!
Summary: About 47 miles of running, 2 strength classes
The warmer weather and clear paths are such a welcome change; I'm so happy to be running outside again consistently with no worries, and meeting up with running friends again as much as possible. So glad winter is over!
I'm linking up with Running on the Fly and Confessions of a Mother Runner as part of their Weekly Rundown. Check it out!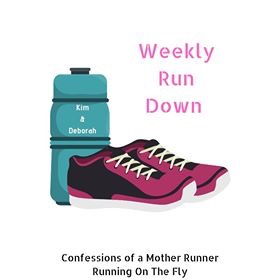 (Visited 427 time, 1 visit today)