My friend Lindsey wrote the following post with all you need to know about where to run in La Crosse, Wisconsin! After reading this post, I think I'm going to plan a little road trip to this beautiful city…maybe for the Maple Leaf Half Marathon for Oktoberfest!
Read on and enjoy!
I grew up in La Crosse and spent many afternoons running along Losey Boulevard and in Hixon Forest as a teenager, but I only get to run in La Crosse nowadays when I visit my family there. Luckily, La Crosse has SO MANY options for running! It has great running and biking paths, the beautiful Mississippi to run along, parks including trails within the La Crosse River Marsh, and a lot of awesome trails in Hixon Forest Park courtesy of the river valley and the bluffs that surround it. There are also a few main streets that allow for longer stretches of running without stopping at too many stoplights, and to top it all off, it's a friendly place where people generally say "Hi" as you pass on the street.
Main Roads – North/South
Losey Boulevard: the main road through the east side of La Crosse, which turns into Hwy 16
West Avenue/Hwy 35: another main road through central La Crosse, which runs into Copeland Park
Front Street/Harborview Plaza: near Riverside Park; leads into Riverside Park
3rd and 4th Streets (meets up with Hwy 53): The heart of downtown La Crosse
Losey Boulevard:
Copeland Park: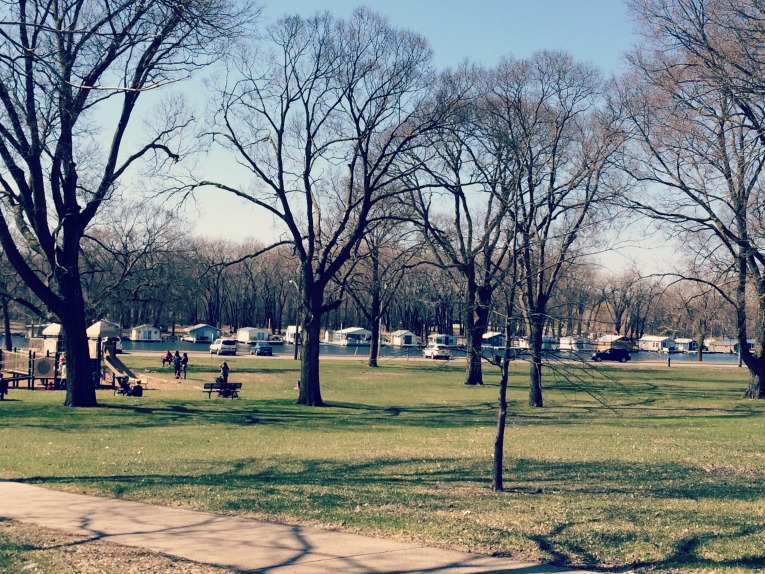 Main Roads – East/West
La Crosse Street: a main street running east and west that takes you past Myrick Park and the La Crosse River Marsh and around the campus of the University of Wisconsin-La Crosse
State Street, Main Street, King Street, Cass Street: a few other main streets running east and west from Losey Blvd down to the riverfront. State Street ends at Riverside Park. On Cass Street, you can find many historic homes on Cass Street to distract you during your run!
Clinton Street (in North La Crosse): Leads to French Island and views of the Black River
La Crosse Street:
Riverside Park:
Historic homes on Cass Street:
View of the La Crosse River Marsh
Trail in La Crosse River Marsh:
La Crosse River Marsh: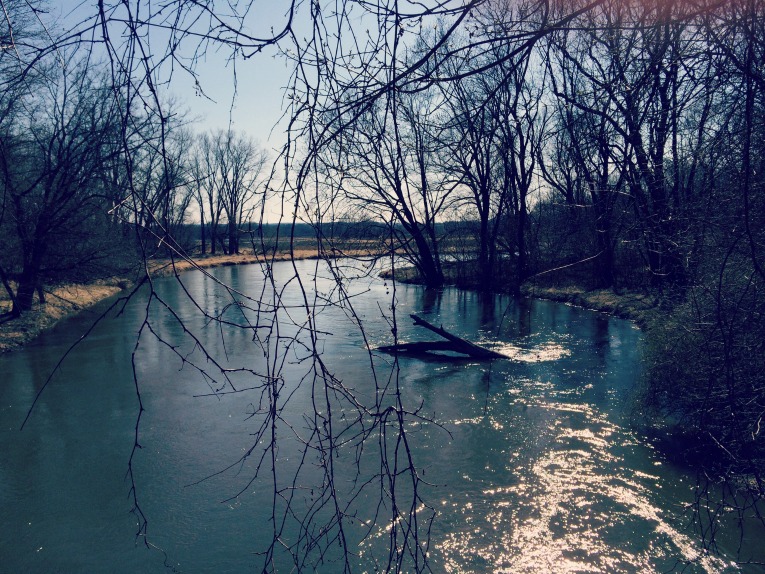 Bridge in La Crosse river marsh:
I had 14 miles the last time I was in La Crosse and did the following route:

This particular route starts from Losey Boulevard, down Cass Street past Weigent Park and the beautiful historic homes there to Riverside Park along the Mississippi River.
I then went up Highway 53 past the Oktoberfest grounds, across the Black River to French Island, and then returned back via Highway 35 to La Crosse Street near the University of Wisconsin-La Crosse campus, where I took a detour to get more miles by going north again through the La Crosse River Marsh.
Oktoberfest Southside Grounds:
I finished up back on Losey Boulevard. This hits a lot of major sights in La Crosse and can be split up into smaller routes if your run isn't quite this long. You can always find a Kwik Trip (I passed 5 on this route) or a water fountain (in most parks) nearby for water or restroom breaks which definitely makes picking a route easier. La Crosse is a very runner friendly city and it's easy to run almost anywhere!
Myrick Park water stop, one of many water fountains!
Kwik Trips everywhere, and they are runner friendly!
Other Notable Running Areas:
This is a great place to get some trails in for a change from the pavement and for hill repeat workouts! If you visit Hixon Forest you'll probably want to drive there since there is parking near the trail entrance off of Milson Court. More info HERE
This is a good option for really long runs, and is a straight shot for speed work. This trail is 21.5 miles long and also extends to the Great River State Trail and the Elroy-Sparta State Trail for up to 75 miles of running and biking trail. If starting in Onalaska, the run is only about 8-9 miles to Neshonoc Lake. The trailhead is in Onalaska off of Hwy 16 and Cty Rd B.
Racing in La Crosse:
I have been known to return home for Oktoberfest and when I'm there I always try to sign up for a Maple Leaf race. Oktoberfest weekend is a huge event in La Crosse and what's better than doing your long run before drinking all day?! The race options include a kids 1 mile run, 5K walk/run, 5 mile run, or half marathon and they begin prior to the Oktoberfest parade. Be ready to receive cheers from the majority of the city who come out to enjoy this event!
I haven't done this one (just hasn't worked out with my schedule) but I HAVE run up Grandad Bluff and it is no joke. Don't worry though, this race is all downhill. Great views and a fast course! If you're feeling really tough, sign up to run up the bluff the night before, or do both for the Bluff Challenge This race is held along with the Health & Fitness Expo and other fun events.
Grandad Bluff:
Other races in the La Crosse area can be found here
Thank you so much Lindsey for sharing your "local" insight! La Crosse, Wisconsin seems like an awesome place for a run!
(Visited 4,281 time, 1 visit today)