It's Tilda Tuesday! Today I'll be sharing a few pictures from our weekend trip to a dog-friendly apple orchard, the Fischers Croix Farm in Hastings, MN. It's not fall without apple picking right?
It was on my Minneapolis Fall Bucket list, so I was happy to have an opportunity to check it off!  Sidewalk Dog's blog had a post about all the dog-friendly apple orchards in the Twin Cities area, but my friend Vicki actually recommended that we check out Fischers Croix Farm in Hastings (which wasn't on the Sidewalk Dog post.)  Hastings wasn't too bad of a drive and Sunday was a gorgeous day to be outside.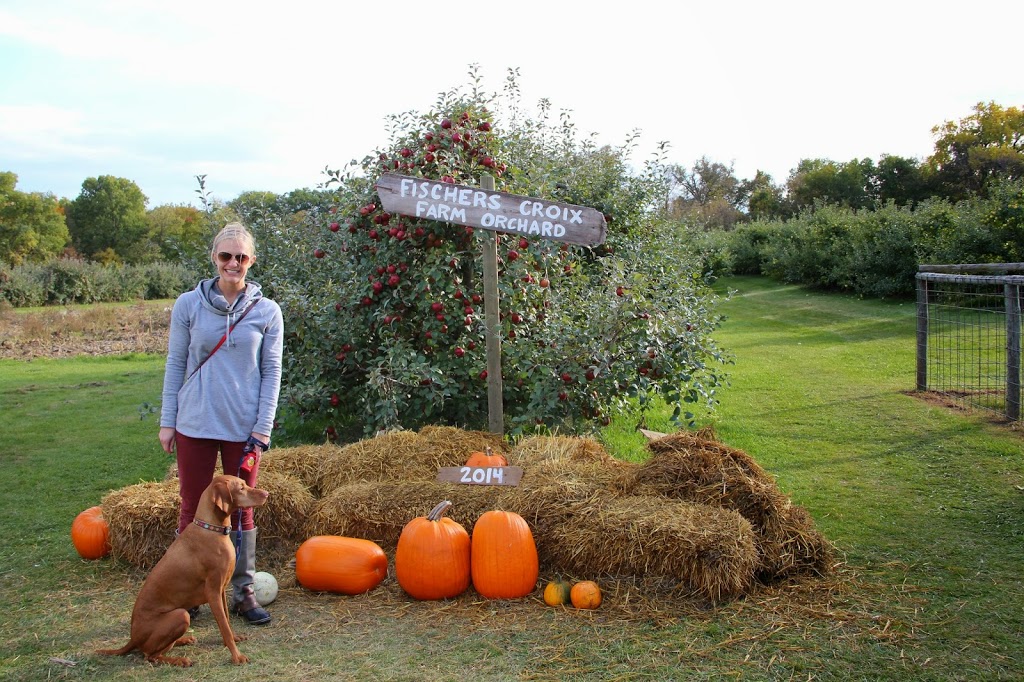 The orchard was a little smaller than some of the others we have checked out, but they had plenty of apples available for "U-pick," whereas not all of the other local apple orchards still have apples available for picking. No honey crisp apples were available, so we went with the Honey Gold apples.
There were goats, chickens, and bunnies at the orchard. Tilda was curious about the goats, really wanted to chase the bunnies, and was scared of the chickens.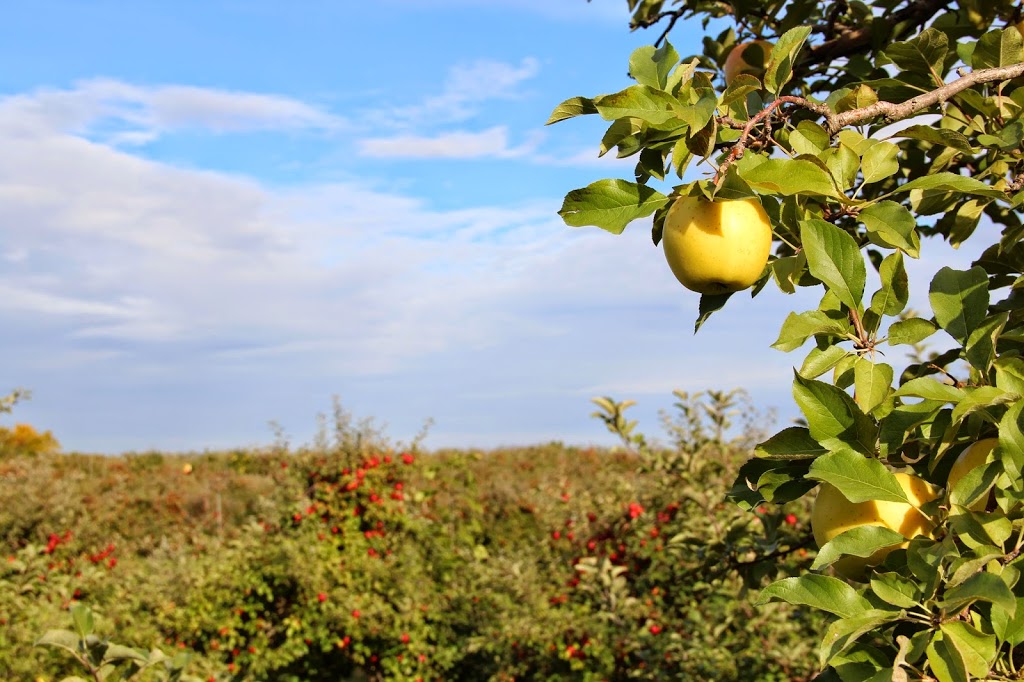 You're probably dying to know how tall I am, right? No? Let me show you. I'm THIS big.
I love this picture because it looks like Tilda is giving me the cold shoulder. She did not want to be seen with me….like a crabby teenager!
I am not sure if other dogs eat apples, but Matilda wasn't interested, which was good. It would have been challenging to keep her away from all the apples on the ground. I would say that Tilda's first apple orchard experience was a positive one. It might have been a little too much excitement for her at a busier orchard, but the Fischers Croix Farm was pretty laid back. I'll call it a success.
Dogs aren't welcome at all local orchards though, so be sure to check ahead of time, and of course, leashes are required.
Have you brought your dog to an apple orchard? How did it go?
(Visited 692 time, 1 visit today)