Great news! I ordered 25 more Calhoun Beach Running Club
BIC bands
for my running club. Sandy at
BIC bands
kept the custom material on hand so that I could order more as I needed them. Since she already had the material, I placed my order just over a week ago and they arrived on Friday. So fast- amazing service!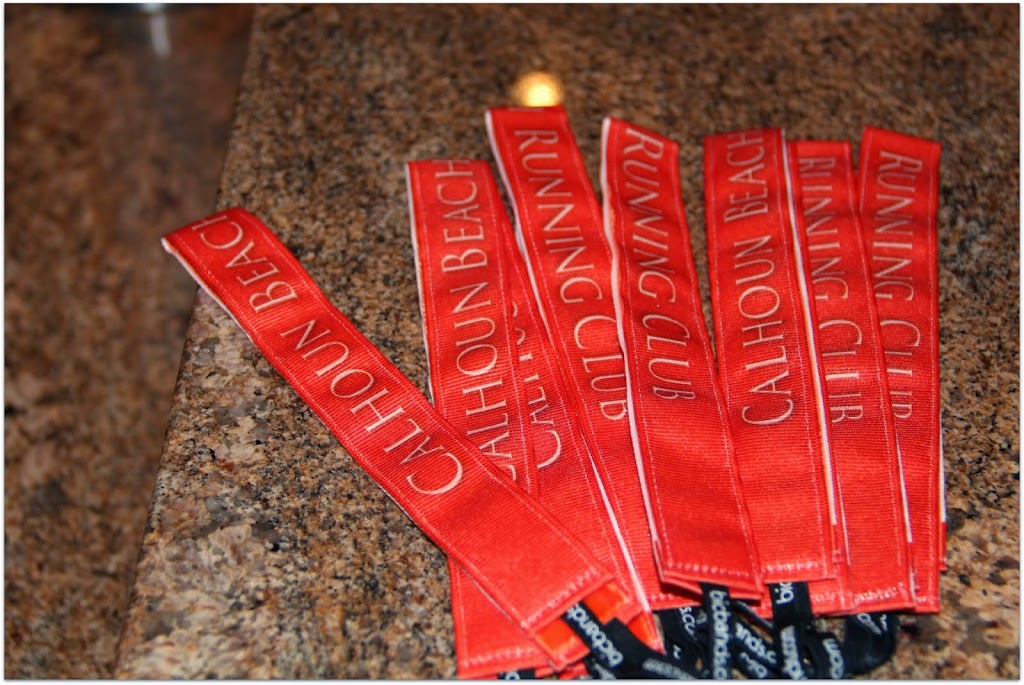 Send me a message if you want to buy one, runners!
BIC Bands is a great company- here is a little bit of background information from owner/founder Sandy from their website:
"These amazing headbands started all as a fundraiser for my run with Team In Training. I was looking for a way to raise the necessary funds to run my first half marathon. I had started to make some handy dandy headband that didn't slip because I was cheap and crafty~ friends said they'd buy them, so I decided to try my hand at making and selling them. My small little venture began and I started sewing. I donated the profits to The Leukemia and Lymphoma Society….
Because B.I.C. Bands were been such a hit after my race, I decided to keep making and selling the bands, and keep giving back to those in need!
From the beginning days of making B.I.C. Bands for my run with Team In Training, giving back has been at the heart of the business. Each month we donate from the sale of every band to a different charity. Check out the facebook page to see who we're helping this month!
These bands don't slip- SERIOUSLY!!! The magic lining of these little guys stick to your hair. And as an added bonus~ they're soft and stretchy, working hard to not give you a headache
YES! B.I.C. Bands are washable. It's recommended that you hand wash it. Or, you can wear it straight into the shower after your workout! Rinse it out and hang it up to dry!
I have BIC Bands in my own collection in all different sizes- thick, thin, skinny, and minnie; I'm wearing a minnie in the below picture.
The "minnies" are my new favorite BIC bands. I only have a couple, but I am reaching for the minnies more frequently than the others when heading out for a run (and if you read my
Race Gear post,
you know that I can't run without a BIC Band!) I'm grabbing the minnies for no particular reason- they all
work
the same, but I am especially liking the look of the minnies lately!
And I hope you are liking them too, as Sandy from BIC Bands was nice enough to give me two extra minnies to give away to one of you!
One is a sparkly minnie in light blue and the other is a striped pink/black/green one.
So how do you win? Comment here on the blog and tell me two things:
1) Tell me about another blog that you read (it doesn't have to be fitness related, but I'd love hear about those of course!)
2) Tell me where will you wear your new minnie BIC Bands if you win- a run? a barre class? a walk with the pup?
The winner will be chosen by random drawing a week from today. Post away!
(Visited 261 time, 1 visit today)