I'm going to try to be a little consistent here with the blog. Every Sunday, you can expect a weekly recap. On Tuesdays, you can stop by for "Tilda Tuesday" where I'll post a picture or two of my vizsla Matilda- I need to keep all my new dog-loving readers interested, and I'm always happy to share pictures of Matilda!
On Fridays, you can expect "Fitness on Fridays" where I'll share some tips for running and whatnot. Any other posts- race reviews, etc. will still be sporadic, but I'm hoping a little consistency will help you know when to stop by for what you're looking for!
With that said, let's delve right into the Weekly Recap.
What's happening fitness this week?
Monday: 7.5 miles in the morning
Tuesday: 8 miles with 5 hill repeats at the CBRC This was a really bad run for me. For some reason, I was nauseated going into the run, and I really suffered through this one. I still am not sure what I ate that day (or didn't eat?) that made it such a bad run, but it was brutal.
Wednesday: 1 hour kettlebell/strength class at Balance Fitness
Thursday: 7.75 miles in the morning
Friday: 1 hour barre class at The Barre
Saturday: Urban Wildland Half Marathon <– Recap to follow!  Unfortunately, my sister didn't get her goal this time, but we stuck together and had a lot of fun.
Sunday: Complete rest (well, we spent about an hour walking around the dog park and a few hours walking around the Uptown Art Fair, but no real exercise)
Summary:  4 running days, 1 barre, 1 strength, 1 complete rest
What's happening in fitness fashion?
In fitness fashion this week, I finally stopped by Mill City Running in NE Mpls on Saturday. What a great local running store! I purchased another pair Oiselle Roga shorts while I was there (check them out here)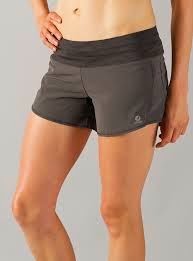 I also picked up some
huma brand chia energy gels.
One of my running friends has been using these and recommended them. They are a lot more natural than the GU's that I usually use. The ingredient list includes apple puree, evaporated cane juice, filtered water, brown rice syrup, ground chia seeds, sea salt, citric acid and cinnamon <— not too shabby, definitely not all artificial like other energy gels.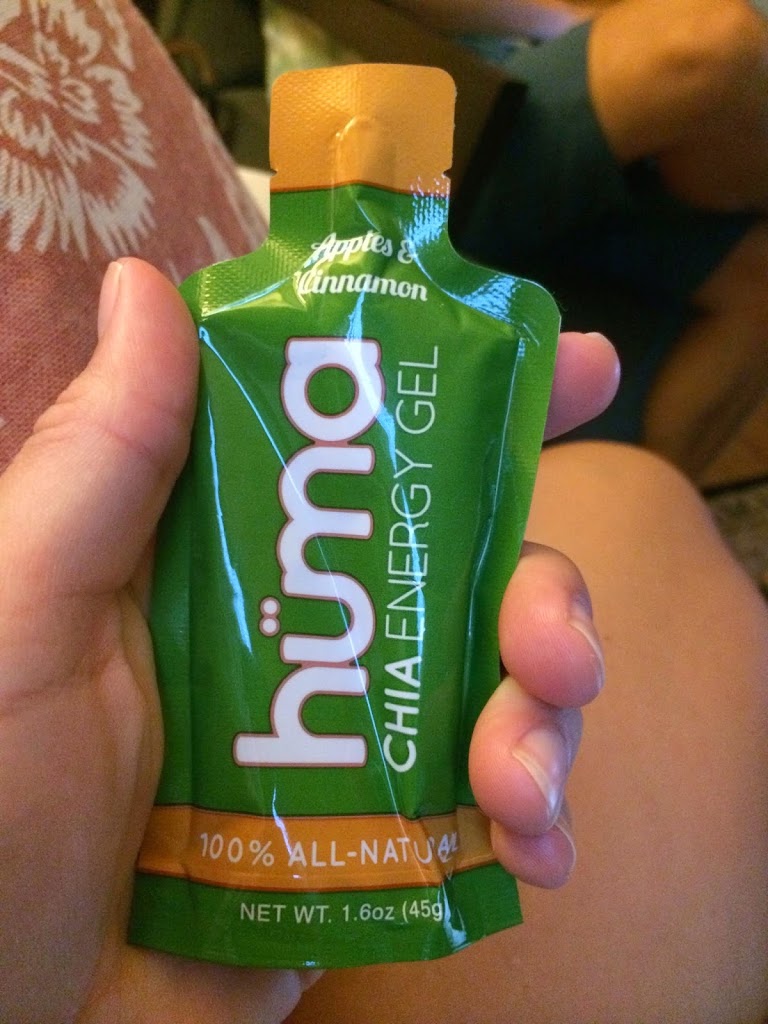 What's happening in fashion?
You need to act fast, as the Nordstrom's anniversary sale ends tonight! I have ordered a few different items, including
THIS DRESS
and
THIS BLAZER
. I also bought
THIS DRESS
that I wore on Saturday for my friend's 30th birthday celebration.
My sister was in town on Saturday night (she left this morning). She wore a black and white maxi that she received in her
Stitch Fix box
.
We had dinner at
Hola Arepa
on Saturday night (so good!) and then headed to the Loring Pasta Bar for the birthday celebrations.
Well, that was my week…I hope you also had a lovely week!
Did you go to the Uptown Art Fair? Run any races? Please share!
(Visited 186 time, 1 visit today)