Can you believe July is coming to an end? This summer is going too quickly. Don't get me wrong, there's lot of fun stuff to look forward to in August, but I am still sad that this was our last July weekend.
We packed a lot into our Saturday, with a long run in the heat, a work party at a lake in New Prague, and a housewarming party for one of our run club friends.  Today has definitely been a lot more low-key, with lots of errands and work around the house. But enough on that, let me fill you in the past week at the Right Fits!
What's happening in fashion?
Such a fun pattern, and I think I ended up only paying just $30. I wore them for a work party on Saturday- perfect for an afternoon of sun and social.
What's happening in Fitness Fashion?
BIC bands
are what is happening in fitness fashion. An oldie, but a goodie. I basically live in these things most of the time, and always have one on when running.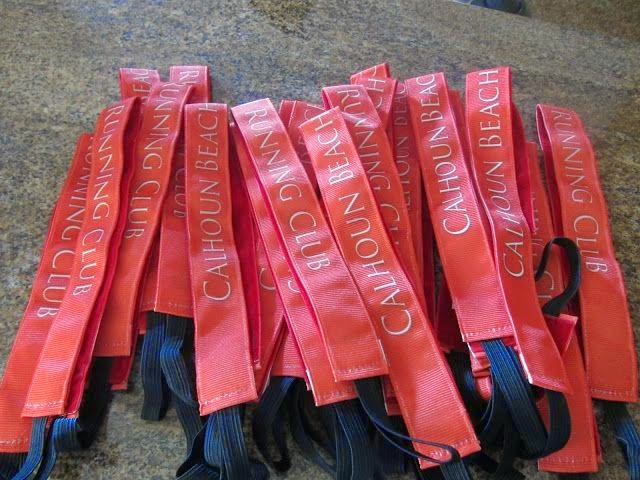 What's happening in Fitness this week?
Monday: Crazy HOT day. I ran 5.5 miles easy by myself rather than do the hill workout with the club (Looking to incorporate hills into your workout? Be sure to check out THIS POST!)
Tuesday: Hill workout in the AM with some gals. Managed about 3.5 repeats for about 7.5 miles total.
Wednesday: Torchlight 5k (with about 2.25 mile warmup)
Thursday: 1 hour kettle bell strength class at Balance Fitness *see below for workout details
Friday: Easy 4 mile run with Matilda
Saturday: 16 mile long run with the CBRC Man, oh, man was it humid for this run! I think a lot of us struggled yesterday in the heat and humidity, and unfortunately, not all of the water pumps in the city are working yet. We had one volunteer support stop around mile 7.5, but honestly, it wasn't enough for such a hot day, and I was pretty beat up after this run.
Sunday: 1 hour barre class at The Barre- I met Susie and Penny at The Barre in Wayzata (same owners as The Barre Edina where I usually go). The Wayzata studio is gorgeous, with a view of Lake Minnetonka while you lift, tone, burn! It was a really great class with instructor Jaclyn.
Summary: 5 days of running, 1 barre class, 1 strength day
Since a lot of run club members were at the Torchlight 5k on Wednesday, the instructor for the Calhoun Beach Club strength conditioning class skipped this week's workout. Instead, I got in a strength workout by heading back to Balance Fitness for Sarah's class. It was a solid workout, where we did the following: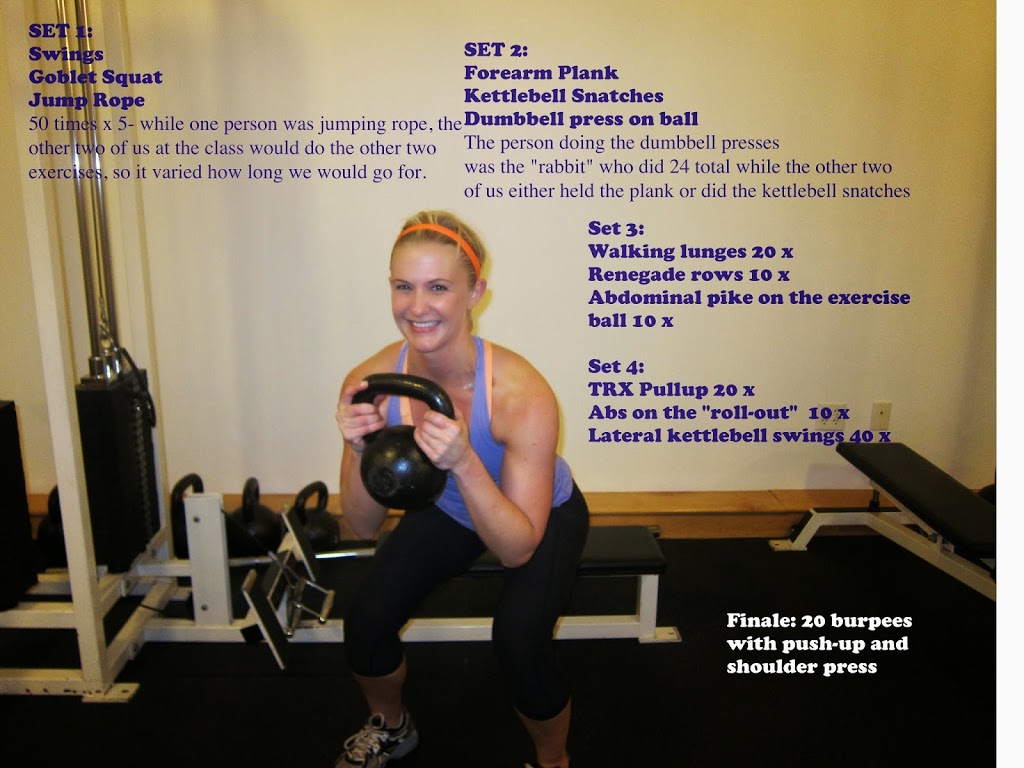 That's about it from me from the Right Fits! I hope you all had a wonderful last weekend in July.
(Visited 108 time, 1 visit today)