Hi all!
I hope you enjoyed your weekend. Mine was pretty busy. Friday night, we went to a party to watch the opening ceremonies for the Olympics. We were encouraged to dress up in our best Olympic outfits, so Dustin wore his best old school ski attire, and I wore pretty much every red, white, and blue piece of clothing I had. (That Chinese Crested dog in the picture is a sweet rescue dog named Vegas!)
Saturday morning of course was the usual long run (a little over 16 miles), a trip to
TC Running Company
for those awesome
Craft
pants I wrote about
yesterday,
and plenty of other errands.
Saturday night, we said goodbye to one of our run club friends. She's moving to New York City for her job. We're all sad to see her go, but wish her the best of luck in her new adventure!
We met up for an awesome dinner at
Marin
downtown, and she actually was able to get us the private barrel room for our group.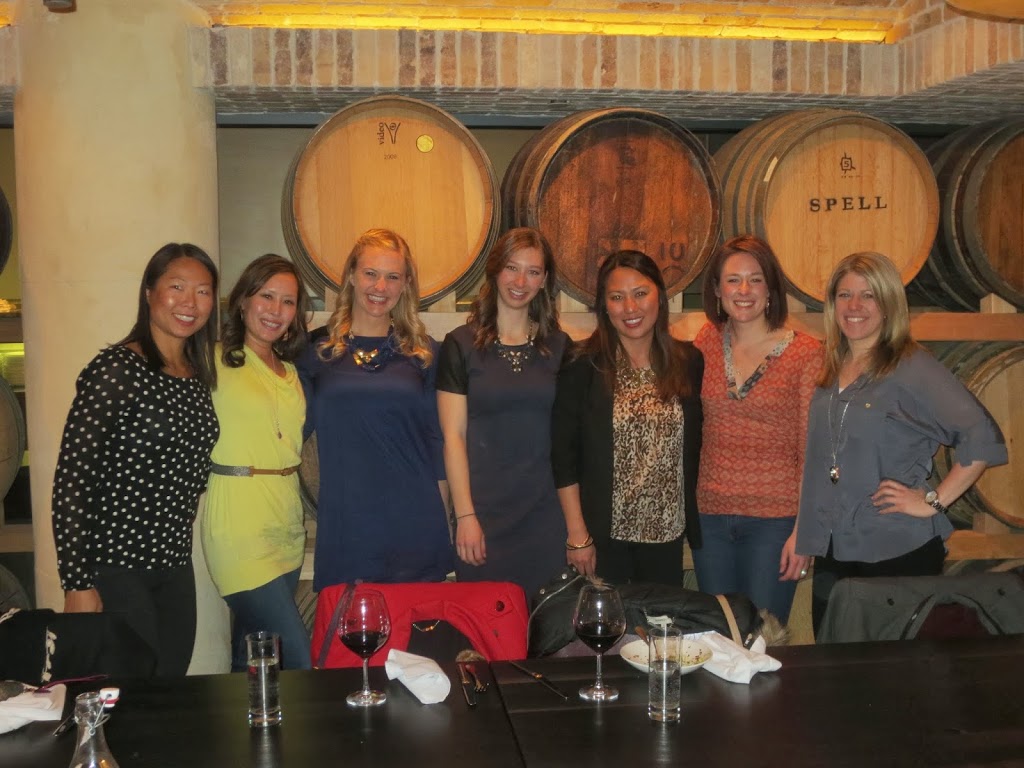 I really loved my dinner there- I had the kale salad, and the papperdelle with roasted cauliflower and sage pesto. It was all really tasty- I highly recommend this restaurant!
My group of girlfriends wanted to said goodbye in a special way, and to give her a few items to remember us by. I enjoyed creating the birthday gift basket for my
friend's 30th back in December
, so I suggested that we do something similar again. Creating a gift basket is a great way for a group of friends to all chip in a little bit in a fun way, and you end up with quite a gift!
This basket included a lot of running related items- some Body Glide, Nuun, an iTunes gift card, Honey Stingers, GU's, and more.
I also gave her one of the last Calhoun Beach Running Club BIC Bands...only three of these left!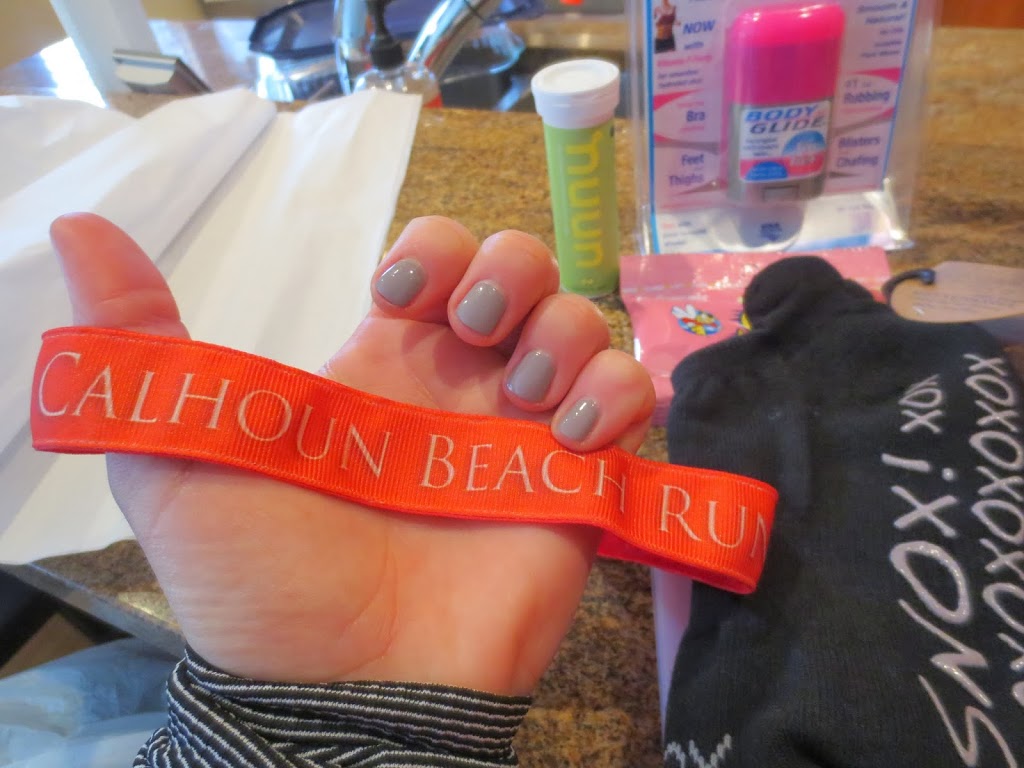 We included some lululemon undies- light as air!
This friend is a barre-ista as well, so the gift basket needed an extra pair of grippy socks:
We included a framed picture from a Capital Run that she was a part of. Ah, remember when we were running in shorts and tanks? The good ol' days…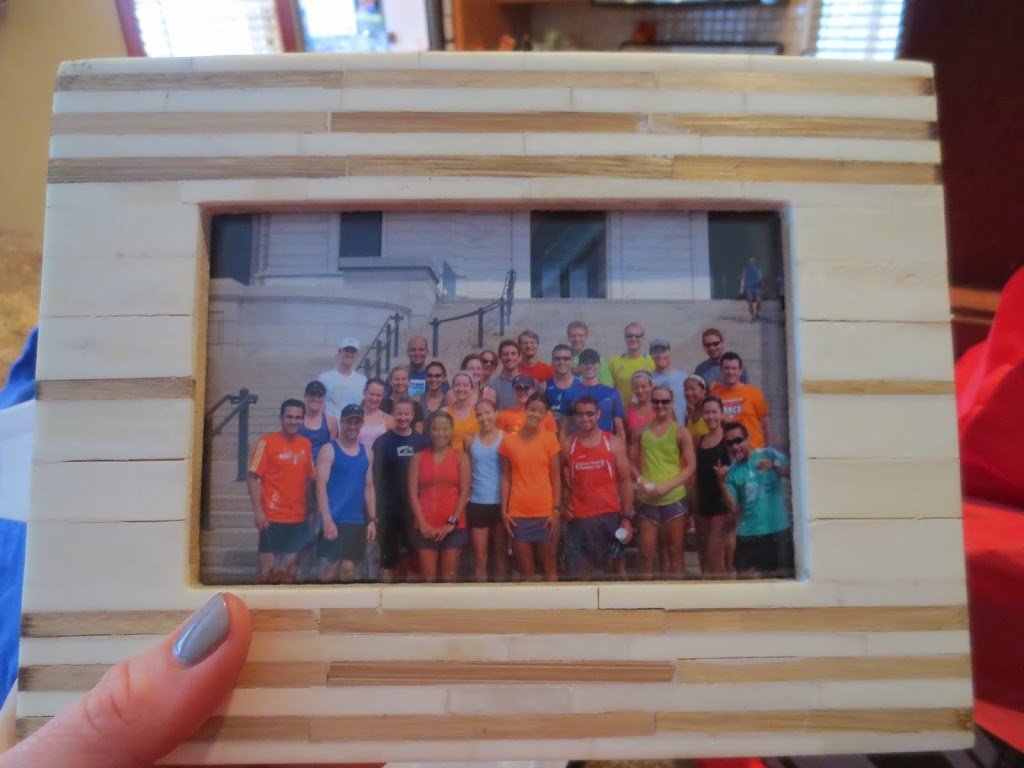 The basket came together nicely, and I think she really liked it.
It was a fun evening, and I'm glad we had the opportunity to send her off in style.
Good luck in NYC, running buddy!
(Visited 486 time, 1 visit today)