Welcome to February, friends! Its time for a new 30 day challenge. Well, February is actually only 28 days long, so this will actually be a 28 day challenge, and we're going to do wall sits!
I'm going on a ski trip to Utah at the end of February, so I figured wall sits will help strength my glutes, legs, and core for all that snowboarding. I need to get ready for the mountain (and maybe tone up a bit for the post-skiing hot tubbing…!)
I chose wall sits because they are a simple, no equipment necessary type of exercise that can tone up and strengthen your leg and core muscles.
Just like the plank challenge, you can do it at home, at the gym, at work- wherever you are!
Here is the schedule:
It's a short month, so we're starting out at 30 seconds, and increasing 10 seconds every day until we hit 5 minutes. No rest days, but I don't think we'll need them.
I did my first 30 second wall sit today, and it was easy….but I know that 5 minutes will be a whole different story.
I am also keeping up with at least 3-4 minutes of planking every day. Why not? I don't want to lose all the strength I gained last month!
Tips for wall sits: Keep your core engaged and tucked in against the wall. Try to get your knees to 90 degrees.
Just like the plank challenge, Matilda doesn't want to miss out on the wall sits!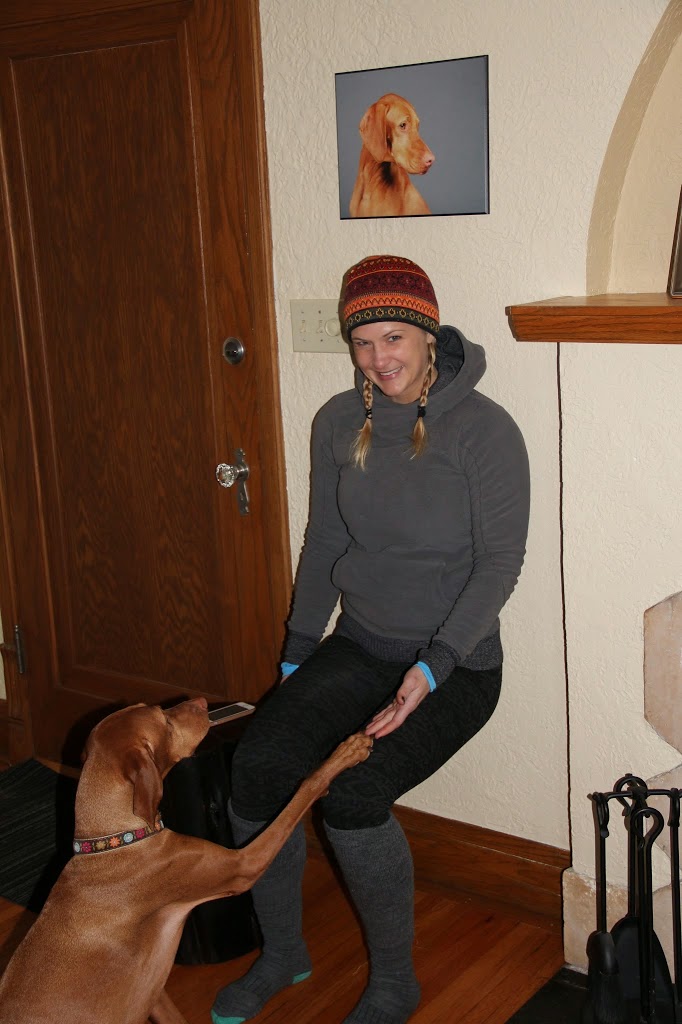 Let me know if you are in for February Wall Sit Challenge!
(Visited 2,123 time, 1 visit today)