By Jess in Minneapolis

I haven't had much to post about lately, as I feel as though we are just trying to survive here in Minneapolis. The cold weather has been worse than ever, and I think a lot of people are hibernating to an extent. I'm really hoping the meteorologists are right and that a "heat wave" is on its way this weekend (30+ degrees!)

What happened in fitness last week?
I still managed to get in some exercise despite the crazy cold weather. Here's a recap of how the week turned out in fitness:

Monday: Run on treadmill, 7 miles
Tuesday: Hour long barre class at Haute Barre, run on treadmill, 6 miles
Wednesday: New Year's Day run- brrrr! About 8ish miles
Thursday: Swam laps in the AM, then Aerial Circus Fitness class in the PM
Friday: Complete rest.
Saturday: 12 miles outside…tough going in the snow
Sunday: Boxing at TITLE boxing
I only ran four days (about 32 miles), had one complete rest day, one swim, one barre class, and one boxing class.
What's happening in fitness fashion?
Athleta just came out with some really fun new prints! I'm loving their new Chatarunga tights, aren't you?
They
are $69, and oh, so adorable!
What's happening in Fashion?
Tom's suede lace-up wedges have been around for a little while, but I only just recently purchased a pair. Let me tell you, they are SO comfortable. I mean, they aren't a slipper, but they are the closest thing to it in a wedge! They are by far the most comfortable wedges I have ever worn. Favorite Fit for sure! I have paired them with skinny jeans, skirts, and dresses, and I'm really loving them. At only $89, they really aren't too expensive either.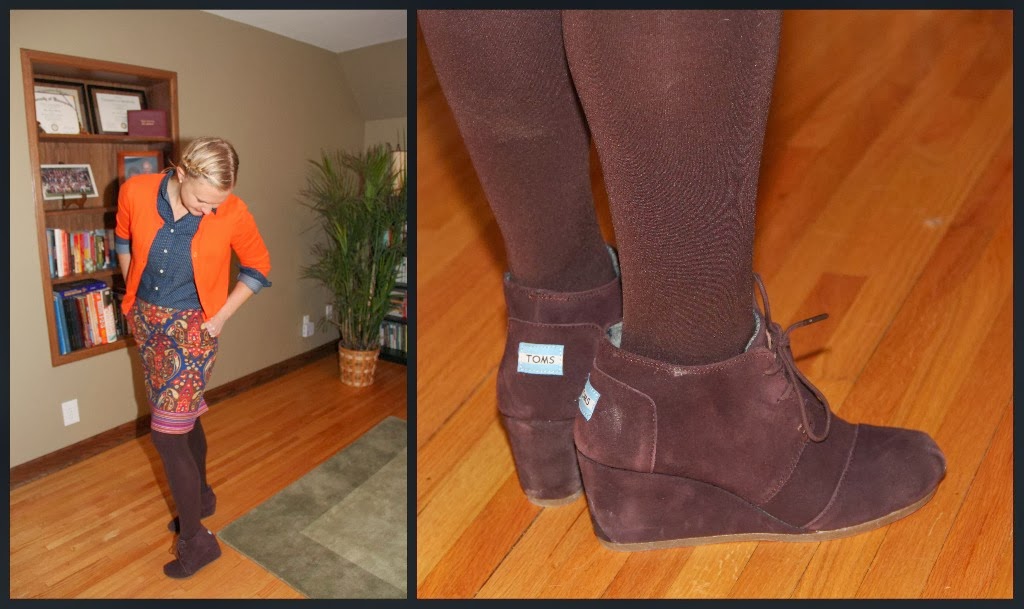 Well, that's all for now. I hope you are surviving this arctic spell that has hit the nation.

How are you staying active in the cold? Please share!


(Visited 67 time, 1 visit today)