By LL (in Kansas City)

I know when I say this, all of you who live farther north in the Midwest are rolling your eyes. My Minnesota and Wisconsin friends and family are wondering what happened to this Wisconsin girl. But, yesterday's KC snowstorm was horrible – over 10 inches of snow in less than 4 hours!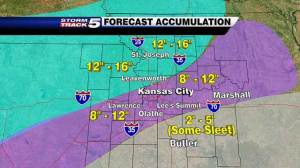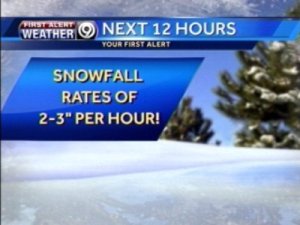 For a town that hasn't seen double digit snow falls in almost 2 decades (and a girl who hasn't driven in snow since 2009), this storm was huge! Even if we would have received the same amount of snow over a longer period of time, the city just does not have the snow removal system in place to manage it. My office closed early and this was my commute home:
After struggling through closed interstates for over 2 hours (when my commute is normally 25 minutes), I got stuck at the end of my driveway, so my husband and I were forced to get outside right away to clear our driveway and get my car out of harm's way. We worked furiously to clear out over 10 heavy inches…no snowblowers, just two shovels.
An hour's worth of work later, with a broken shovel (my husband's, not mine), we had managed to clear the path for my car to get into the driveway and meet our HOA's minimum sidewalk clearance requirements. But as we dragged our sweaty, sore selves inside, I learned that we burned an average of 408 calories in that one hour. The equivalent to 5.2 glasses of wine (3.5 fl oz) or 1.5 Snickers bars. I went with a glass of wine! So much for my lazy streak. I'm back at the cardio!
(Visited 82 time, 1 visit today)