By: Cool J

While in Wisconsin Dells this past weekend for my parents' 40th wedding anniversary, the 5 daughters decided to treat our parents to a family photo shoot. I don't think we have had family photos taken of us since were quite young. It's very rare that all 7 of us (5 daughters, 2 parents) and all the husbands/grandkids are together at one time, so it seemed like a perfect opportunity for a professional to capture this moment on camera.
Emily found a photographer who was willing to travel to the Wilderness resort where we were staying, and she did a great job "herding cats", so-to-speak during the session.
We have only seen a few of the pictures, but I think they will be great!
Some of the pictures can be found here:
http://peercanvas.smugmug.com/Family/Wedel-Family/24969162_xmxXtZ#!i=2045820373&k=pm6gfJh
While the photographer session continued (each family had separate photos as well as the group ones), we took a few pictures of our own…
At first, just a few posed ones…totally casual.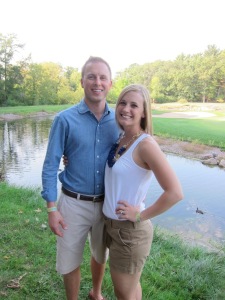 Outfit details:
Shorts: Banana Republic
Tank: H&M
Necklace: Bahari Necklace from Stella & Dot (borrowed from Cool J. Find it here)
The D-man and me!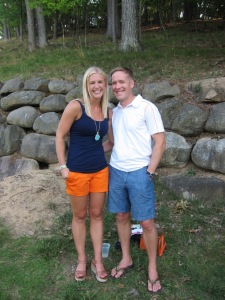 Outfit details:
Shorts: Banana Republic- Trina Turk Collection
Tank: Forever 21 Essential Long Line Tank (find it
here
)
Necklace: Lulu's Crystal Garden Mint Necklace (Find it
here
)
But even though the pictures started off all well and good, we got bored quickly, and before you know it, we had resorted to the the jumping shots.
Even the men gave it a try….
I look forward to seeing the rest of the professional photos, as the ones I took clearly were amateur hour. Yet I am very impressed to see how high the men could get in the above photo…even my dad had some hops!
(Visited 102 time, 1 visit today)