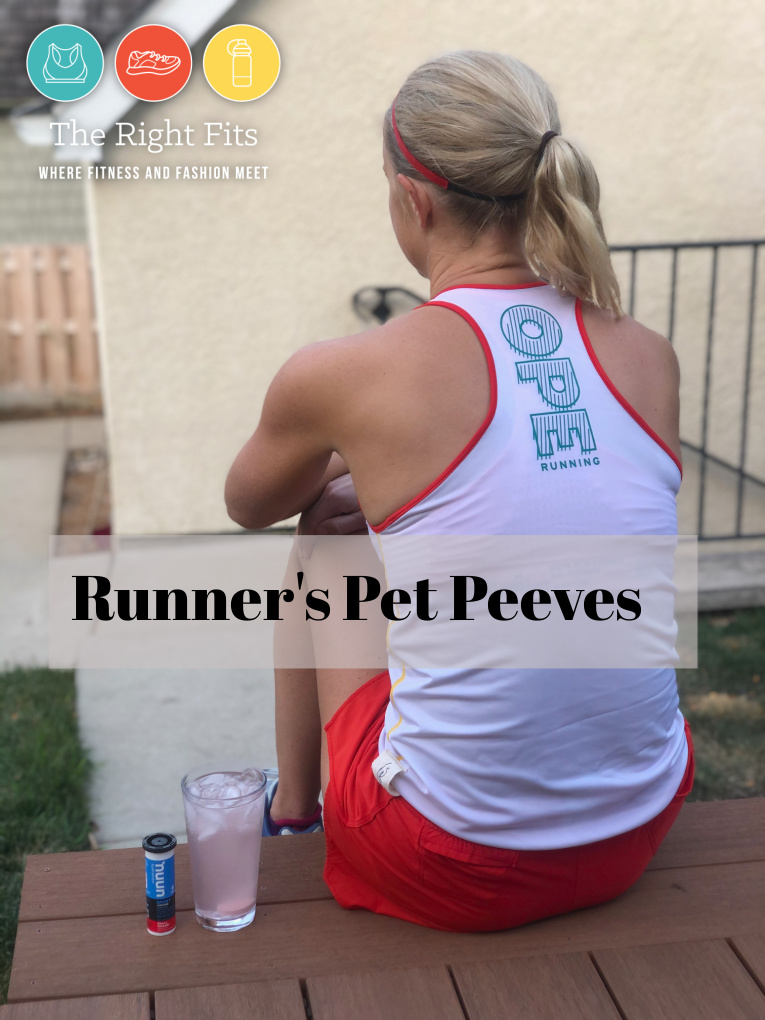 Runners are generally pretty chill, right? All those endorphins make us happy people! But that doesn't mean we don't have some pet peeves related to our sport of choice.

As part of Kim and Zenaida's Tuesday Topics link-up, I'm sharing a list of common runner's pet peeves!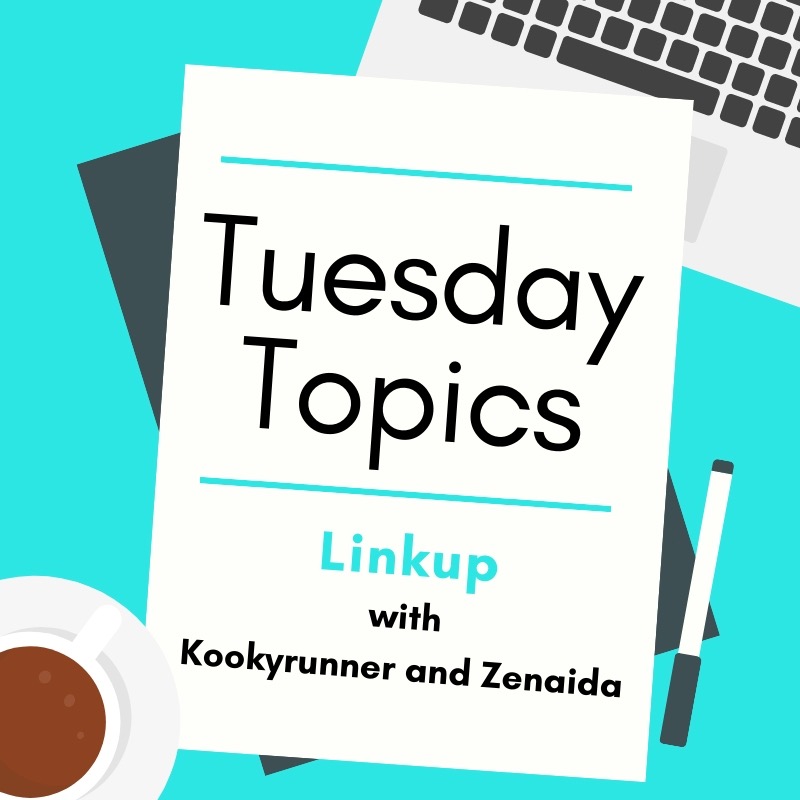 A spitter or a "farmer's blow" during a race.
So gross!

This is even more disgusting during a pandemic.No one wants to be the recipient of your poorly time expectoration during a run. If you need to do that sort of thing, pull off to the side of the trail to ensure no one falls victim to your germs!

A "one-stepper" on a group run.
What is one-stepping? It means constantly running one step ahead of your running partners, regardless of the pace. Some people can't grasp the concept of sharing the pace with others and force others to run their pace by always being one step ahead. Come on, just run with the group!

Having to use the bathroom on a run.
I think 99% of runners have had an emergency bathroom situation on a run; such a terrible experience. Not fun. Definitely a pet-peeve.
A locked porta-potty.
Yep, another pet peeve related to the bathroom. But we've all been there! There's nothing worse than thinking you're going to have a place to go up ahead, and then finding the porta-potty or bathroom locked…
Chafing.
Ugh, so painful when you get into the shower and discover chafing somewhere you did not expect- or even when you are expecting it, it's the worst…
People who never train, but somehow crush your time in a race!
Argh. When you train hard and dedicate so much time to a goal, it can be de-moralizing when another person just heads out for a fun 5k and crushes your PR! But remember, we are only competing against ourselves, right?
People running more than two abreast on the trail.
Share the trail! We all need space, now more than ever. It's not fair to other runners or walkers. Be courteous, please.
A dead Garmin.
I'm pretty consistent about charging my Garmin, but it has still died occasionally on a run and it's very annoying! I've had times where I got up for an early run to find the battery dead, as it wasn't fully plugged into the charger overnight. And if it's not on Strava, did it even happen?
A few other Garmin related pet peeves: forgetting to restart your Garmin after a stoplight or bathroom stop, or your Garmin taking forever to find a satellite!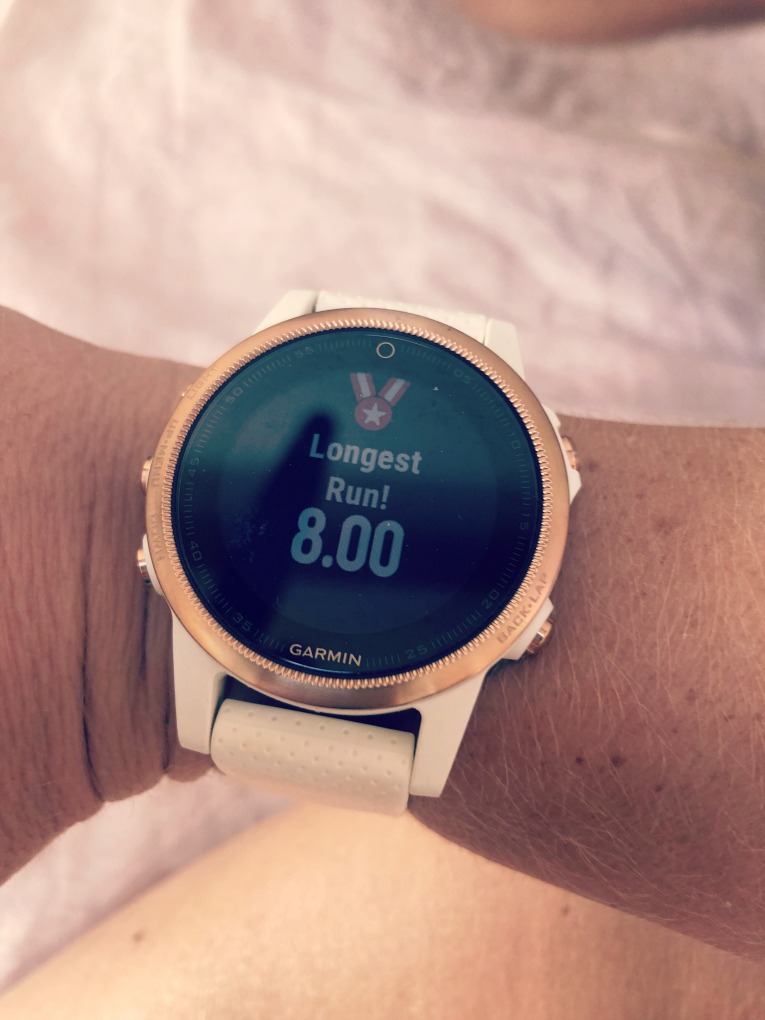 Getting told that running is bad for your knees….
So annoying. And untrue.

I know so many lifelong runners who are well into their 70's, still with good healthy strong knees. I believe that you can run safely and healthily throughout your whole life. Just take rest when you need it, don't build up too quickly, and be consistent. Keep showing up!
Being called a jogger, not a runner.
No matter your pace or distance, you are a runner!
Lining up inappropriately at a race.
i.e. toeing the line when you're planning to run/walk the race, or doing the opposite – lining up with the 10 min/milers when you run 6 min/miles! Be honest.
Wearing your Boston Marathon jacket ALL. THE. TIME, no matter the elements.
This one is a little controversial, I know.
I have run Boston and I have a jacket; I completely understand that qualifying and running Boston is a commendable achievement, one that I personally had to really work to obtain! I get it. It's okay to be proud. But there are some people that wear the jacket to cheer at EVERY race, no matter the weather, to make sure everyone knows that they ran Boston. We get it. You're fast. You probably already mentioned it in conversation, you really don't need to also always wear the jacket.
80 degrees and sunny? A Boston jacket sounds like a fantastic idea.
Say, let's pair it with some jeans and try to make it casual. I've done it myself- see the evidence below.
Doesn't make it right!
What did I miss?
What are some of your pet peeves as a runner? Let me know in the comments, and be sure to check out the other posts on Kim and Zenaida's blogs!
(Visited 435 time, 1 visit today)