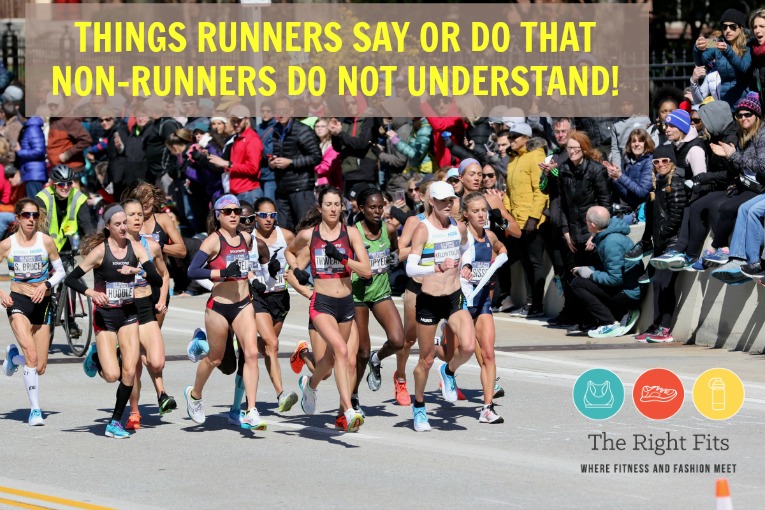 I'm linking up today with Kim and Zenaida for their Tuesday Topics!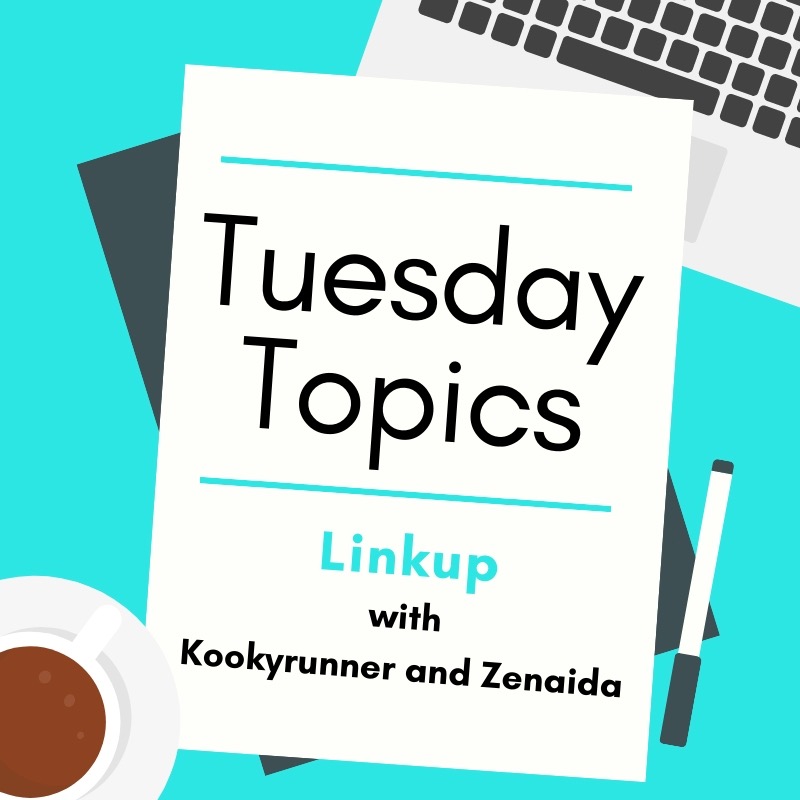 Their suggestion for this week was to share race bling from the year. But this was a not a banner year for me for race bling, as I only did one marathon (Atlanta) and one 10k; no virtual races for me, and minimal bling!
Sad to say, only one marathon medal was added to this collection by my treadmill this year…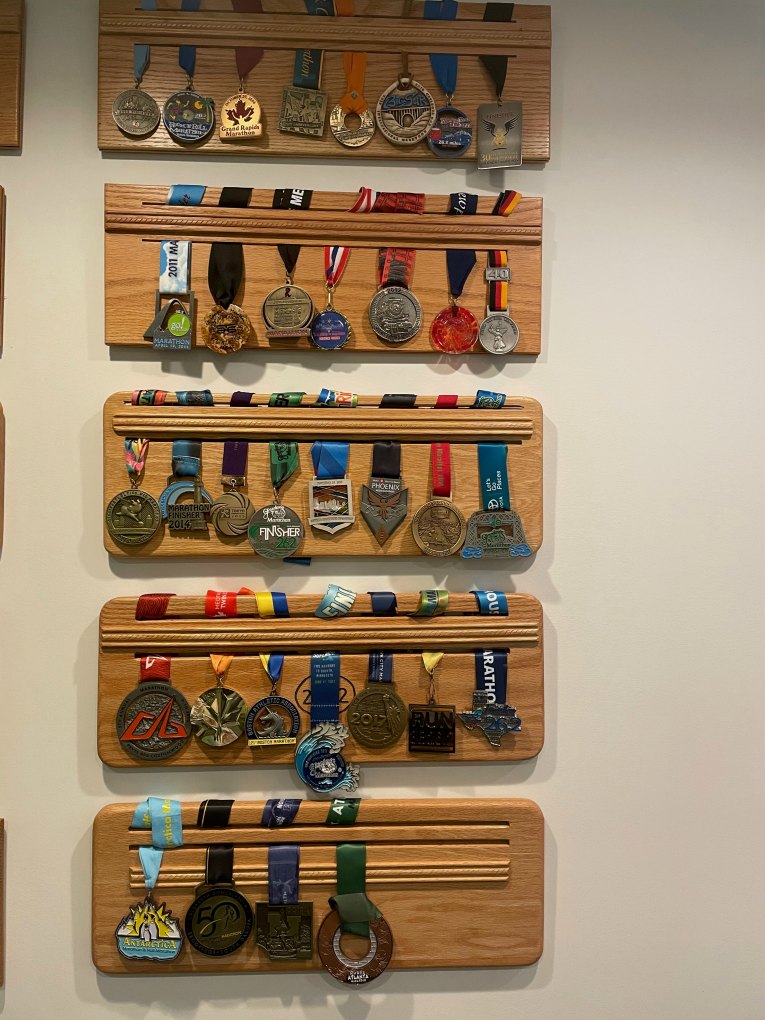 So instead of sharing my minimal race bling, I thought I'd take a tangent and share some fun thoughts on things runners say or do that non-runners do NOT understand!
Enjoy!
"I'm heading out for an easy run."
Non-runners think ALL runs are hard. What's an "easy" run??


Non-runners assume its easy for runners to get out the door.
To build upon #1, non-runners assume its always easy for runners to get out the door, but we struggle sometimes too! I've had plenty of mornings where I really didn't want to get up; the ways I trick myself into getting up are fodder for a whole separate post…Just trust me, runners struggle for motivation too.


Using the word fartlek in a serious conversation.
Runner: "I think I'll throw in some fartleks in my run."
Non-runner: "What? Eew."


Using vacation time and money to do something you could do for free at home!
Non-runners don't understand why runners want to run on vacation. But running on vacation is THE BEST. I love run-exploring in new places.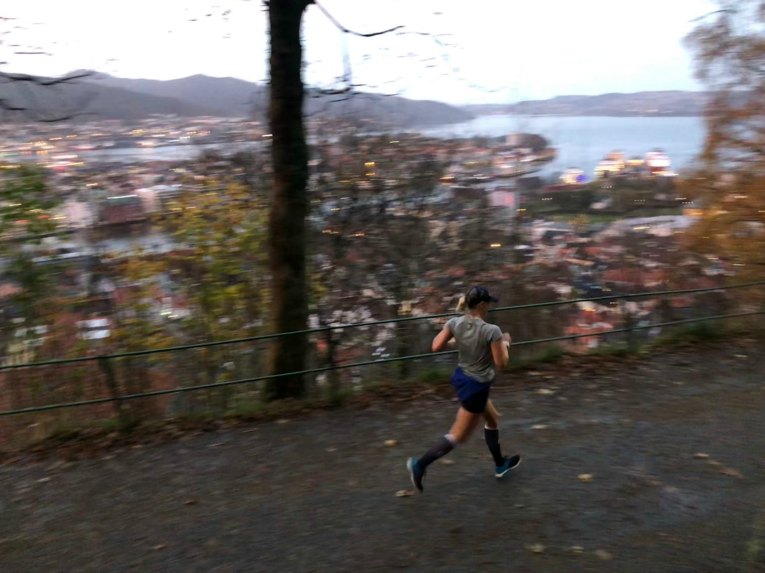 Saying that 40 degrees F is perfect running weather.
To non-runners, 40 degrees is COLD. But it's only cold if you're standing still! I love running in temps in the 40s. It's the best marathon temperature for sure.


Saying "I'm not racing this" when running a race.
I had a non-runner think that meant I decided not to run the race. We often participate in races that we are not 'racing', but non-runners don't understand the difference!


Talking about running for hours on end while running for hours on end, and then getting together with your running friends and

continue

talking about running some more!
Who'd have thought the topic of the action of propelling yourself forward had so much depth! Runners can talk running indefinitely.
Being comfortable using the bathroom anywhere and/or not being totally grossed out by porta-potties!
Part of the deal, really. You just get used to it.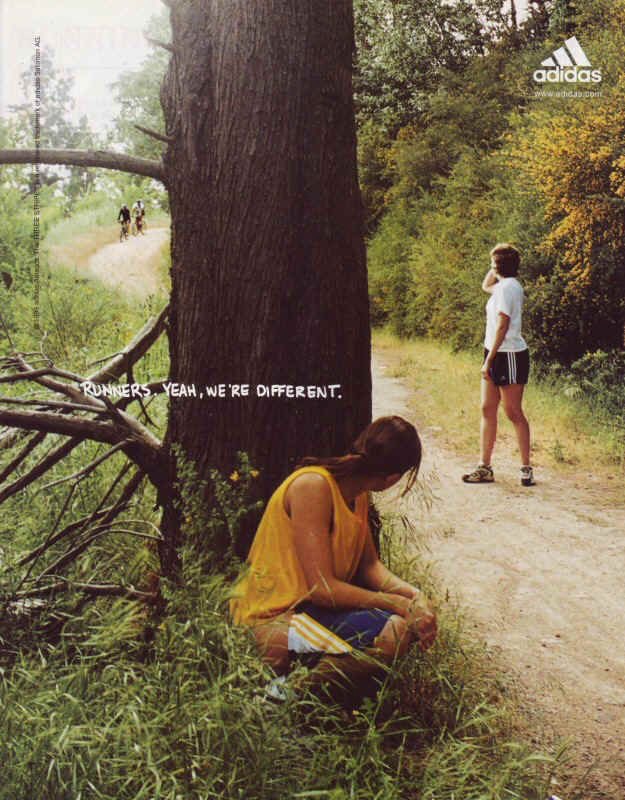 Having shoes specific for running or ones specific for particular types of runs!
I have my Hokas for easy runs, my Ravennas for long runs, my Nike 4% or my Hyperion Tempos for workouts or races…you can't have just one pair!


Going to the doctor for a running injury, but still running.
I have raised a lot of eyebrows on this one at work; i.e. when I was working through my Achilles issue, I would let my team know that I'd be away for a bit for a PT appointment. One asked me if I tore my Achilles; I explained that no, it was just sore and I was going to PT to fix it, but was still running. This was mind-boggling to her!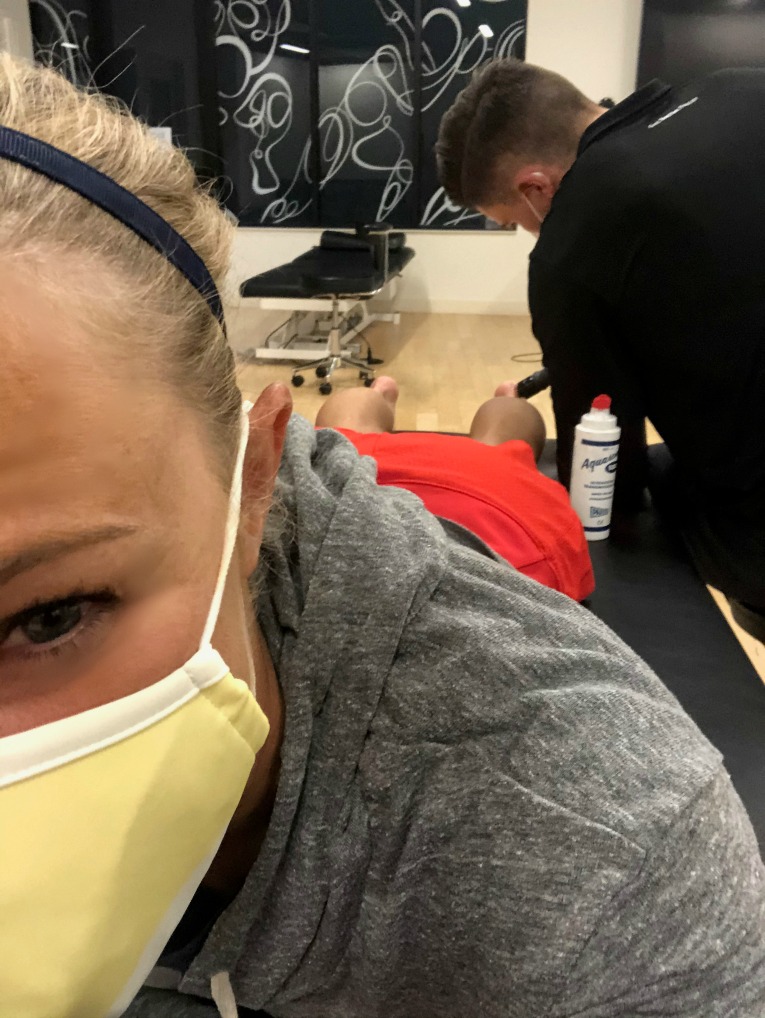 "I have a workout tomorrow."
Non-Runner: "Isn't every run a workout? Aren't you running as your workout? How is there another layer to the workout?"


Thinking that when someone asks about our weekend plans, they are referring to your long run.
Non-runner: What are you doing this weekend?
Runner: 16 miles
Non-runner: ….?

Did I miss any? Please share!
And if you enjoyed this post, be sure to check out an old one "How To Talk to Runners: Advice from a Non-Runner!"

For now, I'm off to do a workout in my long run because it's perfect running weather out there, a balmy 40 degrees F!
(Visited 441 time, 1 visit today)