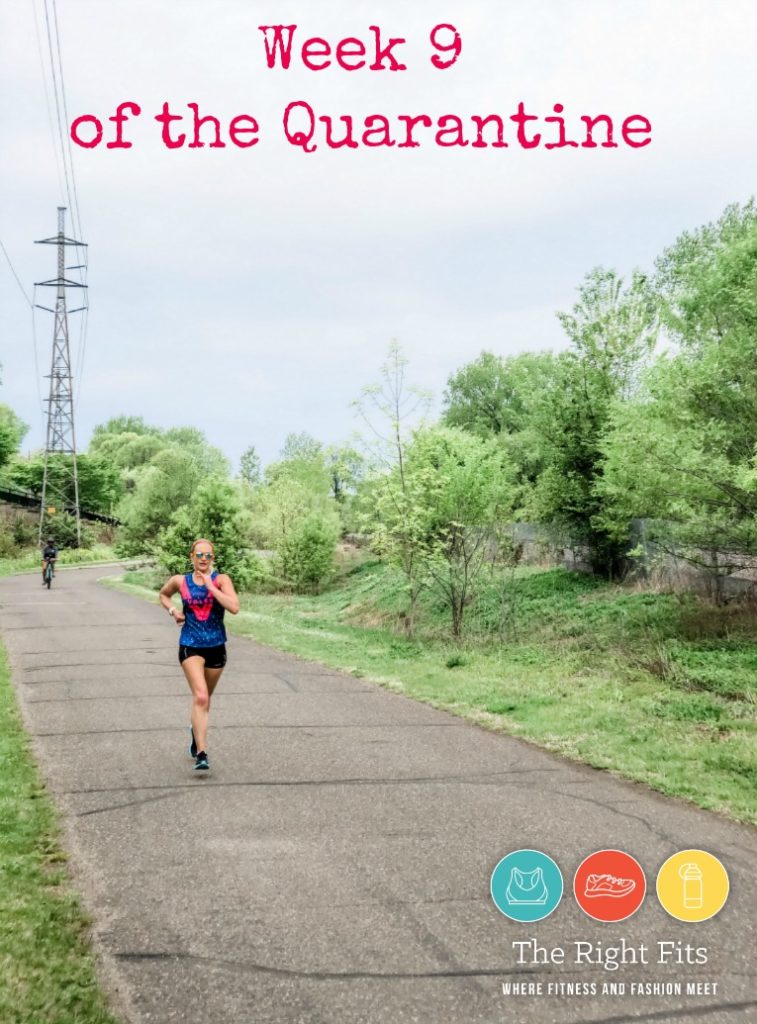 Week 9 of the quarantine….
Week 9. Crazy, right?
But things are changing a bit in Minneapolis; a little bit, that is. Read on.
To start, I have to admit that this week was a little sad, as we were supposed to be leaving for Bhutan this past Friday to run the Thunder Dragon marathon there.
Delta Airlines still sent me a notification that my boarding pass was ready on Thursday; obviously a glitch in the system as our flight has been cancelled for months, but still a harsh reminder that I should be on a flight to an amazing destination, but instead I am…at home.
It's selfish, I know, but it doesn't change that it was a bit of a bummer to think about 'what might have been' and I gave myself the space to feel disappointed, even though I completely recognize that I am so fortunate to have a job, my health, and to be in a place where I can even take trips like this.
Minnesota actually lifted its Shelter-in-Place order. As of May 18th, we are now allowed to gather in groups of less than 10, but still encouraged to social distance and wear masks. Our governor was under a lot of pressure to open up the economy. Yet having a sister who is a doctor on the frontlines who is telling me that this is still too soon makes me nervous to think we can just return to normalcy right away, so I won't really be changing my behavior much for now.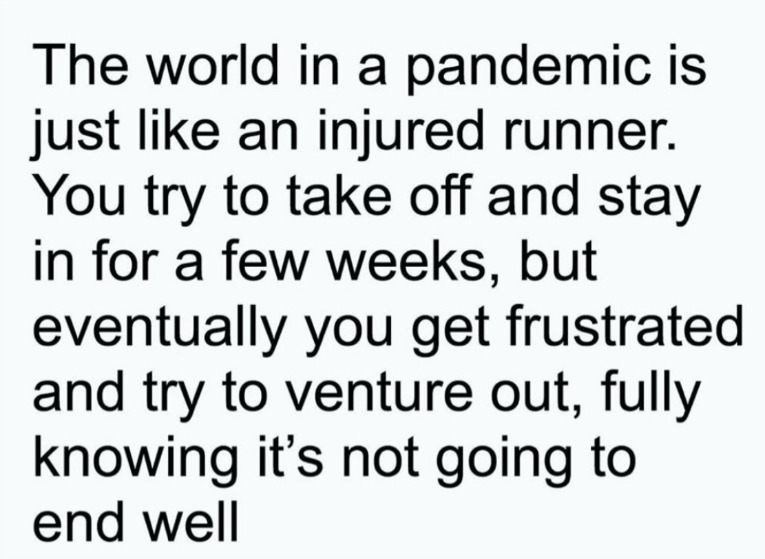 I'm easing into it I guess…My company still has us working from home, potentially until September 1. I haven't yet met up with friends to run yet, but might start in small groups.
I am not sure if I can keep titling these recaps Week X of the Quarantine though, now that its technically lifted. But there are still no races on my calendar; we found out this week that Hood to Coast was cancelled. This was to be Dustin and my first time participating in this epic relay race, but I guess 20+ runners crammed into a van to run 200+ miles isn't safe right now. No surprise there.
Anyways, here's how my fitness went for week 9 of the quarantine.
Monday: 8.20 miles before work, 8:58 min/mile, last 1.5 miles with Ruth the pup! Virtual 1:1 strength training session after work.
Tuesday: I had a break in meetings, so I took advantage and ran over lunch, which was awesome.
I felt really sluggish when I started, but I warmed up quickly! 3 miles easy, 5x (90sec@ 5k effort, 1min easy, 30sec@ Mile effort, 2min easy), 2 mile cool-down. 8.2 miles at an 8:35 min/mile average.
Wednesday: 8 miles before work. I had a few miles around 8:45, but on my last mile, I felt really tired all of a sudden and slowed to a 10:30. Listen to your body I guess!
I had another virtual 1:1 strength training session after work with Discover Strength.
Thursday: Technically my rest day, but I'm keeping the Covid running streak going- day 61!
I ran 4 quick miles early in the morning before a 7 am meeting, 8:45 min/mile average. I like these 4 milers, they feel so short!
Friday: Beautiful 50 degree sunny morning! I did 5 miles solo and picked up Ruth for another 1.5. 6.5 miles at an 8:58 min/mile average.
Ruth had gone to doggy daycare again on Wednesday and played so hard, she actually pulled a muscle in her leg. She was a little limpy for two days, so we tried to force her to rest a bit for two days. But by Friday, she was ready to rock and roll and was crying at the door to join me for a run. I figured 1.5 easy miles was okay!
Over lunch, I did another 1:1 virtual strength training session with Discover Strength. With Shelter-in-Place ending, Discover Strength plans to open their studios on June 1. They are still going to offer virtual sessions for awhile as well. I think I will continue with those for now, until I'm ready to 'enter' the real world again.
Saturday: Race #2 in the McKirdy Mile Series! Dustin joined me, even though he wasn't racing the mile this time, since he has a sore glute muscle from the last one and didn't want to push it. We ran 3 miles to the Cedar Trail, where we ran the mile last time. You're encouraged to run the same route each time. Once there, Christie met us and we ran the 1 mile to the 'start line' straight down the trail.
Dustin took off to do his mile and then Christie and I took off. I started out too fast this time and definitely died at the end. I ended with a 6:40 mile, which is faster than last time, but I still need some work on pacing. I programmed the mile into my Garmin as a workout with 1/4 mile splits and you can see how poorly I paced myself!
I'll always be working toward that 6:19 I ran last summer; I'm going to have to pace myself better to beat that! There are two more races in the series, and I'm optimistic that I can do better next time.
As you can see, the course we chose is very flat, ha!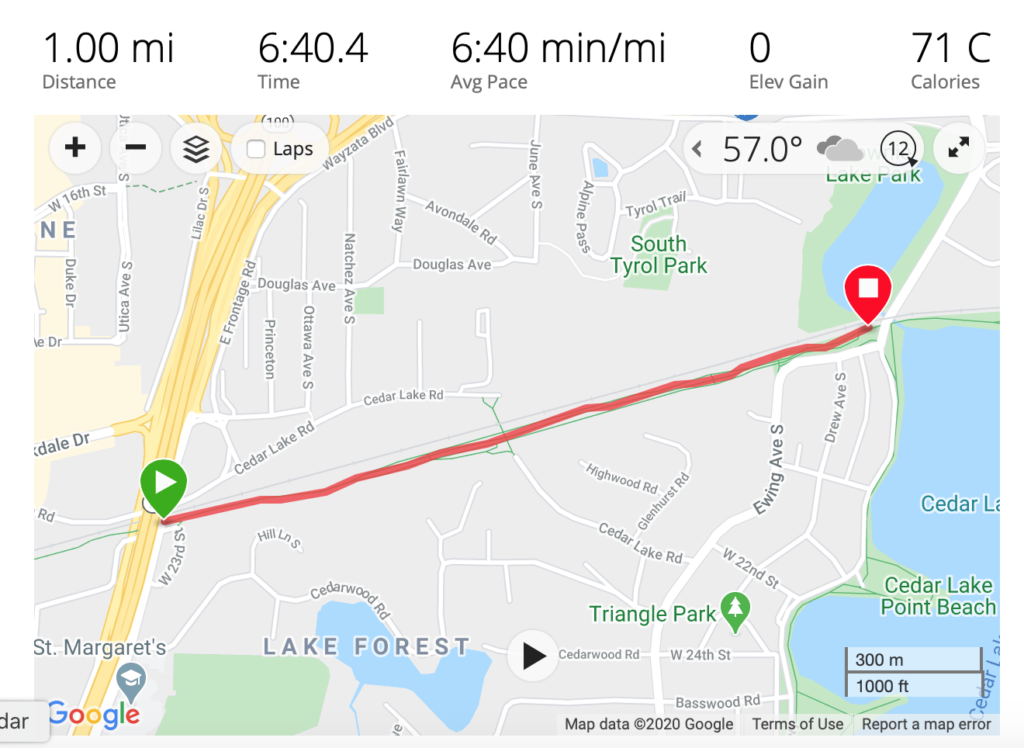 After a few minutes to catch our breath, we jogged the 3 miles home for 8 miles on the day.
My sister Erin raced the mile again too; she cut 7 seconds off her time!
After the run, we took the dogs to the dog park for some play time before a pretty chill rest of the day.
I spent part of the afternoon relaxing in my NormaTec boots; definitely my favorite way to recover!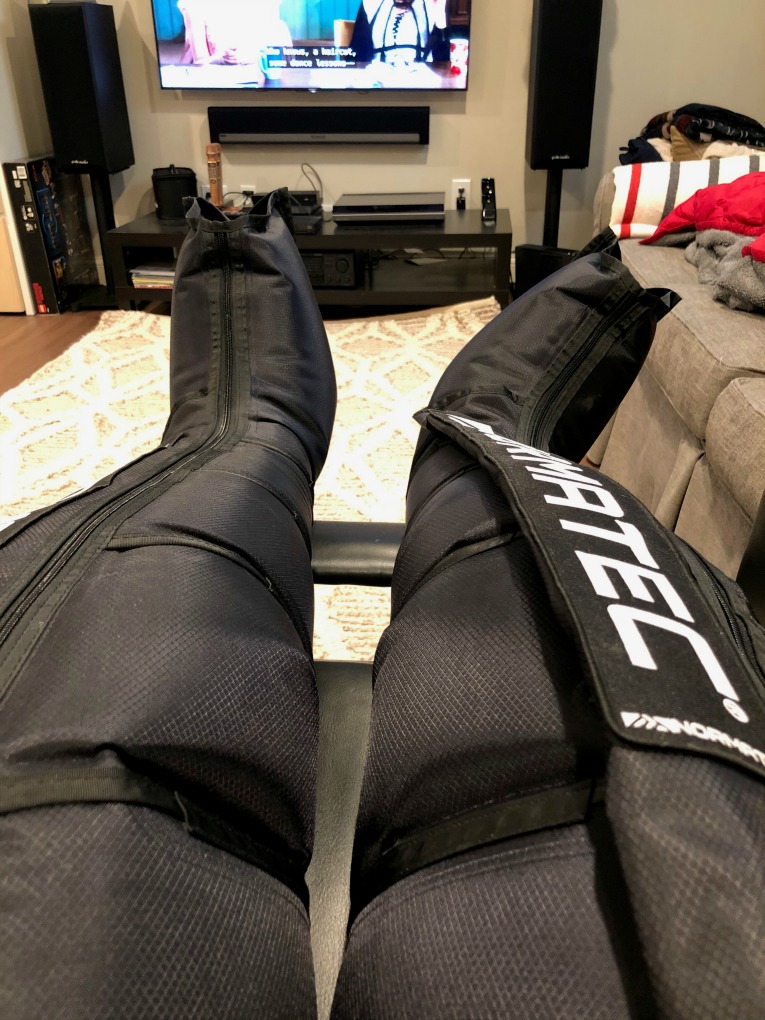 Sunday: Since I raced the mile on Saturday, I had a longer run on Sunday. My coach put two hours easy on the plan; I woke up to pouring rain and the forecast only showed rain the whole day. I thought about running on the treadmill, but Dustin said he would run with me. So we headed out in the pouring ran and covered 10 miles, then picked up Ruth for a short 1.2 more, for 11.2 miles total. Close enough! I was so drenched; no picture taken, but it was not the most fun run. At least I had company! 11.2 miles at an 8:50 min/mile average.
Summary: 54 miles of running, 3 virtual strength training sessions
I really hope all of you are staying healthy and safe during this stressful time. It's great to have the ability to stay connected virtually and support each other; this link-up hosted by Running on the Fly and Confessions of a Mother Runner 's is a great way to do so! Check it out below: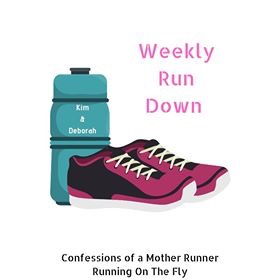 (Visited 364 time, 1 visit today)