56 weeks?
Hopefully. That is, if we can defer to next year.
Why?
Because this happened.
If you're versed in reading x-rays, you'll see two severe breaks below. Apparently there are three. According to the ER doc, I will need surgery ASAP to put in plates. I can't make any appointments until Monday, so for now I wait, uncomfortably…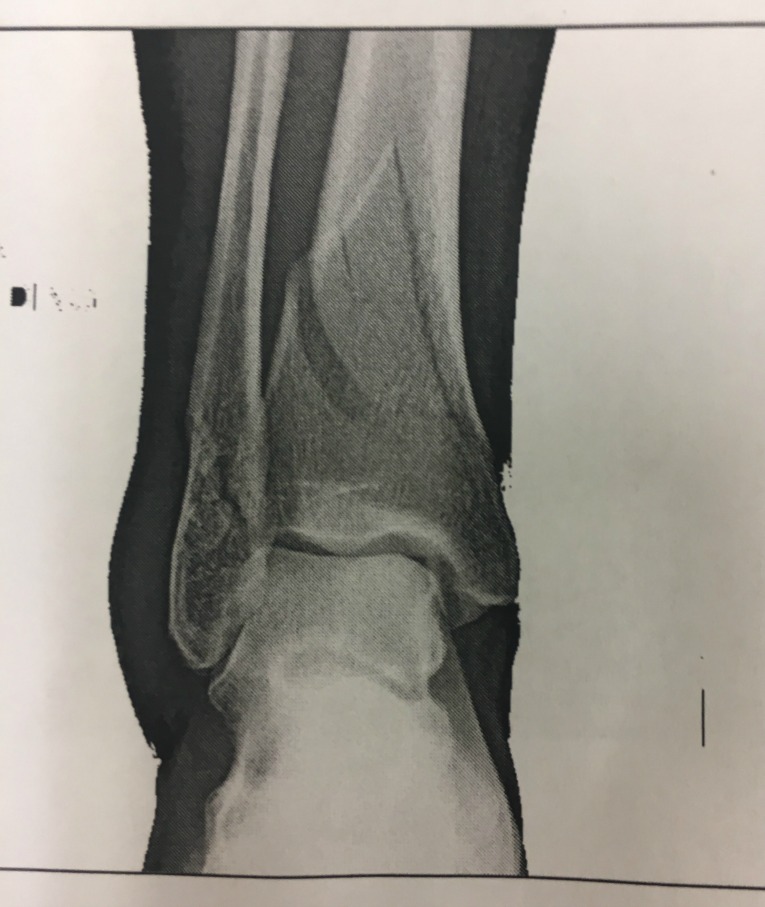 And…Antarctica is off the table. So bummed.
Fortunately, we purchased trip insurance so hopefully we can sort that out and defer to next year. But I am not going to lie, I'm grossly disappointed. I'm also in a lot of pain.
(I know I am being selfish- there are a lot worse things in this world; in the end its just broken bones and I'm going to live. But my feelings are real and I am admitting them here.)
How did it happen you may be wondering?  After being insanely nervous all weekend on our ski trip, it was the running that got me.  Running in Minneapolis. I slipped on the ice today around mile 6 of what was to be a 20 miler this morning.
Thankfully I was with a few run club friends- Aaron, Michaela, and Christie.  Plus, a man saw what happened and stopped his car, offering to take me to the hospital. My friends took down his name, number, and license plate in case this wasn't just a case of Minnesota nice. Then my friends ran to the hospital to ensure I was there. I wasn't; I had told the man to take me to Urgent Care instead. (I guess my pain tolerance is pretty high. Or maybe I was trying to be optimistic. I thought it might just be a really bad sprain.)
The man who drove me to the clinic was Abe Queering and it turns out, he is the nicest man ever. He helped me into a wheelchair when I arrived and hung out in the flu infested Urgent Care waiting room until he knew he had done all he could. Thank you Abe!
I had to wait in the waiting room for almost TWO hours before I even went into triage. At one point, I was hyperventilating from the pain (and a bit of a panic attack from thinking about missing Antarctica), but somehow the staff didn't think I was that urgent of a case. One friendly lady in the waiting room said, "All I have is a UTI- let this girl with the broken bones go before me!" But they didn't.
I must have been in shock when my friends arrived to check on me in their run. At that particular point, I felt okay.
I thought hey, selfie! Ha! For the blog!
My friends left to finish their runs and shortly thereafter, my sister Cresta and my niece arrived from Eden Prairie (thank goodness I had happened to carry my phone). Dustin was unreachable as he was on his own 20 miler and didn't have his phone.
Fortunately word travels fast around the Chain of Lakes! Christie/Michael/Aaron passed on the news of my situation to any Calhoun Beach Run Club members they ran into, who passed along the news to all runners they saw, and on and on. Dustin got the news and rushed to meet us at the doctor.
Eventually I was x-rayed and prognosis was clear: broken.
I was given morphine and then a temporary splint.
Worse than a broken leg selfie? We had to cut off my Oiselle Flyout Tights. My favorites!
My friend Christie suggested I tweet Oiselle about my situation and they are so awesome, they are sending me a replacement pair! (Though I won't need them for a while…its going to be a long recovery.)
Christie also stopped by to check on me and brought me a little care basket- wine (for later…), magazines, a book, candy. So sweet!
My friend Laura also stopped by with flowers and well wishes from several other run clubbers . Runners are the best.
I'm alive, I didn't break my back or get a concussion, and hopefully I will live to run another marathon (maybe even Antarctica.) I will focus on recovering and try to stay positive. This, too, will pass.
(Visited 1,525 time, 1 visit today)