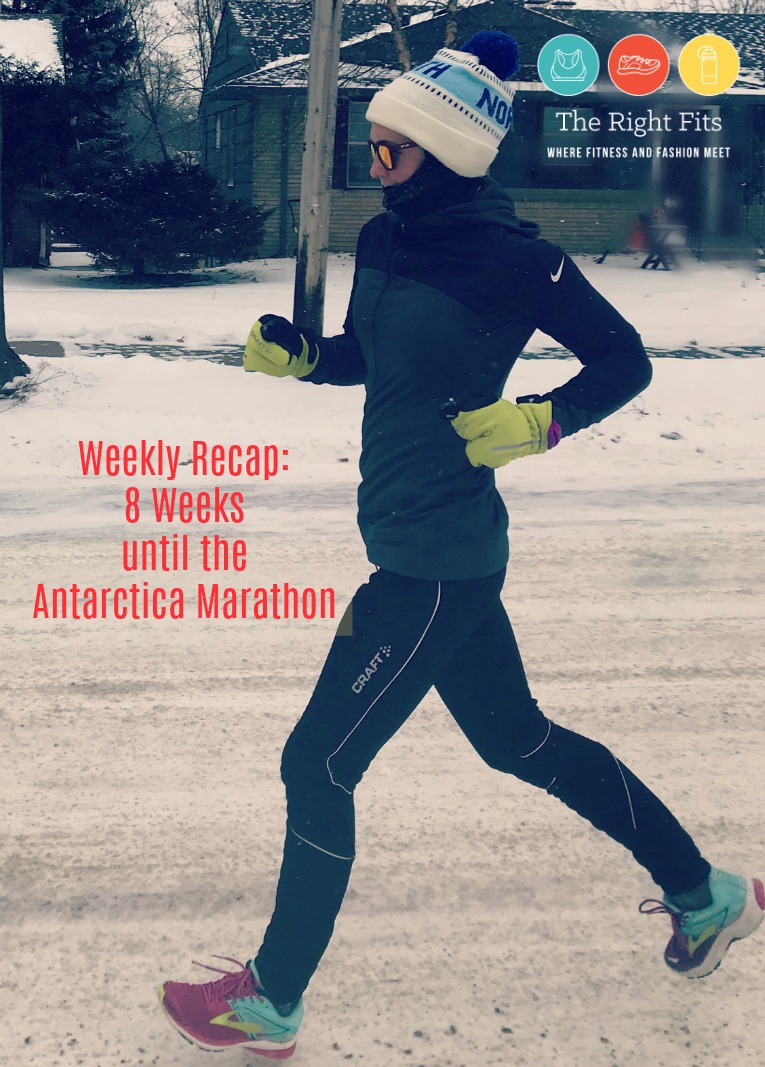 Another week of winter running complete…It wasn't my strongest week, but here's the recap:
Monday: 6 miles at an 8:58 min/mile pace outside. This was supposed to be my rest day, but it was warm outside (in the 30's!) so I moved my schedule around so I could take advantage. I probably shouldn't have though, as my IT band was SUPER sore and I struggled. I had to stop a lot to stretch and was stressed about it…
Tuesday: Rest. I had an appointment at Orthology and they did some soft tissue work; the doctor said I could still run afterwards, but I decided to take this as my rest day after such a rough run the night before. Ugh, darn IT band…
Wednesday: 10.5 miles at an 9 min/mile pace. Again, I ran after work since this was such a long one. I had 1200m repeats; they didn't go very well due to the IT band, some stomach issues, and overall tiredness/out-of-shapeness…this was a disheartening run, but I got through it.  I don't want to worry too much since Antarctica won't be a PR marathon, but I still need to be in good enough shape to finish it!
Thursday: Orthology again; this time with a different doctor (Justin?) who did Graston and a TON of soft tissue work on my leg and it helped SO much- amazing! But I was pretty sore afterwards. I did 5 miles on the treadmill. 9: 15 min/mile. I was supposed to do 8 but was too sore from treatment and cut it short.
Friday: 5.5 miles on the treadmill. 8:44 min/mile. My leg felt better; I think the soft tissue and PT exercises are helping.
Saturday: 13.1 miles on the treadmill, 8:57 min/mile. This was mentally tough; I had to split it up into 4 mile increments, taking water/nuun breaks after each. I started watching Alias Grace on Netflix, which is pretty good so far.
I had to quickly shower after I finished to jet to St. Paul to watch my niece compete in a gymnastics meet. She did so great! I was very proud.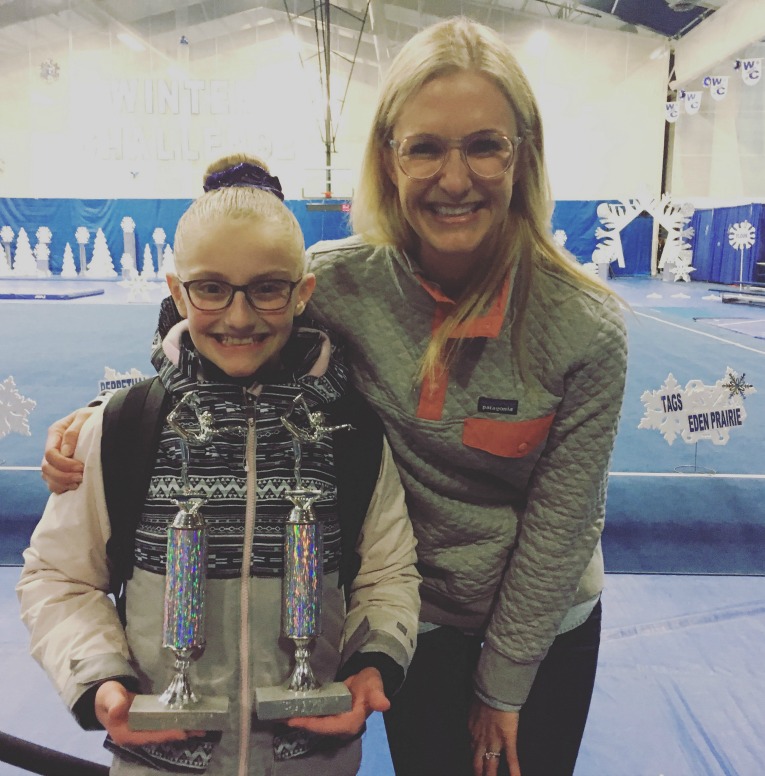 After the meet, Dustin and I ran some errands, including picking up our 'discovery box' (a wine program at 44th/France) with Tilda tagging along. We decided since we were out and about with her that we'd stop by Fair State Co-op (brewery) in NE to check off another brewery on our Sidewalk Dog's "Indoor Brewery Pup Pass."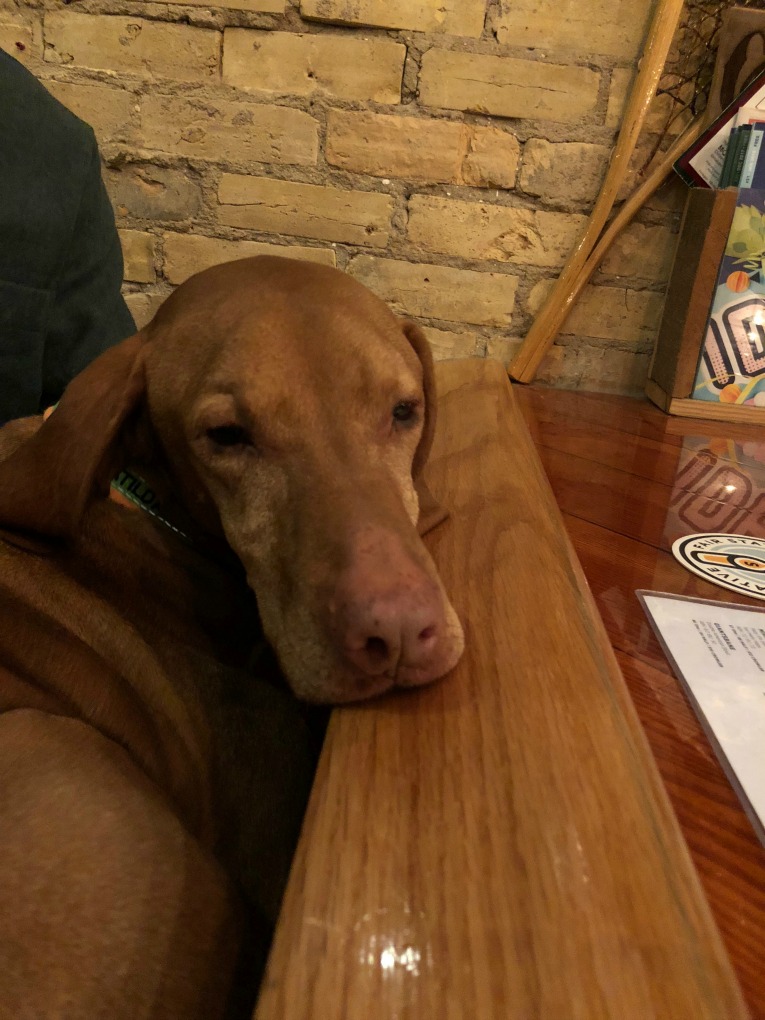 She was tired from the dog park earlier in the day and seriously just cuddled up on our laps while we enjoyed a pint.
There were quite a few other dogs there too. I love all these dog-friendly breweries!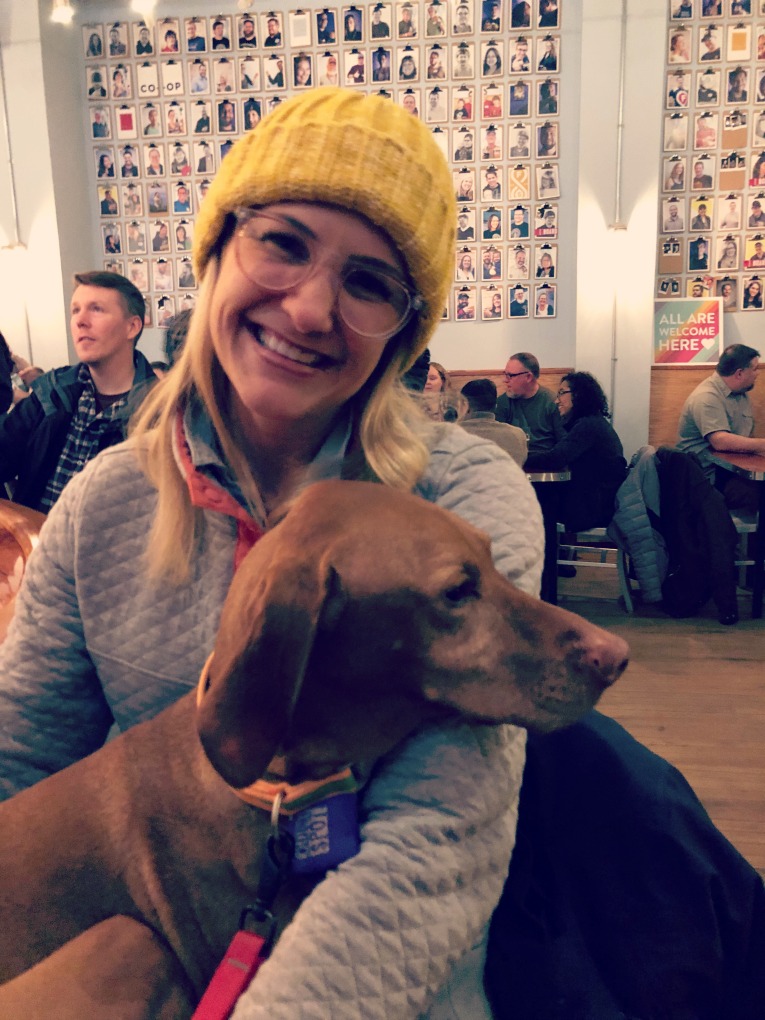 Sunday: 4 miles outside with Dustin, then 4.3 more miles inside on the treadmill.
Dustin had the flu this week (it was awful, but so far I have avoided it!) and was finally feeling good enough to run again. It was pretty chilly (single digits and 'feels like' of around -10) and pretty slippery, so we only did 4 outside and then I finished up my run inside.
Summary: 48.5 miles of running. No cross training except PT exercises.
It was a pretty boring week- no social commitments, no extra workouts other than running. Just work and running!
I did finish this book on my bus commute and I have to admit, this marathon sounds like it will be harder than I was anticipating…it's much more of a 'trail' marathon than just a cold marathon on gravel/packed snow. The route passes over a glacier twice and apparently some years, runners sink into knee deep snow on the glacier and have to pull their legs out with each step, hoping they don't lose a shoe! Yikes! It's also super hilly…
Man…am I really up for this??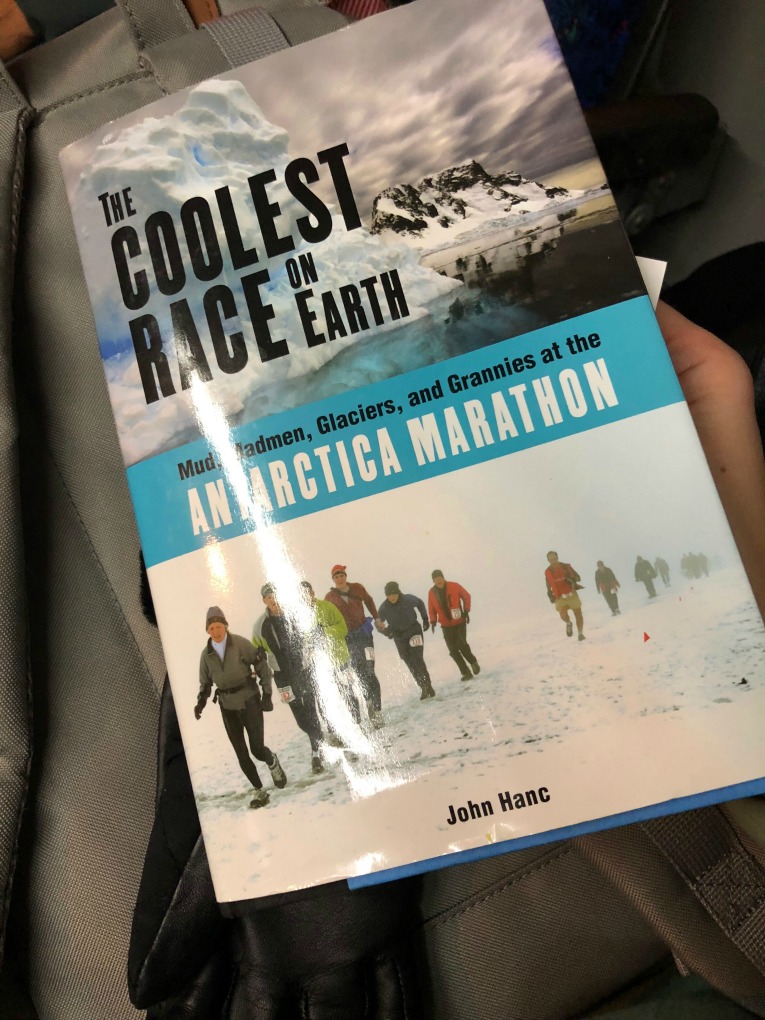 Well, that's it from me! I'm linking up with HoHo Runs and Taking the Long Way Home for their Weekly Wrap link-up, check it out: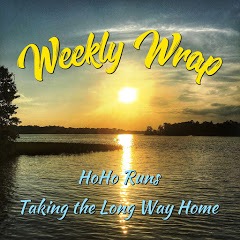 (Visited 381 time, 1 visit today)