Happy Wednesday! No, I didn't quit blogging, just got a little behind. You can't get rid of me that easily!
Let me catch you up on my weekly recap from last week. I am now 16 weeks away from the Richmond Marathon!
Monday: Easy morning 10k with a few run club friends
Tuesday: Hill repeats with my run club. I wrote about the particular hill that we train on in this post. It's on Kenwood Parkway and is about 0.5 miles long (so 1 mile per repeat), with a 5% average grade, but 12% grade at the last 10th of a mile. It's a challenging workout for sure. I only did 4 repeats though most of the fall marathoners did 5-6 repeats. My marathon is a month later than theirs, so I'll have plenty of time for more hills. Four repeats with warmup and cooldown equals 7.5 miles.
Wednesday:  Easy 5 mile morning run with a few run club girls
Thursday: The Esprit de She 5k! I'll have a race recap up tomorrow but I was able to run to the start line of this race for a warmup, with 5.5 miles total on the night.
Friday: Rest.
Saturday: 15 mile long run. My friend Christie had 8 miles at an 8:30 pace within her long run, so did most of that "workout" with her. 8:30's felt hard, considering I ran faster than that for 26.2 miles at Grandma's. I'll blame it on the heat.  Recovery after? Brunch at Nighthawks!
Sunday: Brit's Beer Run for about 4 miles.
Summary: About 45 miles, no cross training or strength (boo).
More about the Brit's Beer Run: I participated in this "race" as a goodbye celebration for my friend (and fellow blogger at Just J. Faye) who is moving to Denver. Of course we celebrated with a run!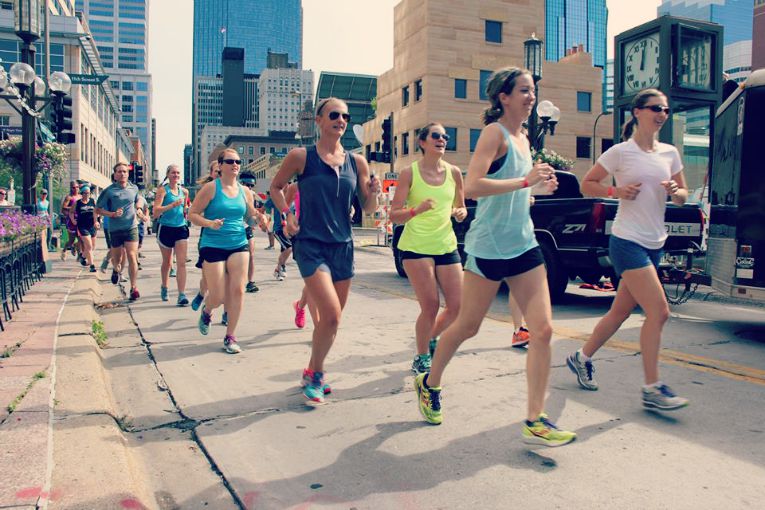 This wasn't really a race. There were no bibs; there might have been a prize for 1st place, but generally this run is just for fun. There's a huge list of upcoming brewery runs HERE. For $20, you get a pint glass, a beer, and the joy of the run. For $10 extra, you can buy a super soft cute "Let's Run and Drink Beer t-shirt" (which I did) Sunday's race in the series started and ended at Brit's Pub, but most of them are actually at local breweries.
The Brit's one was nice as it was a beautiful summer day. We hung out on the rooftop for awhile, just enjoying the sun and company.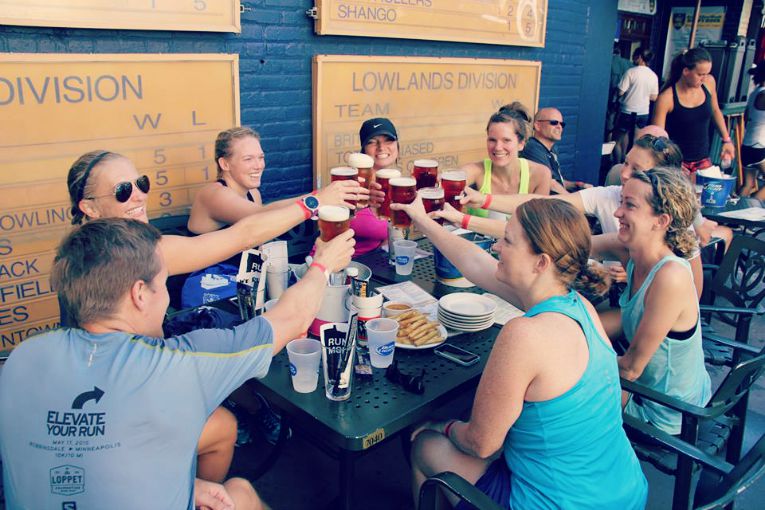 After the run, Dustin and I stopped by the Linden Hills Farmer's Market. They were hosting an "Ugly Produce Beauty Pageant."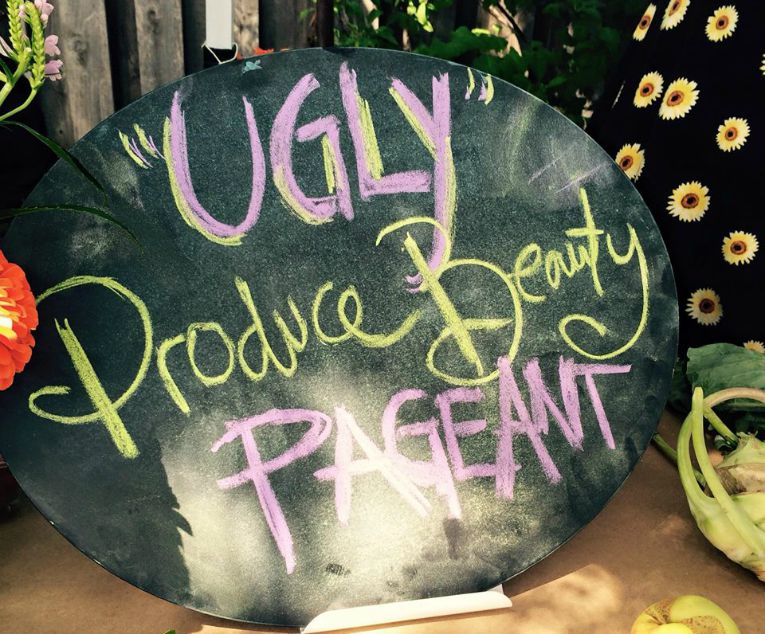 Here are some of the contenders!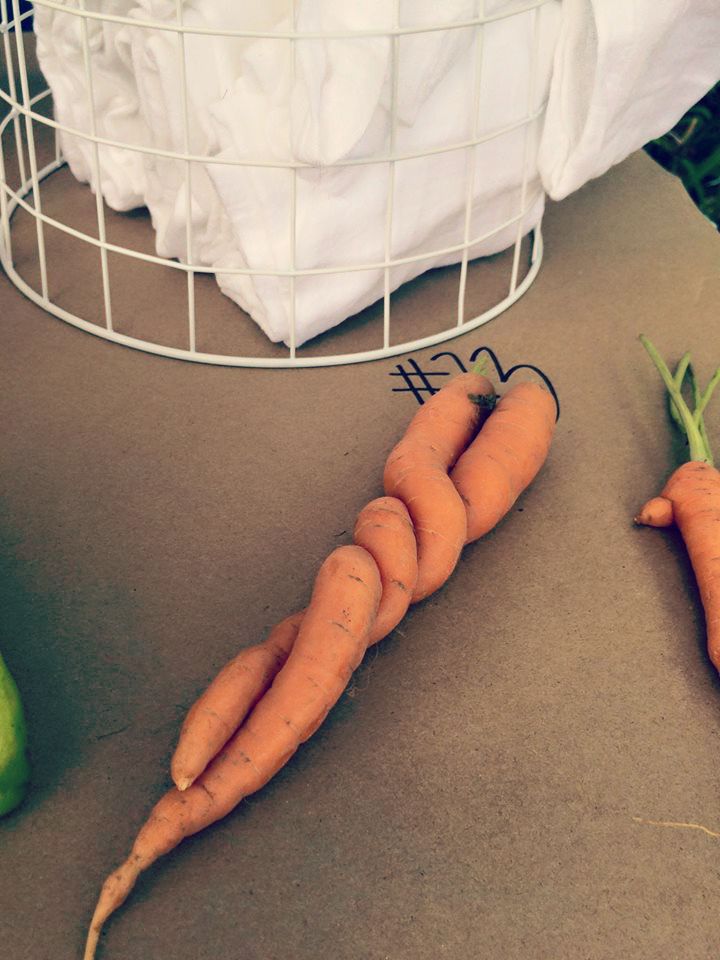 Sunday night, we had tickets to see Brandi Carlile (opening act was Iron & Wine) at the Cabooze. At first, I was kind of dreading a Sunday night concert; what can I say, I'm an old lady and I like to be in bed early on Sunday nights. But I am so glad we went, as she was awesome! She really puts on a good show. She did a great mix of old songs, new songs, and a few covers, like her closing cover of the Avett Brothers' Murder in the City- so good!
(I wore my t-shirt from earlier in the day!)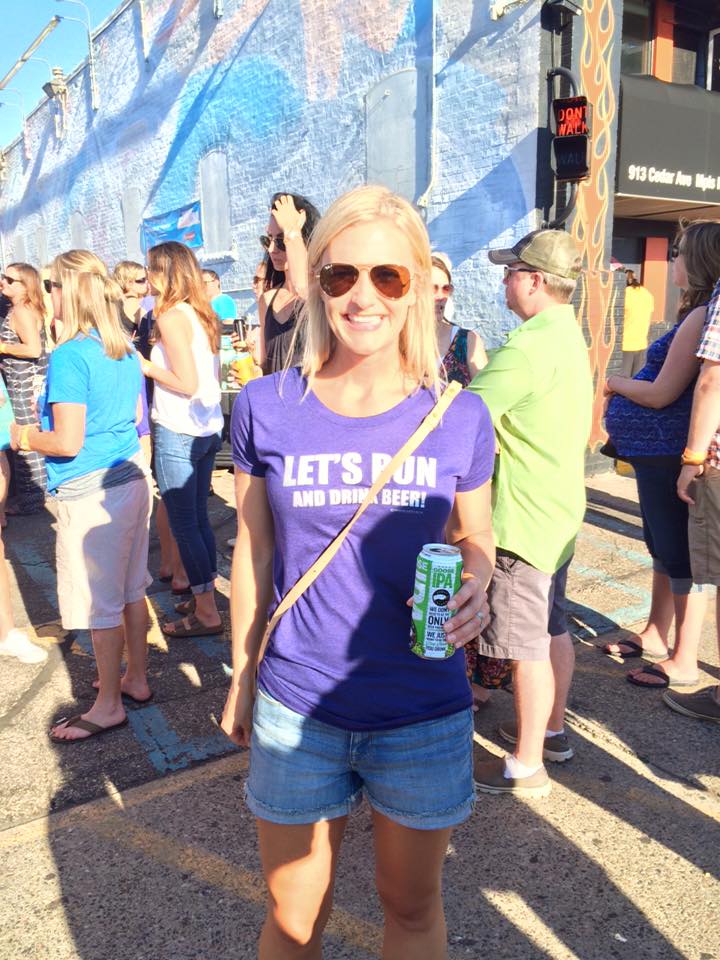 The rest of the weekend included two different housewarming parties squooshed into Saturday and some walks with Matilda the vizsla. All in all, a good week of training. I'd say that July started out a little shaky, but it ended on a strong note. Welcome to August!
(Visited 252 time, 1 visit today)