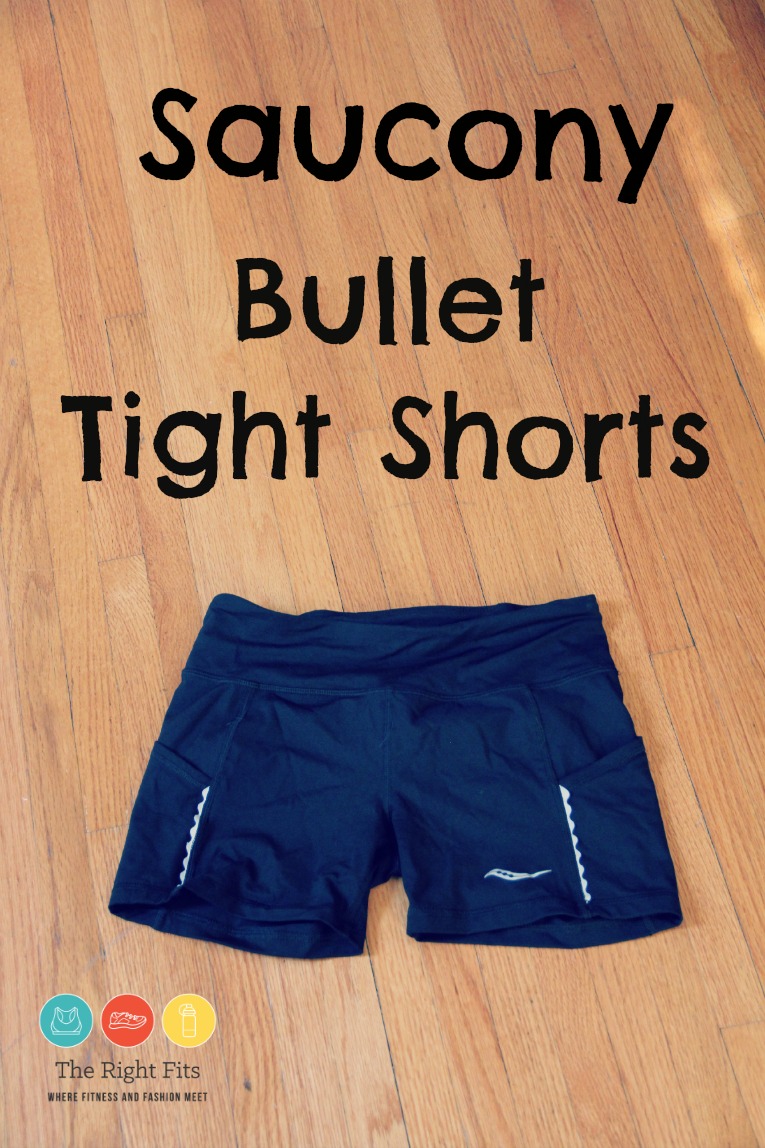 Happy Fitness Fashion Friday!
Today I am sharing a product that I have been running in for a while now- the Saucony Bullet Tight Shorts!
I bought these shorts last summer and loved them so much, I bought a second pair shortly thereafter.  You might have noticed that here at the Right Fits, I'm usually more of a  "loose" style shorts girl (i.e. like the Patagonia Strider Pro, the Oiselle Roga or the Sweaty Betty Gait Shorts) but there's something about a pair of 'spandex' shorts that makes me feel fast. Therefore, I like to wear these shorts for races as I feel like they give me an edge! It's all mental, but these are my "fast" shorts. However, they could definitely be my long distance shorts too, as they don't chafe and they don't ride up that much (just a little)
I wore them recently for the Brian Kraft Memorial 5k: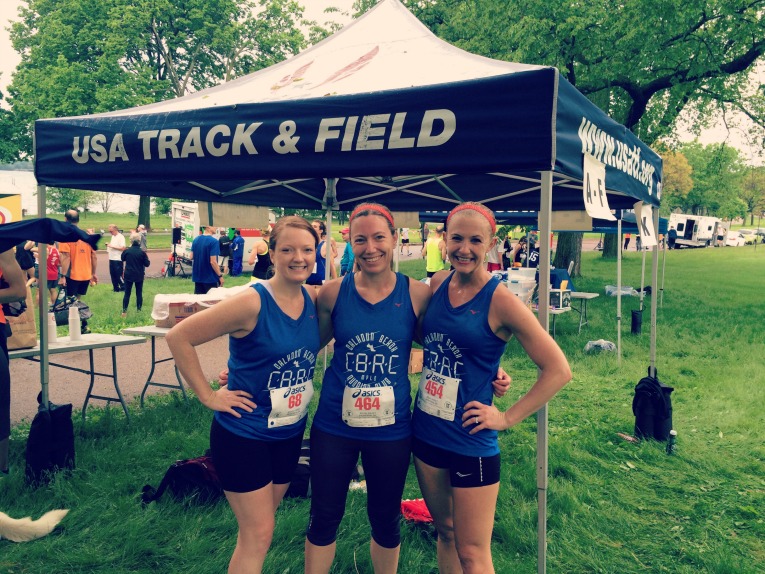 I am a bit self-conscious of my thighs/butt, but these shorts are generally flattering (as flattering as spandex can be!) What I really like about them is that they have several pockets, which is rare for a pair of booty-tight shorts! (Don't expect them to hide what you put in your pockets though- it's all out there!)  There is a zippered pocket in the back and two additional pockets on the sides. I wore these shorts this past Wednesday for a morning run with some friends for National Running Day.  On that run, I was able to fit my iPhone 5 into the back pocket!
National Running Day! (not pictured…Saucony Bullet Shorts)

(If only I would have brought my selfie stick too, these pictures might have been a little bit better!)
You can buy the Saucony Bullet Tight Shorts on Road Runner Sports for $38 or on the Saucony site for $48…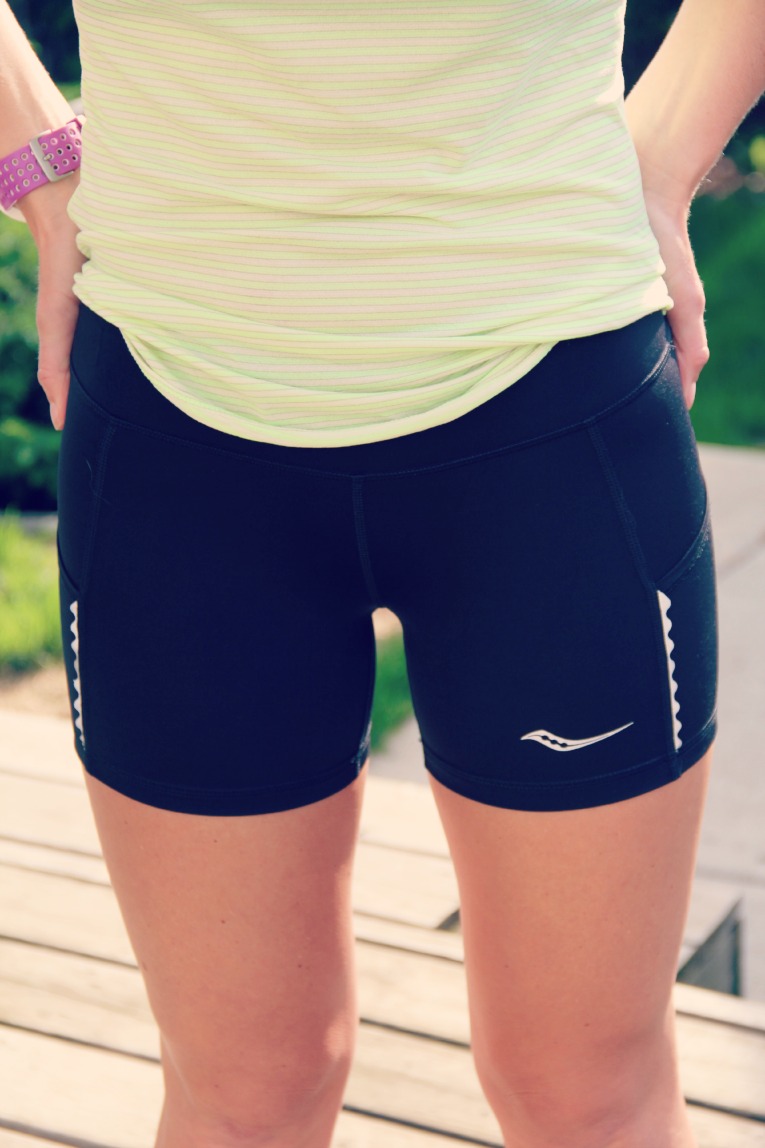 For reference, I purchased these in a size small, though I probably could have gone with a medium.
From Saucony's site:
Cool, smooth Powerluxe fabric with superior fit & performance makes this tight short your favorite
Wide, flattering waistband sits smooth and doesn't chafe
Continuous internal drawcord stays flat and won't get lost in the wash
Zippered back storage pocket and side cargo pockets stow everything you need to go the distance
Scalloped reflective trim on side pockets and center back keeps you visible in style
Inseam: 4"
Rise: Medium
Number of Pockets: 3
What is your running short of choice? Tight spandex or a looser style? Do you have a special pair of shorts that is your "fast" pair?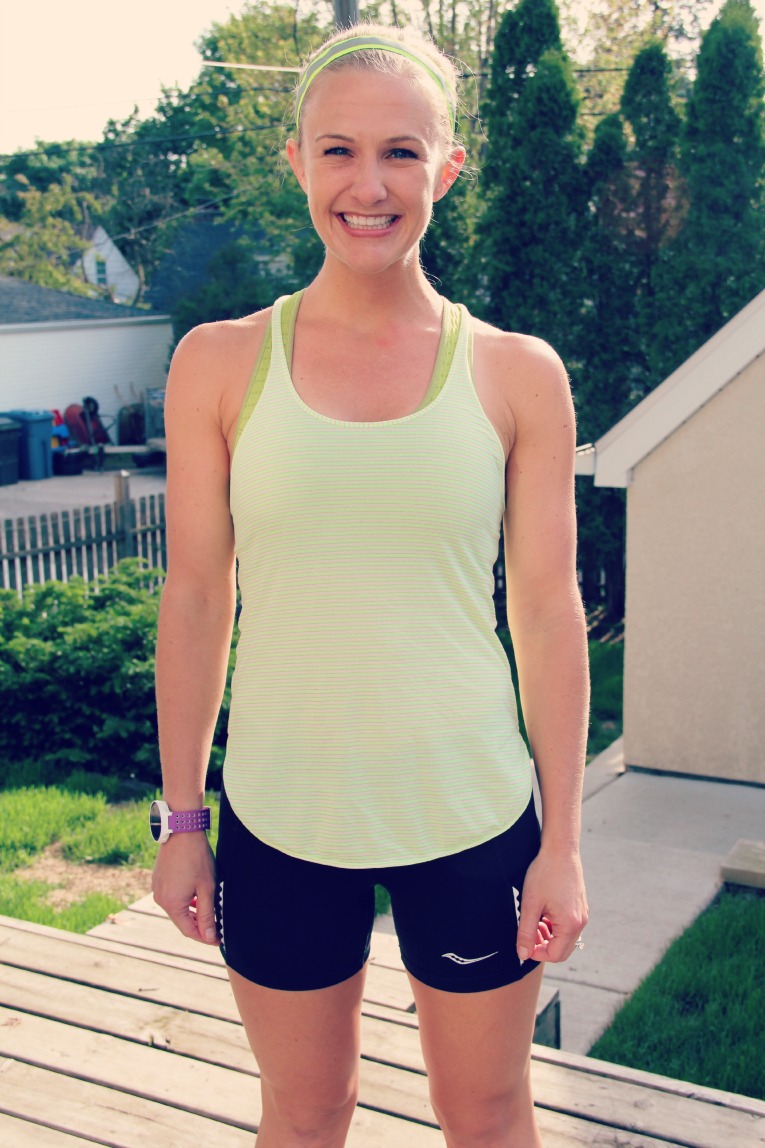 (Visited 1,628 time, 1 visit today)