Happy Tuesday friends!
Are you surviving this heat? It's pretty stifling…I decided to skip the hill workout with my run club last night due to the heat, and I just ran easy on my own, with lots of water/walk breaks. Then, a few of the girls and I met up this morning at the early hour of 5:15 am to make up the hill workout. I will share more about that in a "All About Hill Workouts" post, but first let me fill you in on what's happening in Fitness, Fashion, and Fitness Fashion last week!

What's happening in fitness?
Monday: 1 hour barre class at The Barre,, 7 miles with the Calhoun Beach Running Club
Tuesday: 7 miles with the Calhoun Beach Running Club, with three 8 minute tempo intervals
Wednesday: 1 hour barre class at The Barre, 1 hour strength conditioning for runners at the Calhoun Beach Club
Thursday: Sunrise yoga with Luminous Yoga (read all about it HERE), Esprit de She 5k race with 3 mile warmup
Friday: Complete rest!
Saturday: 14 mile long run
Sunday: 4 mile run with Dustin and Matilda, then an awesome time at the Red Barn Pizza Farm <– stay tuned for a post on that item that I crossed off my summer bucket list!
Summary: 5 days of running, 1 complete rest day, 2 barre classes, 1 strength day
What's happening in fashion?
I wore this maxi dress (find it HERE) to dinner on Saturday at Piccolo. Its kind of a unique take on the standard maxi, with a "T" back style that I liked.
What's happening in fitness fashion?
I posted on Sunday about some new Athleta gear that I am loving- the forerunner tank and the pulse short.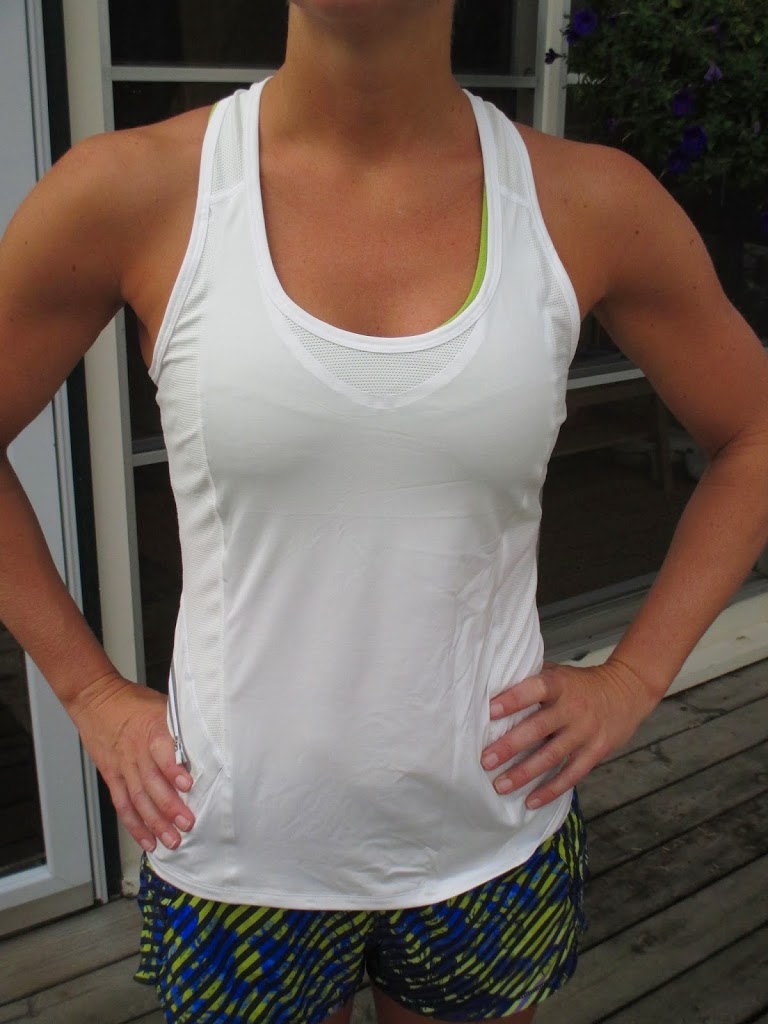 That's all I have for now. I hope you are staying cool during this heat wave!
Have you been to a pizza farm?
How are you staying cool during these crazy hot temps??


(Visited 110 time, 1 visit today)